QLED Technology
on The Serif
We packed The Serif with Samsung's powerful QLED technology. Family movie or the cup final –whatever you're watching with stunning QLED 4K quality, every second looks true-to-life. The Serif brings you a visual feast of over a billion cinematic colours that will look incredible for years to come.
It has bright and colourful details in the screen. You can't look away
Accurate colours and
details you never saw before
100% Colour Volume by Quantum Dot
We used Samsung's own Quantum Dot technology
for The Serif, the HDR10+, provides incredible
picture detail with vibrant colour and brilliant
brightness. See the brilliance of QLED technology
whatever you're watching, see it all brought to life
in stunning QLED 4K quality with over a billion
cinematic colours.
Enjoy 4K picture
from any source
AI Upscaling
Whatever you're watching with stunning QLED 4K quality, every second looks true-to-life. From colour and texture data, to lighting and contrast details, The Serif upscales everything to 4K picture quality by automatically analysing each scene of your content. It works even if your content source's quality isn't 4K.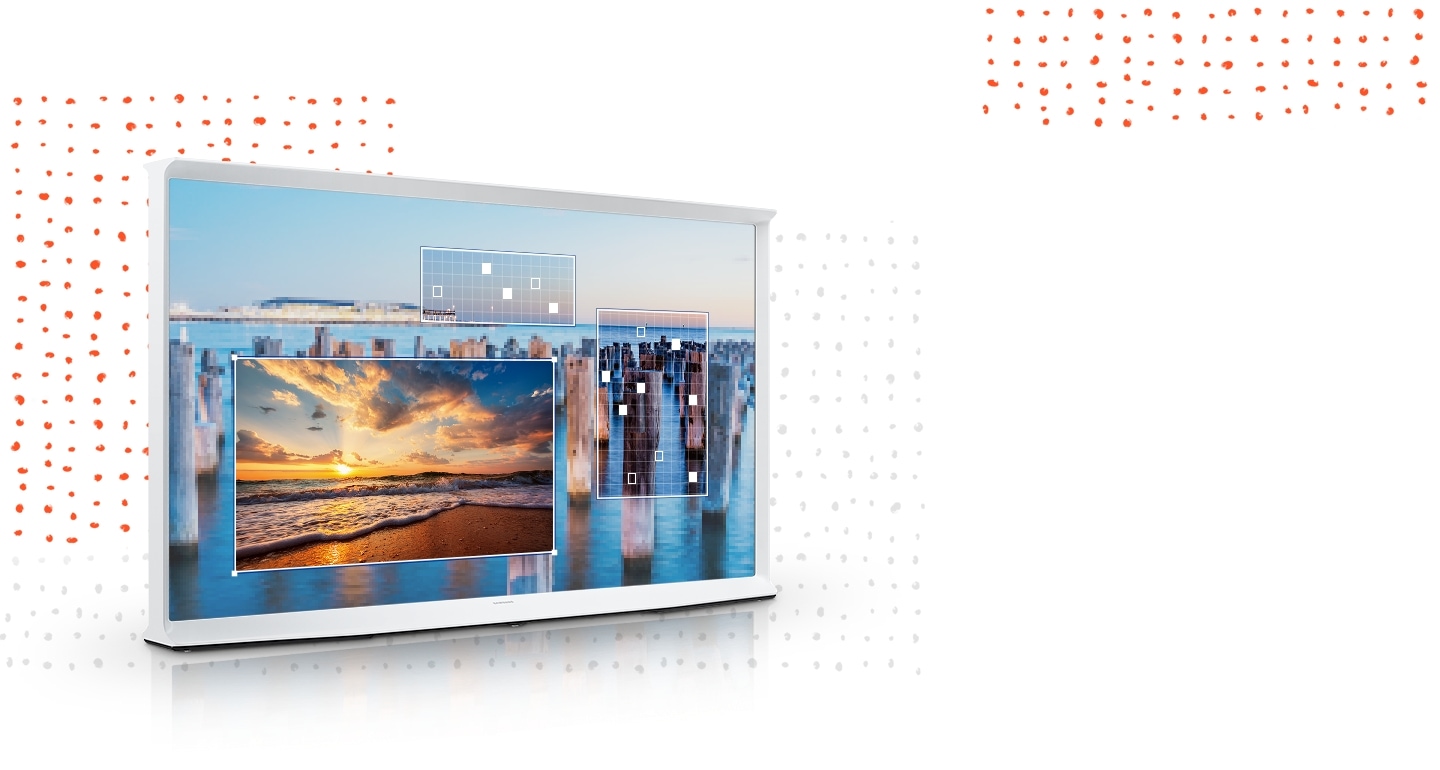 * Viewing experience may vary according to types of content.
Day or Night,
enjoy what
you're watching
Adaptive Picture
Sometimes the room becomes dark while you're
watching a movie, and it becomes hard to see
what's on the TV screen. With Adaptive Picture,
The Serif can sense changes in the lighting
environment around you and adjust to maintain
optimum brightness and contrast settings for
pleasant viewing. Enjoy a great picture whatever
you're watching both day and night.
Didn't think it would
have sound innovation?
Don't miss any dialogues
Active Voice Amplifier (AVA)
The Serif detects distracting noises and automatically adjusts the volume to make sure you don't miss any important moment. No need to amend the volume yourself, as the Serif will do this for you.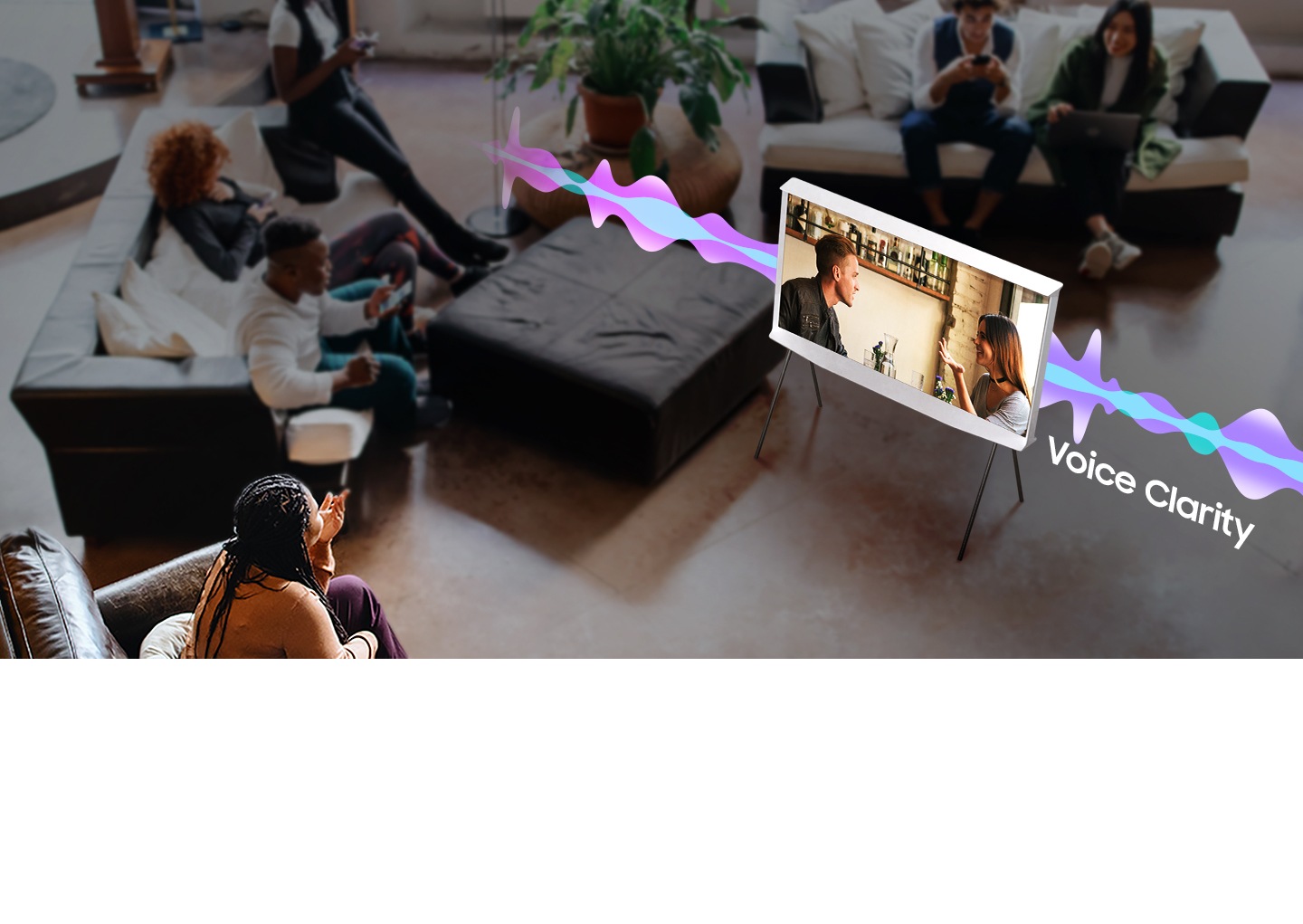 Claim up to £500 cashback when you buy a selected 2020 TV*
Staying in just got a little easier
* QLED have received verification from world-class testing and certification association, Verband Deutscher Elektrotechniker (VDE), for its ability to produce 100 percent colour volume.
* QLED : Samsung QLED is Quantum dot based TV.
* The peak brightness may vary depending on the model and size of the TV.
* 100% color volume measured to DCI-P3 standard, certified by VDE.
* Compatibility with all HDR content is not guaranteed.
* The range of HDR claims luminance based on internal testing standards and is subject to change according to viewing environment or specific conditions.