Battery and Maintenance
Learn how you can make your battery life last longer
Please note that the handset shown in this video is a Galaxy S9 | S9+. But the features shown / explained are also available for the Galaxy A8.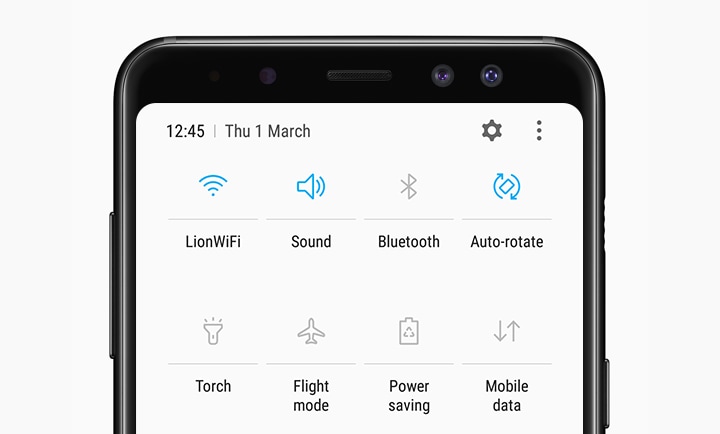 Option 1 - Switching to Power Save Mode
From the top of your screen, swipe downwards using two fingers to bring up the Quick Settings menu.
Select the Power Saving icon.
Select Apply.
Option 2 - Using Device Maintenance
Select Settings from the home screen.
Select Device Maintenance to check the current health of your phone.
Select Fix Now if any issues are shown.
UI of the actual product may be different.