Make your ideas a reality. The Solve for Tomorrow competition is now open for entries. Come design the future with Samsung. No qualifications needed. Just an idea that uses technology and a desire to make a difference.
If you are aged between 16 to 25 years-old and have a brilliant tech idea that solves a real-world issue, we could help you make it a reality. You can enter as an individual or as a team. Entries close 20th February 2022. Terms and Conditions apply.
Tell us
To help with this, we recommend you tune in to our Design Lab. By the end of this eight part series, you'll have all the tools you need to get your idea out of your mind and onto paper.
Show us
Next, submit a one-pager showing us what your solution might look like. This could be a simple drawing of your design, an image of a pager model, or mock-up of an app or website created using a tool such as PowerPoint or Figma – don't be afraid to be creative, it will really help us visualise what you have in mind
Before you apply
Listen to our Design Thinking series here, hosted by Solve for Tomorrow mentor Andriana Lagoudes. Be guided through the Design Thinking process to refine, gather and structure your thoughts.
Join our Solve for Tomorrow Community on Discord and connect with others to share thoughts and tips and hear from our mentors who can help to support you.
You are as important as your idea. This is your chance to show what drives you, to share your passion. This is far more important to us than work experience and academic qualifications, so tell us why you care.
Get inspired by last year's finalists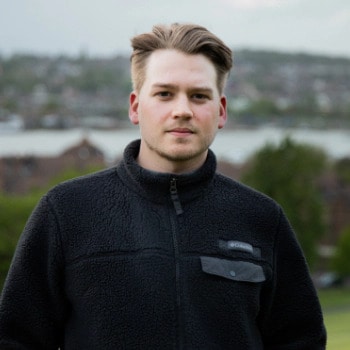 Dignity
Providing rough sleepers with digitally enabled locker space for possessions and a built in PO box.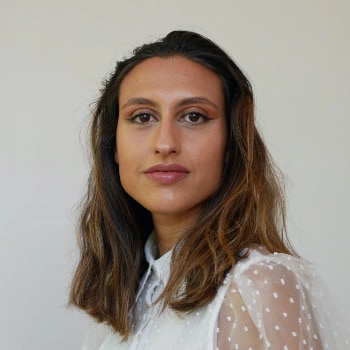 Zenbin
Recycling made easy. A mobile app that identifies items of your waste and tells you how to dispose of them by scanning the items' barcodes.
Edicat
An AI-driven learning platform that designs personalised study plans for students. Addressing knowledge gaps by measuring individual performance across the national curriculum.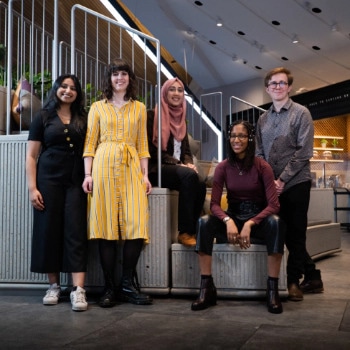 Curo
Curo. Scan. Shop. Sustainability in seconds - an easy to use digital solution enabled by AR and AI.
Gro
The first no-soil growing solution combining clean aesthetics, IoT integration and machine learning to optimise growth and detect plant deficiencies automatically.
FAQs
You must be between the ages of 16-25 at the point applications close on 20th February 2022
You can enter as an individual or as a team of no more than five.
You must not have received financial support for your idea exceeding £2,000 prior to this competition to be eligible.
You must be a UK resident.
No, you can only enter one idea into the competition.
If you have more than one idea, we recommend you spend some time thinking about which you feel the most passion for and which one demonstrates the most creativity, feasibility and social impact.
If your entry is shortlisted it may be featured on our website, used within publicity materials and showcased at the finalists' pitch day.
During the first round of initial entries, an expert panel from Digital Catapult will review all entries and shortlist 25 ideas.
In the second and final rounds, ideas will be reviewed by a panel that will include judges from Samsung and Digital Catapult, as well as other independent industry experts.
What you enter is up to you – an app, a product or a service, what we are looking for is:
Technology - Is your idea one that could use technology?
Creativity - Does your idea display originality of thought?
Feasibility - How feasible is the idea with current technology and resources?
Social impact - What societal challenge are you addressing? How have you considered the needs of your intended target audience, and the potential of your idea to reach and benefit your target audience?
Design thinking methodology - How have you used Design Thinking in developing your idea? Listen to our Design Lab here and let our Solve for Tomorrow Mentor Andriana guide you through the process
No. You will retain the rights to any intellectual property surrounding your idea. Our role will be to help you develop your idea and connect you with industry contacts to help you take your solution forward.
This is a three phase competition:
Phase One, successful applications will hear in March 2022
Phase Two, 25 shortlisted teams will take part in workshops and mentoring support from 21st March 2022 – 8th April 2022
Phase Three, five finalists will enter further workshops and mentoring in preparation for the final pitch in June 2022
If you have any additional questions, please join our Solve for Tomorrow Discord channel where you can speak to us directly or connect with our mentors for application support.