How do I use the dust sensor on my Samsung vacuum cleaner?
The dust sensor indicates the amount of dust the vacuum cleaner is picking up in a given area, which can help you clean a room more efficiently. The dust sensor is activated automatically when the cleaner runs and is turned off when the cleaner is stopped.
Green: the amount of dust passing the sensor is small. Red: the amount of dust passing the sensor is large.
If the red light does not light up when cleaning a very dusty location:
Clean the sensors (2EA) with a dry cloth and try again. Take care when you use the cleaner because the dust sensor could malfunction or break if treated roughly.
Installing the batteries
If the sensor does not work change the batteries (2 x AAA).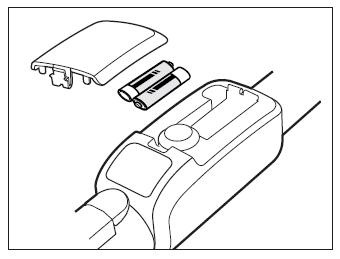 Please answer all questions.