How do I clean the outlet filter on my Samsung vacuum cleaner?
1. Take the dust bin out by lifting the handle.
2. Pull out the filter.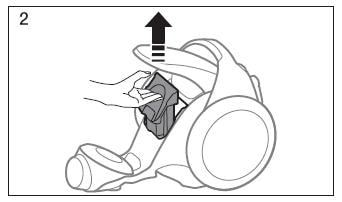 3. Shake the filter to remove the contents.
4. Insert the filter and holder back into the main body.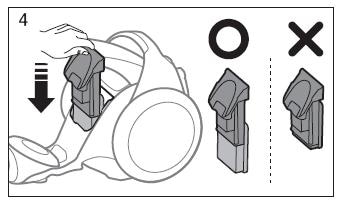 Note: you can separate the filter from the holder by sliding it across and out.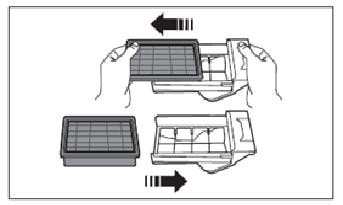 filters are not washable.

Replace the filter with a new one if cleaning does not resolve the problem. We recommend you change your filter every six months.
We would love to know your feedback to help us improve. Please click submit to tell us what you think.
Please answer all questions.