How do I send an error report for my wearable?
If you encounter a problem or issue on your Galaxy Wearable, the best place to turn for answers is Samsung Members. Using the Galaxy Wearable app you can send a detailed error report to the Samsung Members team, to request an analysis of what happened.
1
Launch the Galaxy Wearable app on your smartphone within 15 minutes of experiencing your issue
Please note: if you can send an error report within two to three minutes of experiencing your issue, more accurate analysis is possible

2
Connect your wearable to the Galaxy Wearable app
3
Tap the more icon in the top left of the screen. It will appear as three horizontal lines
4
Tap Contact Us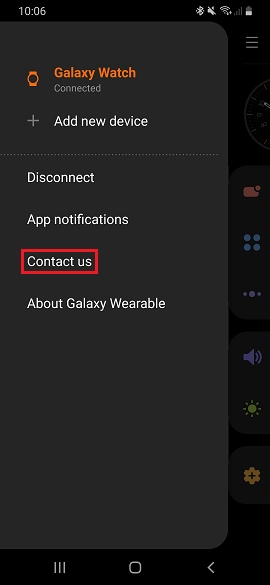 5
Tap Error reports
6
Fill out the error report with details of what happened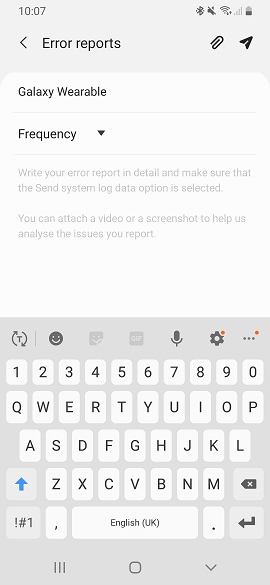 7
Once finished, tap the send icon in the top right of the screen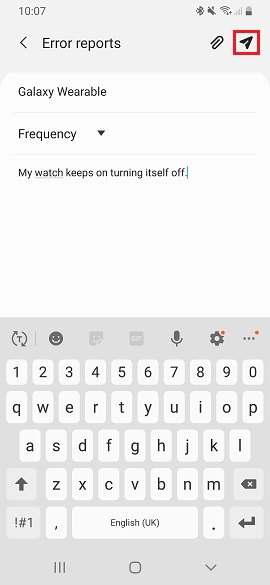 8
An expert from the Samsung Members team will try and respond to the report as quickly as possible
If you're experiencing unusual behaviour on Samsung mobiles, tablets or wearables, you can send us an error report or ask us a question in the Samsung Members app.
This allows us to take a closer look at what is happening. The data is anonymised and only held for the duration of the investigation. Find out more about sending an error report through the Samsung Members app.
We would love to know your feedback to help us improve. Please click submit to tell us what you think.
Please answer all questions.