My fingerprint scanner isn't working
The fingerprint scanner makes unlocking your phone a breeze. With no codes to remember and scanners that can read your fingerprint within a second, you can spend more time using your device for the things that you want.
If you're using the fingerprint scanner for the first time, find out how to set it up.
If you're having issues with your fingerprint scanner there are a number of solutions you can try.
Check for fingerprint recognition issues
Fingerprint recognition can be affected by a number of conditions. Try each of the following to see if your device is having trouble recognising your fingerprint.
Are you using a different finger? Make sure that you use the same finger that you used to set up the lock.
Is your fingerprint sensor damaged? Check that the sensor isn't scratched or damaged.
Are you using a screen protector? Unoffical, scratched or dirty screen protectors may cause the fingerprint sensor to malfunction. Try removing or cleaning the screen protector.
Are your fingers dry or damp? Fingers that are too wet or too dry may not be recognised. Let your fingers dry if they are wet or use a moisturiser if they are too dry.
Are your fingertips bent? The fingerprint sensor works best when covered by your entire fingerprint.
Are your fingertips scarred? Scar tissue and wrinkles can change your fingerprint. You may have to remove and then register your fingerprint again.
Remove your fingerprint
If your fingerprint still isn't being recognised, you can try removing and then registering your fingerprint again.
1
Swipe down from the top of your screen and tap Settings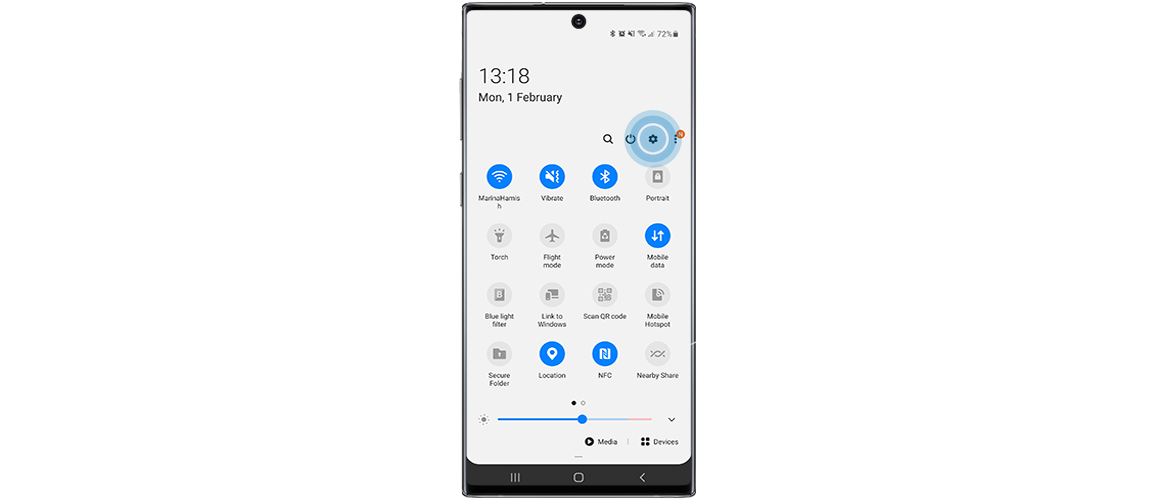 2
Tap Biometrics and Security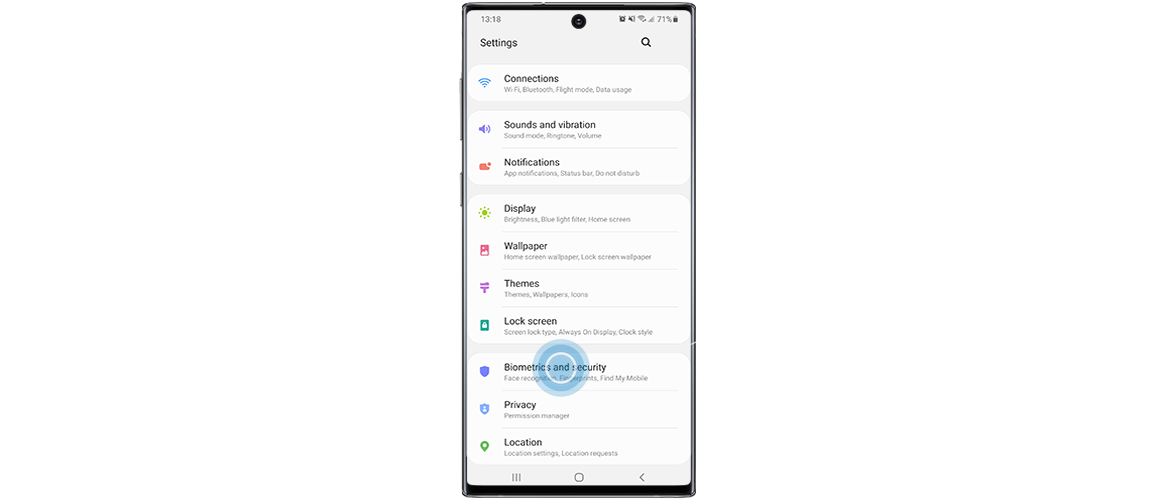 3
Tap Fingerprints
4
Enter your PIN, pattern or password
5
Tap the registered fingerprint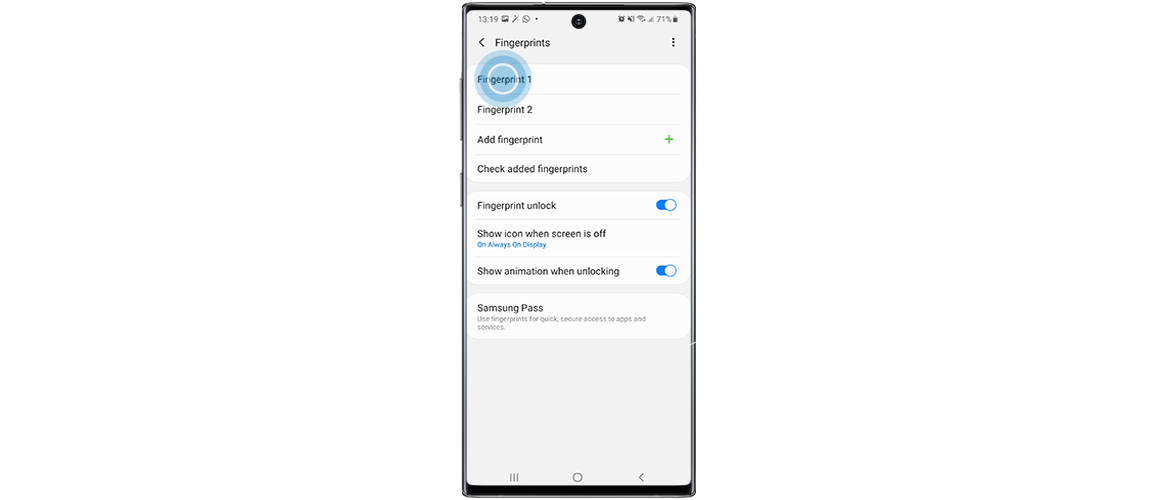 6
Tap Remove
7
Tap Remove again to confirm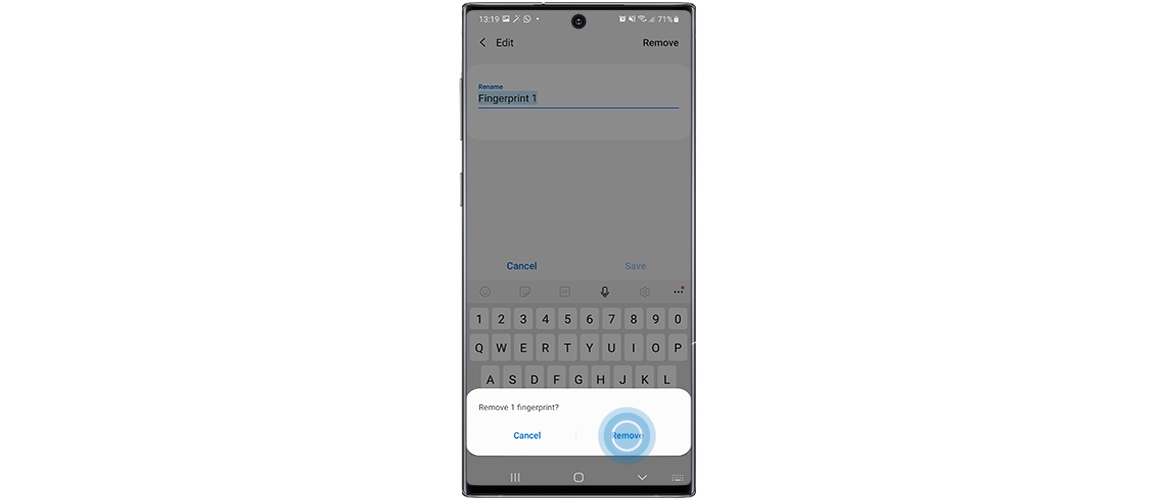 8
Tap Add fingerprint
9
Follow the on-screen instructions to register your fingerprint again
Clear your cache partition
If your fingerprint sensor is still having issues, you can try clearing the temporary data on your phone to fix the problem. This will not delete any of your information from your device.
2
Press and hold the volume up button and the Bixby button or side button. If your phone doesn't have a Bixby button, hold the volume up button. Then press and hold the power key as well.
3
When the Android logo appears on the screen, release all three keys
4
Press the volume down button to select wipe cache partition
6
Press the volume down button to select yes
7
Press the power button again
8
Your cache will now be wiped. Once finished, Reboot system now will be selected
9
Press the power button to restart your device
Once your device has restarted, try to use your fingerprint again. If you are still experiencing issues with your fingerprint sensor, please contact Samsung Support.
If you're experiencing unusual behaviour on Samsung mobiles, tablets or wearables, you can send us an error report or ask us a question in the Samsung Members app.
This allows us to take a closer look at what is happening. The data is anonymised and only held for the duration of the investigation. Find out more about sending an error report through the Samsung Members app.