Where do I find the e-manual on my TV?
Your Samsung TV includes an e-manual.
You can find the e-manual by pressing the Settings or Menu button on your remote, scrolling down to Support and then selecting e-Manual.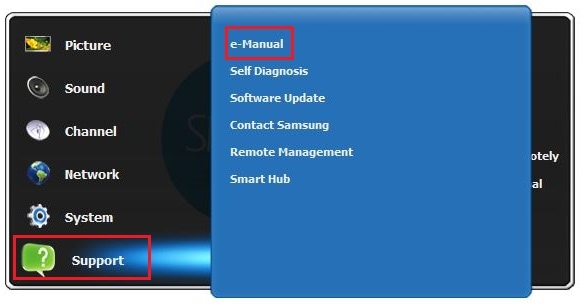 You can also find the manual for your TV on the Samsung website.
To find your manual:
1. Go to http://www.samsung.com/uk/
2. Click the Support tab at the top of the page

3. Enter your model number into the search bar, then select it from the list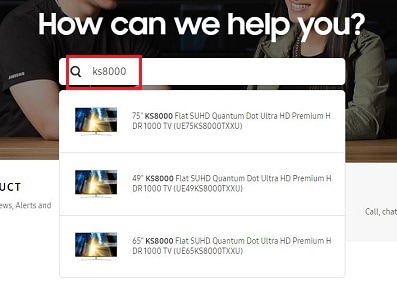 4. Click Manual Download
If there are any software updates for your TV, they will also be in this section.