Christmas Wish List:
Gifts to Get your Loved Ones
Surprise your loved ones with the perfect gift from Samsung.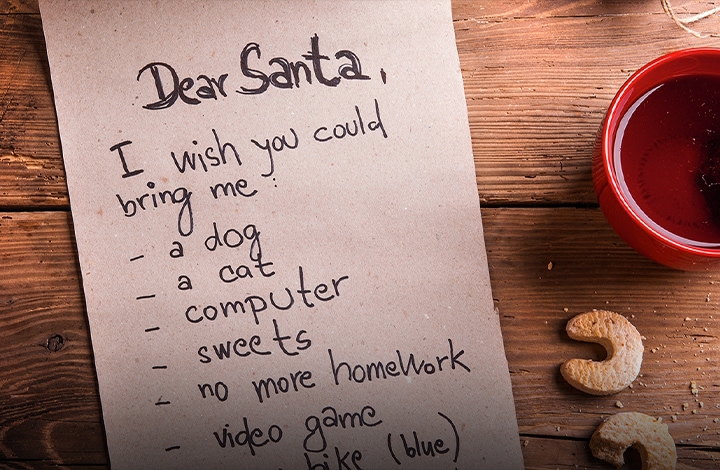 It's that time of year again and Christmas is just around the corner. We all have so many family and friends to buy for and deciding on the perfect present can get a little stressful.

To help calm your festive nerves, Samsung has a wide range of products that cater to everyone's interests. Whether you're buying for a sports fan, an art fan, a music lover, a techie or gamer, we've got you covered. Check out our Christmas Wish List below for some exciting gift ideas.
The music lover
It sure is an exciting time for music lovers, with the history of recorded music at their fingertips thanks to streaming apps. But these apps all require a phone or computer to access. This Christmas, take your music lover straight to the source with the Gear IconX Wireless Headphones.


As the name suggests, the Gear IconX Wireless Headphones are indeed wireless. But these headphones go one step further and can actually store up to 1,000 songs. This means your music lover can leave their phone at home and take music with them, wherever they go. They're perfect for running daily errands or exercising. And they're super easy to control: skip, pause and adjust the volume with simple tap and swipe finger movements.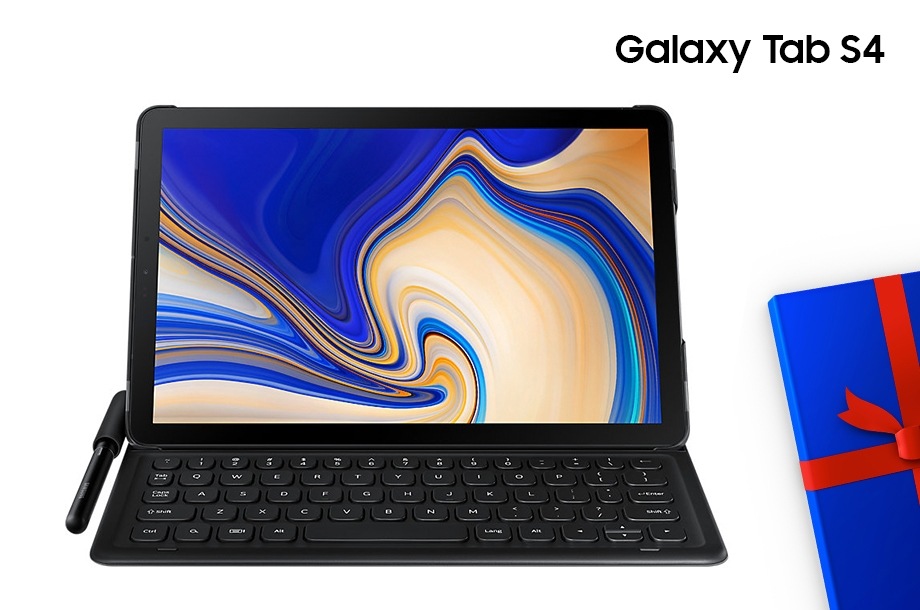 The techie
Do you have a friend or family member that takes their Galaxy Tab S4 with them everywhere? To help protect it while they're out and about, try the Book Cover Keyboard.

An attachable keyboard with a durable and slim-flit design, it will guard against bumps and scratches as your loved one moves from the office to home and back again. It'll be a pleasure for them to type on and even includes a detachable S Pen holder, to keep their pen safe and ready to use at a moment's notice. Wrap up their Tab S4 this Chritstmas and let it last longer.
The sports fan
There is always that one special someone in our lives that's simply obsessed with fitness. Dedicated and with endless energy, they're the football fans, the gym junkies, the health gurus and marathon runners. This Christmas, help them stick to their health regimes with the Galaxy Watch.


Give them the ability to count every calorie and measure every heartbeat. With the Galaxy Watch, they can even track six activities while they exercise. Afterwards, when they need rest, they can monitor their sleeping patterns too. With the choice of three strap colours – Silver, Midnight Black and Rose Gold – you can choose the perfect shade to complement their style. It's the complete health assistant that also tells the time, right from your wrist.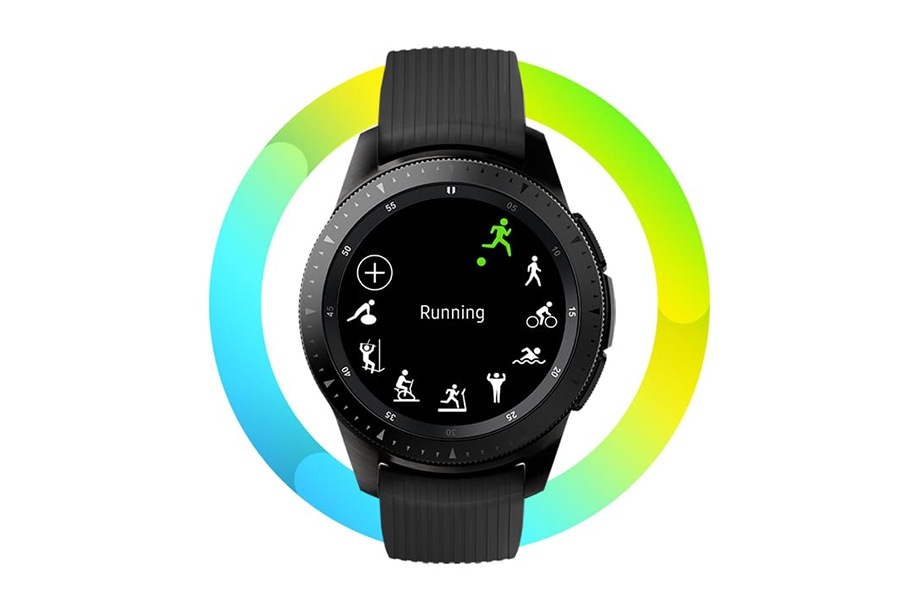 The gamer
Buying for a gamer but have no idea about the latest game craze? Don't make the mistake of buying the wrong Forza Horizon. Instead, let them listen to their games like never before with the AKG N700NC Wireless Headphones.

They'll be immersed in every sonic detail of their adventure comfortably for hours, thanks to the memory-foam ear cushions. Plus, the noise-cancelling features are perfect for those tense gaming moments when the presuure is on. Masterfully engineered by AKG Acoutsics, these headphones give the gift of multidimensional sound. So go on, let your loved one hear a whole new world in total gameplay.
"Let your loved one hear a whole new world in total gameplay."
The art fan
For those creative souls interested in art and culture, why not try The Frame TV? The Frame's technology means images are 4 times more detailed than HD, making the content sharper and more detailed. Plus, when the TV is off, they can transform their room with the beauty of art.


Let your creative loved ones browse the Samsung Collection for thoughtfully curated artwork tailored just for The Frame. They can subscribe to the Art Store and choose their favourite art pieces too. From traditional to post-modernism, the Art Store features incredible pieces of art from various art and museum collections across the globe. It's curtated by renowned art institutions including The V&A and Tate Modern, so you know you're getting the real deal. And if your art-crazed loved ones have their own creative outlet – be that photography, painting or digital design – they can show off their work on The Frame's big screen too.
Stocking filler
Don't forget to top up those Christmas stockings with something small. How about the Galaxy S9+ Hyperknit Back Cover? Made from lightweight sportswear material, it has a firm girp and will protect your loved one's S9+ without adding any bulk.
Surprise your loved ones with the perfect gift from Samsung
Shop for the Tab S4 Keyboard Cover, Galaxy Watch, AKG N700NC Wireless Headphones, Frame TV and S9+ Hyperknit Back Cover.