How to Join The New Work Tribe
Work smart as a multi-hyphenate.

Should you count yourself as part of the New Work Tribe (NWT)? Surely this dynamic group can't be tied down by anything as archaic as a checklist, but characteristics? Well, these include convention-challenger, role-juggler, untethered, tech-inspired creative for whom the world is their office and the '9 to '5 dead.

Sound familiar? Entrepreneurial multi-hyphenates are setting themselves free from fixed roles to be the boss of their projects and passions, whether it's marketer one minute and accountant the next for a start-up, or teaching HIIT Tuesday and coding Wednesday for a portfolio career. Tech like the Galaxy Note series has made it possible to be the CEO, CIO and CTO, on the go, from taking notes with the S Pen, or using Samsung DeX to transform your mobile into a desktop computing experience. And so if you are frustrated that your LinkedIn bio box only has space for one job title, then welcome to the NWT!

Global market researchers at Euromonitor project that 62% of the next gen are likely to be entrepreneurs, and trend analysts at Stylus report that 105 million US workers will work remotely by 2020. But as numbers grow, we are leaving clichés of the freelancer on a beach in Bali far behind, as the hard realities of the hustle come to light. To help you be a successful member of the NWT, we look behind-the-scenes to explore how 'always on' multi-hyphens can protect their money, mind and motivation.
Beat the burnout
Autonomy, independence and limitless possibilities! What could be better? More sleep, says members of the NWT. Lack of Zzzs was one of the reasons why 25% of the largest entrepreneur networking organization in the world feels moderately burned out and 3% severely so. The Harvard Business Review says that those who experienced this fatigue had more of an 'obsessive passion' than 'harmonious passion' for their start-ups, under pressure to work compulsively; hard – but not necessarily smart. Get back to basics: attribute equal importance to rest, nutrition, exercise, and screen-less time, by monitoring your progress on the Galaxy Watch, and don't be afraid to take a day off!
Share co-working space
More than two in ten millennial adults feel lonely, or lack companionship, according to the Economist, and it's easy to see how remote workers without traditional work infrastructure and hub bub of office life, could be doubly prone. However, freelancing doesn't have to mean feeling isolated. Take your Galaxy Book to a co-working space, local library or coffee shop – most are freelancer-friendly with numerous plug sockets and caffeine for sleep-deprived eyeballs – and slot yourself into a friendly atmosphere for the price of a hot drink. Reach out to those you follow on social channels too, and see if they fancy buddying up for work IRL.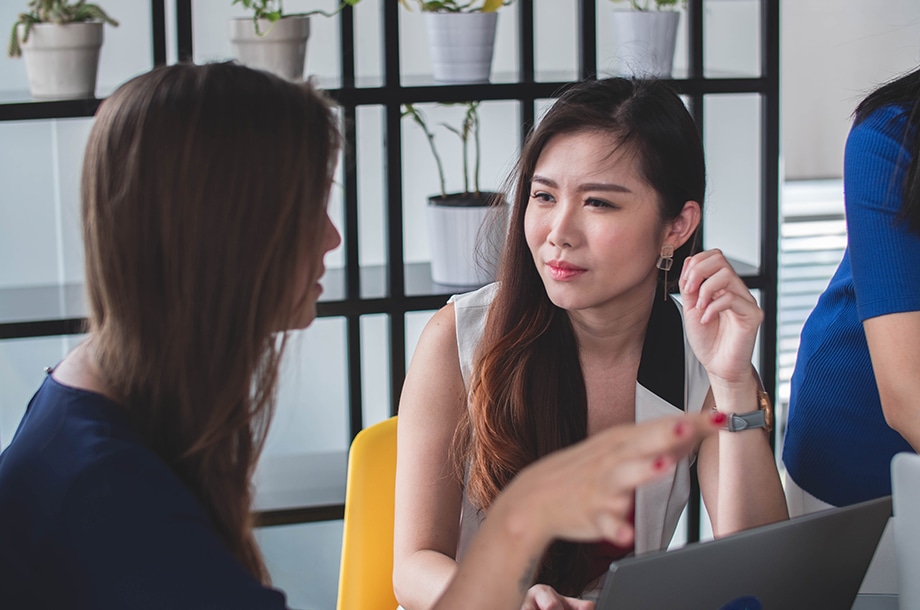 Find a mentor
Who can you turn to for learning new skills on the fly? Doing everything for your business or building a portfolio career, it can be overwhelming to navigate new scenarios or take a step back to think about strategy. 88% of entrepreneurs believe having a sounding board is invaluable, says UPS Store, and 70% of those who do have a mentor, last more than five years or more, more than double of those who don't, says SCORE, a nonprofit resource for small businesses. Networking is key, both offline and online. Join relevant forums, attend events, follow individuals you admire on social media and sign up for mentoring programs, you're bound to find inspiration and guidance.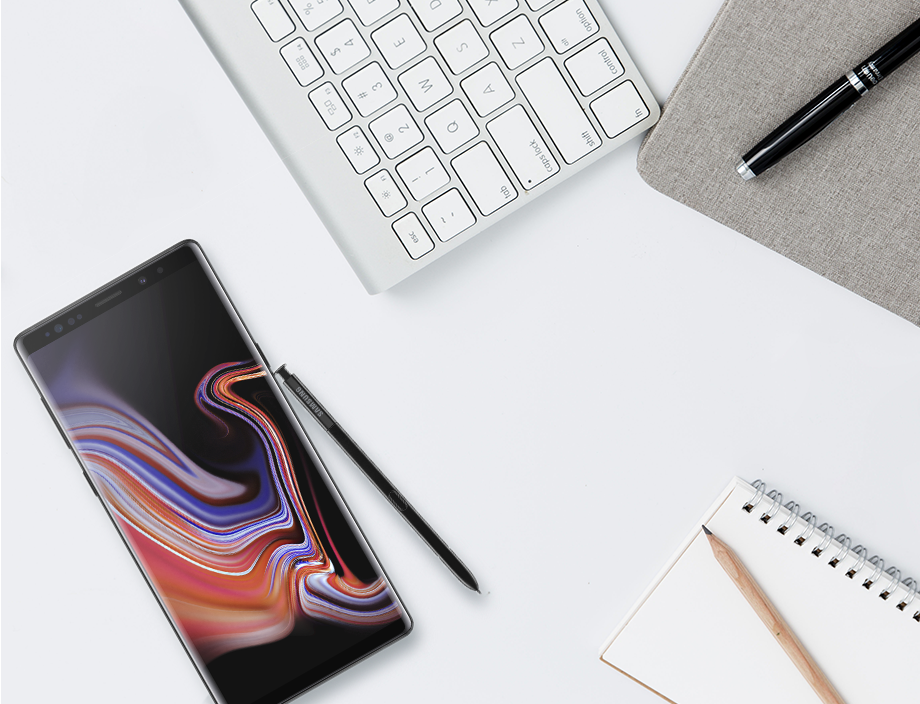 Protect your productivity
Notification, 'ping!', news alert, tweet! DMs x9, Whatsapp x5, 'ping!' The noise of online distraction can be all-consuming as an entrepreneur, because it might just be very important; a like for a new product, an RT from an influencer, an intro from an investor. But beware the trap of mindless scrolling, comparison and social media angst. Think about what you want to achieve in 20-minute or hourly increments, and use your tech to be truly creative. The Galaxy Note S-Pen is perfect for the 'beta-preneur', or non-traditional entrepreneurs who simply want to scribble down their ideas – even on a sleeping screen – and put them into action right away, rather than battling through a forensic business plan. Be smart, and use your Note to focus on what really matters.
Improve your productivity with the Galaxy Note series
Keep on top of every meeting, deadline and project all in one place with the Galaxy Note series.