Infinite Combi Oven range
Whether you're planning a big feast and need a second oven, or are short on space, an Infinite Combi Oven can be a lifesaver. Don't be fooled by their
neat appearance. With up to 50L of cooking space, they can handle a turkey or tagine easily. And they're not just handy for preparing big meals –
many can microwave and grill too. So Infinite Combi Ovens make a really flexible addition to your kitchen.
Roast, bake
and steam
to perfection
With the Steam Combi Oven you have the ultimate flexibility in the kitchen. You can use it as a normal oven; you can add Steam Assist to ensure that everything is deliciously crisp and juicy; or you can use Full Steam to cook healthy steamed dishes*. It's multitasking magic.


* Steam options can only be used on convection setting.



* Steam options can only be used on convection setting.
Combi Oven with microwave function
Thanks to the combination of oven and microwave functions, this appliance will work in almost every task you entrust to it. Baking, thawing and heating ready meals - everything to facilitate work in the kitchen.

Fail-safe cooking,
all round
Say goodbye to mealtime disasters. Two powerful fans get the oven hot fast, then circulate heat nice and evenly. With every meal thoroughly cooked, there'll be no surprises when you dish up.
Discover practical amenities
Intuitive TFT LCD touch screen
Now you can control and set all your preferences with a simple touch.

Wi-Fi connectivity and the SmartThings app
How's this for smart? Control your oven using your phone* and have it cook a range of new recipes for you.

* Microwave function excluded from remote control for safety reasons.
* Requires SmartThings App available on Android and iOS devices. An internet connection is required.


Comfortable, simple navigation
Large, elegant knob for easy selection of baking options.
Warming Drawer
Supplement your Infinite Oven and Combi Oven with a matching Warming Drawer. Simply push to open and use it's 25L capacity to defrost, keep food
warm, plate warming and for those keen bakers, dough proving.

Discover models from
the Infinite Line™️ collection
NV75T9979CD/EU
Dual Cook Full Steam™ Oven, Graphite Grey
NV75T8979RK/EU
Dual Cook Full Steam™ Oven, Onyx Black

NV75T9879CD/EU
Dual Cook Steam™ Assist Oven, Graphite Grey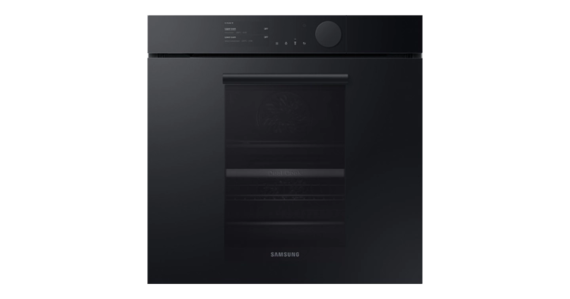 NV75T9579CD/EU
Dual Cook Oven, Pyrolytic, Graphite Grey
NV75T8579RK/EU
Dual Cook Oven, Pyrolytic, Onyx Black
NV75T8549RK/EU
Dual Cook Oven, Catalytic, Onyx Black
NQ50T9939BD/EU
Steam Combi oven, Graphite Grey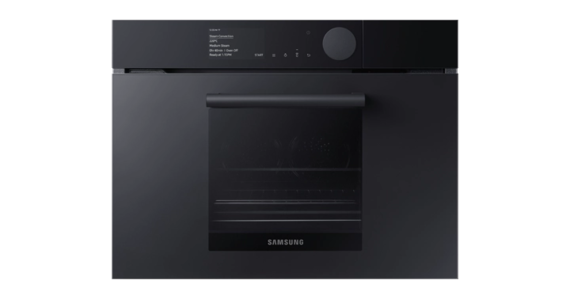 NQ50T9539BD/EU
Microwave Combi oven, Graphite Grey

NQ50T8939BK/EU
Steam Combi oven, Onyx Black

NQ50T8539BK/EU
Microwave Combi oven, Onyx Black
NL20J7100WM/UR
Warming Drawer Black Glass and Stainless Steel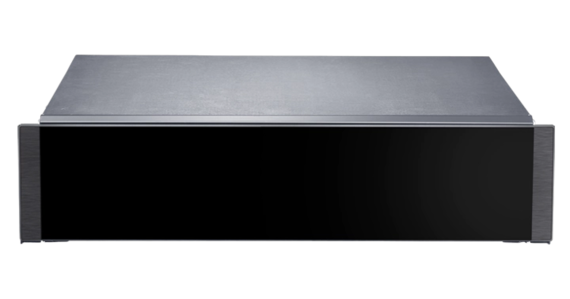 NL20T8100WK/UR
Warming Drawer, Onyx Black

NL20T9100WD/UR
Warming Drawer, Graphite Grey

NZ84T9747VK/UR
Combi Hob with Dual Flex zones, recirculation