Getting creative with the S Pen
Switch between Text, Pen and Brush modes
Step 1
Open the Samsung Notes app from the home screen.
Step 2
To create notes, tap the '+' icon in the bottom right corner of the screen.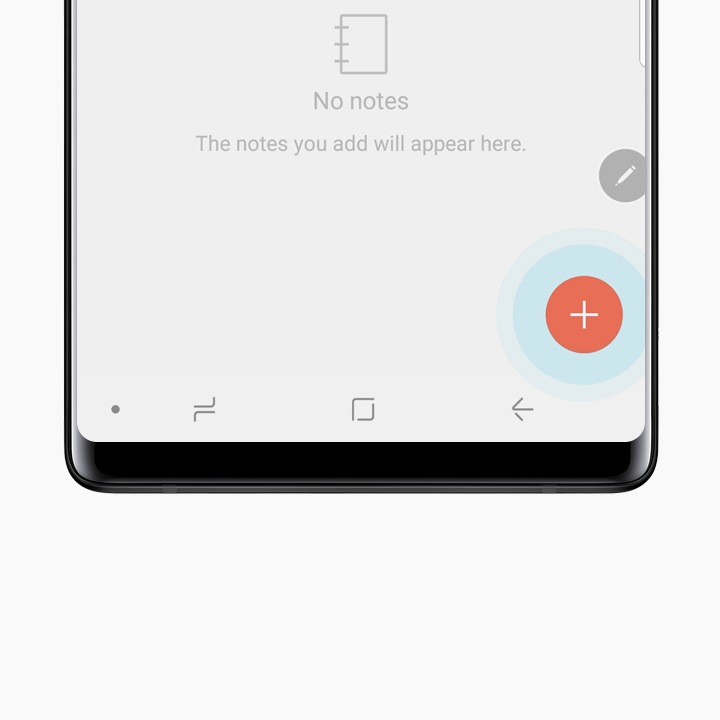 Step 3
At the top of the screen, you will see Text, Pen and Brush mode icons. By tapping Text mode with the S Pen, it will allow you to input notes using the qwerty touch screen keypad.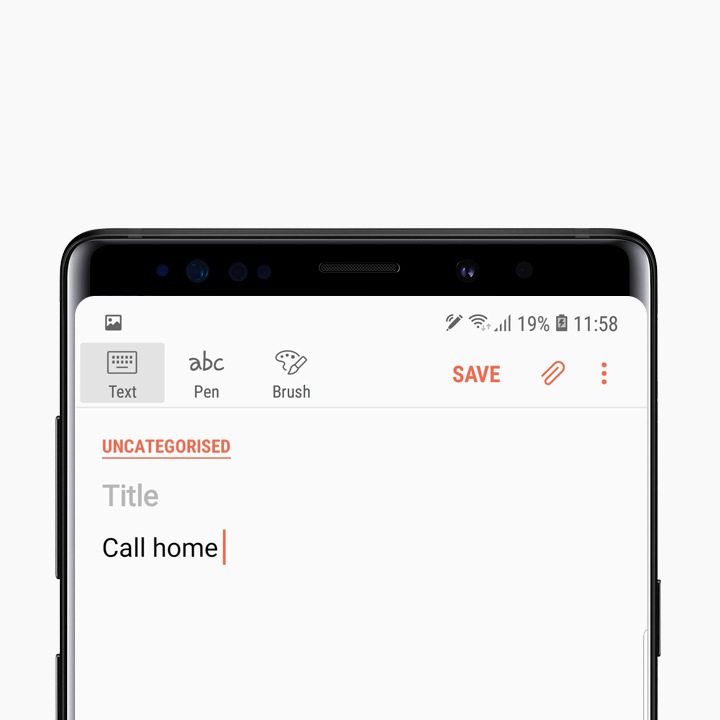 Step 4
Pen mode will allow you to write using the S Pen and the different pen settings (found on a bar at the bottom of the screen). You can select them by tapping on the bottom left icon showing the pen and colour.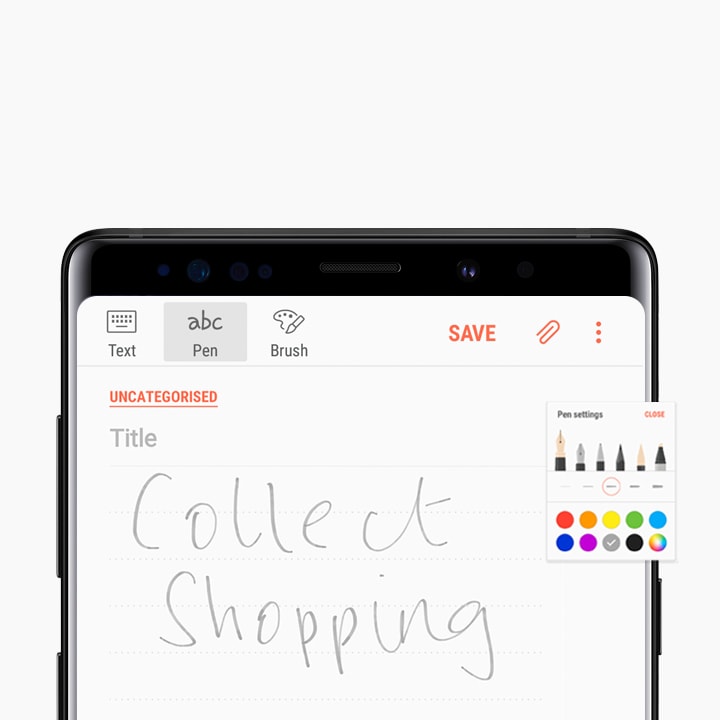 Step 5
Brush mode will allow you to draw a picture and add to your notes.