How do I turn on Power Saving Mode in my Samsung Galaxy S7 or S7 Edge?
To turn Power Saving Mode on or off:
1. From the home screen, choose Apps.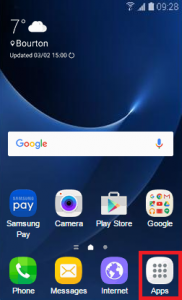 2. Choose Settings.

3. Choose Battery.

4. Choose the power saving mode you'd like.

5. Select the switch to turn it on or off.