Made to focus
One UI helps you focus on what really matters to you. With hardware and software working together in harmony, see only what you need,
using and viewing your phone with an experience that feels second nature. Because it's the small details that make a big difference.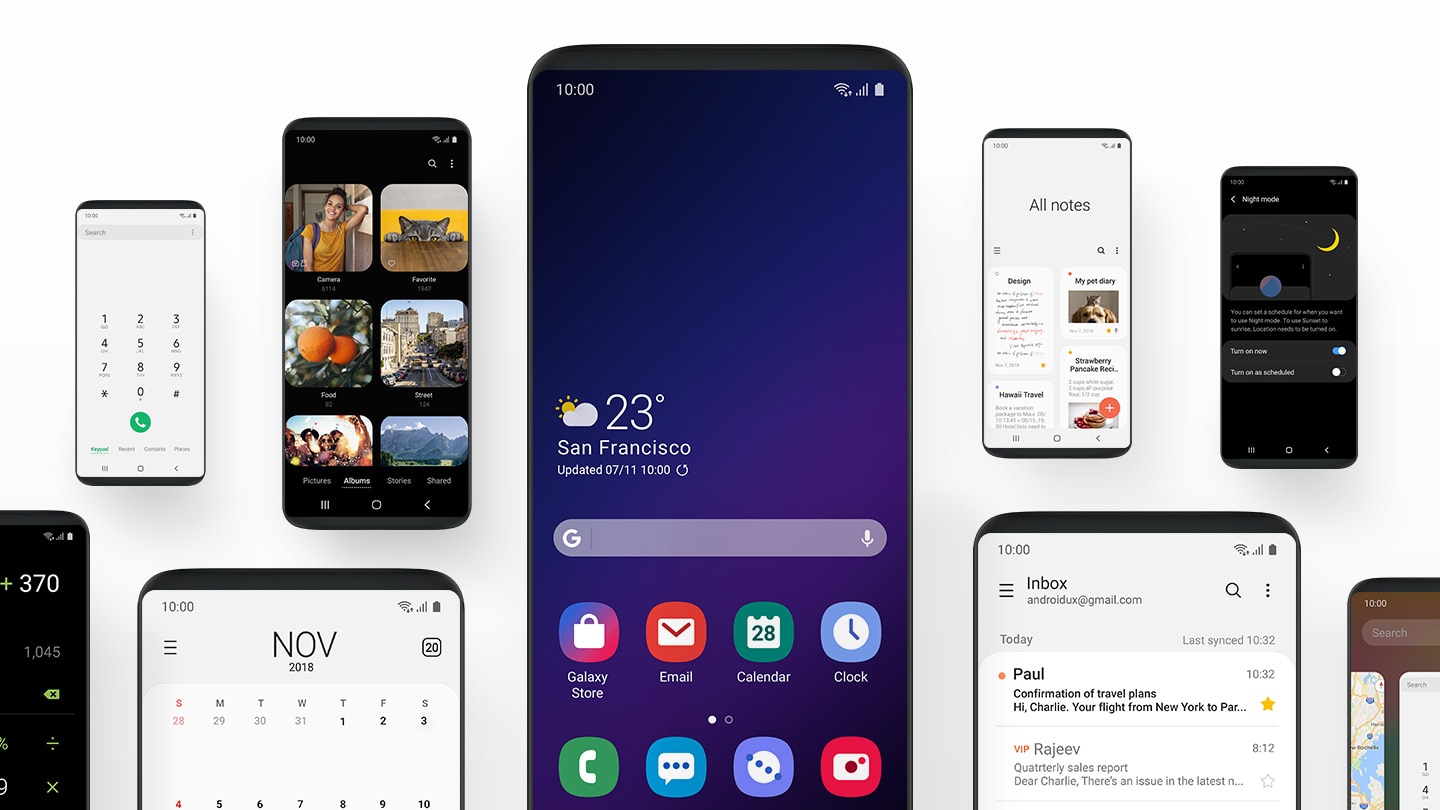 Focus on the
task at hand
Find and focus on the content you want easily.
The decluttered screen shows relevant information with each tap, so you only get the essentials, one at a time.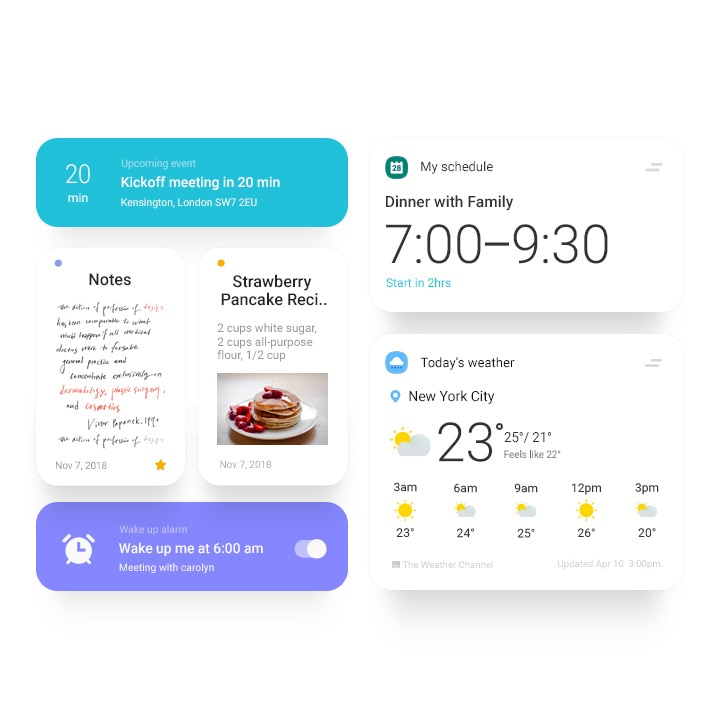 Interact
naturally
Reach what you want.
Content and features at your fingertips,
so you can get to them faster.
Interacting with your phone just feels natural.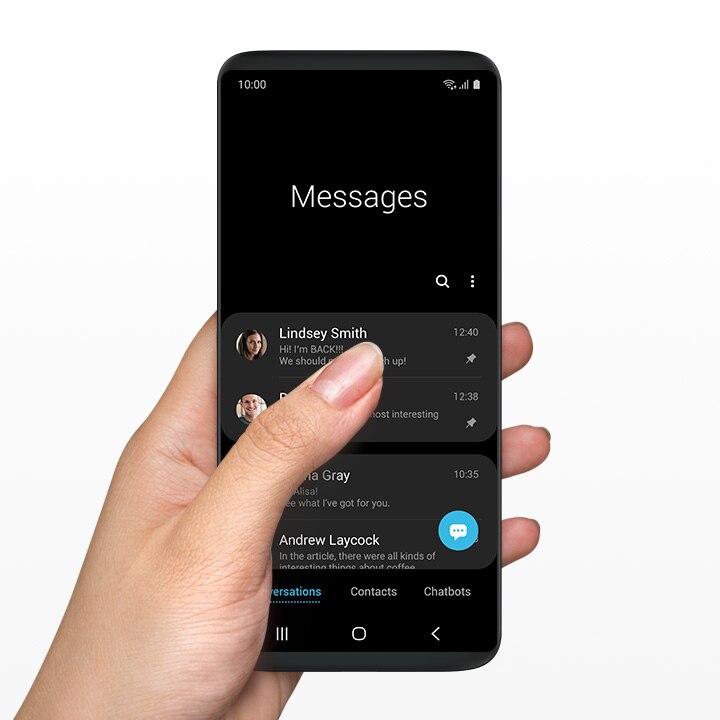 Be visibly comfortable
One UI changes how you view your phone. Use Night Mode for a comfortable experience in the dark.
And with clear and intuitive visuals, you don't have to give it a second thought.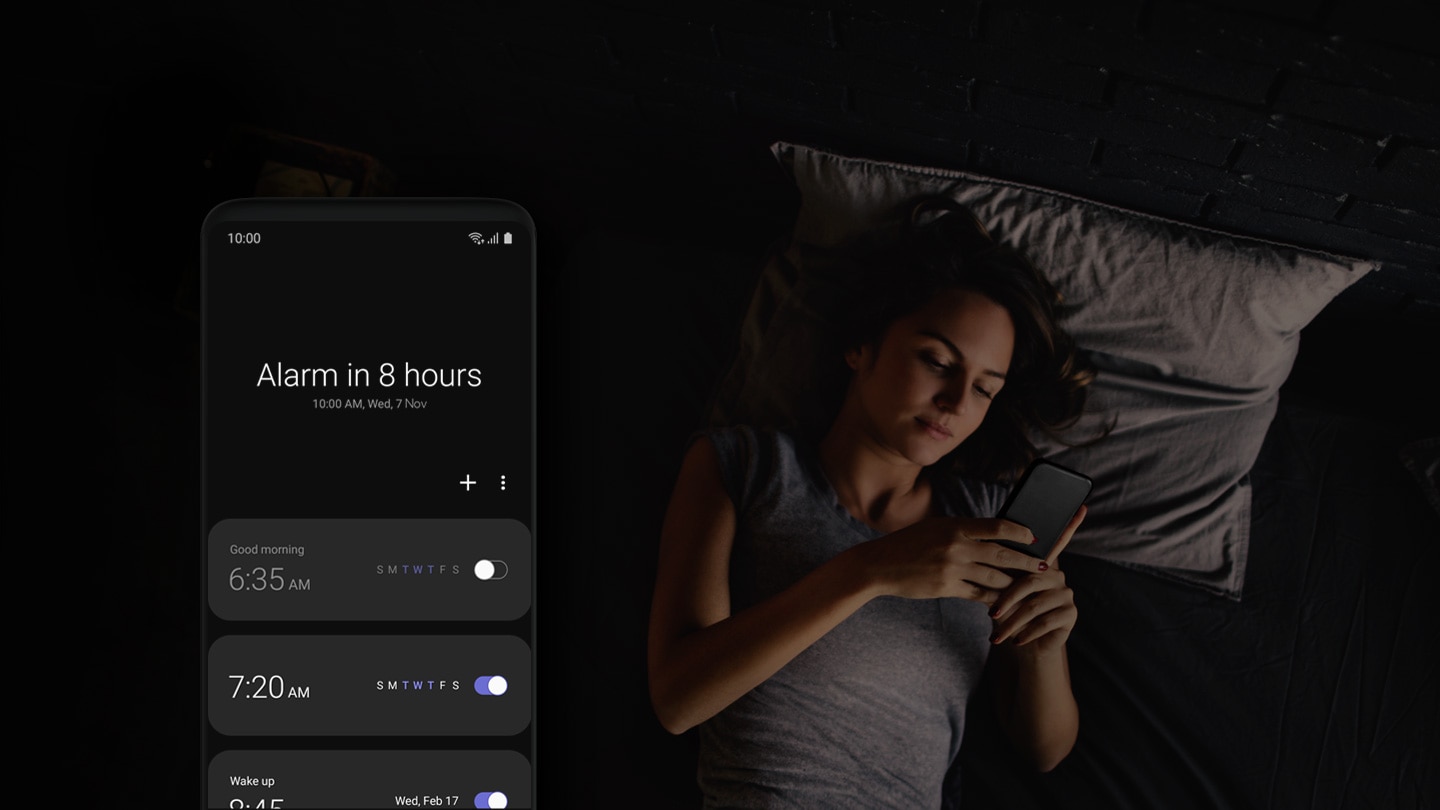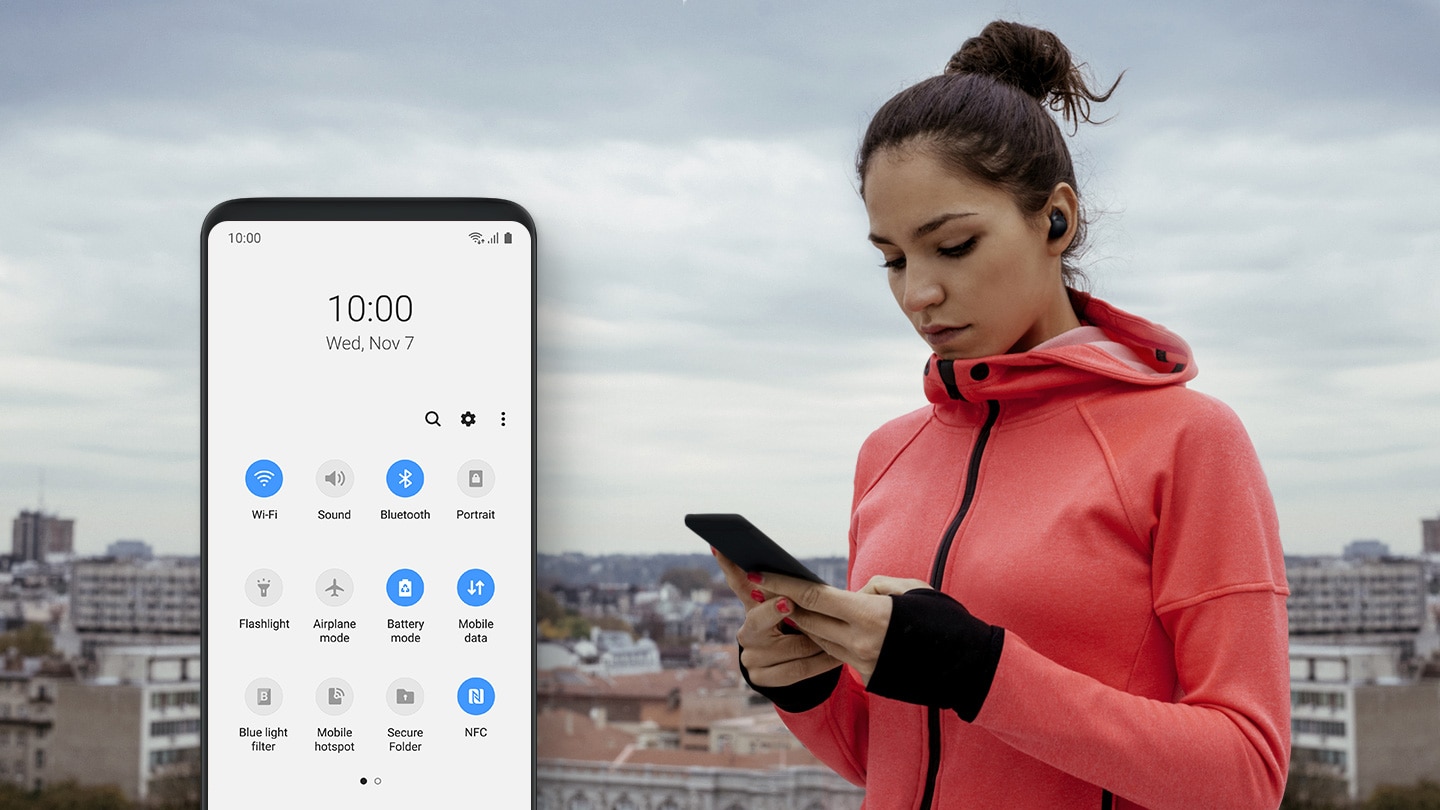 What is the One UI Beta programme?

Made for all our users, the One UI Beta programme is the chance to try One UI before its official release. As one of the first to enjoy the new features and design, send us your feedback and see how it helps us create an exceptional experience.

The programme is available for participants in China, France, Germany, India, Poland, South Korea, Spain, UK, and USA.
* While undergoing final testing, beta software may include errors or bugs, and may not include the same features as commercially available software.
How to join the One UI Beta programme?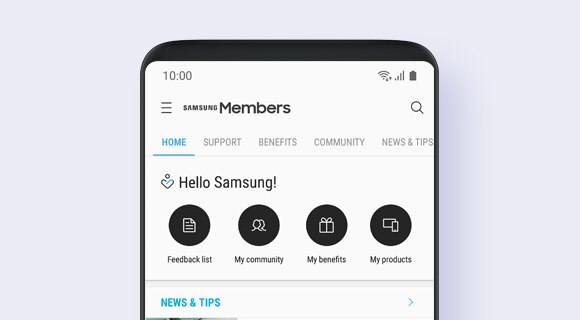 Step 1.
Become a beta tester
Download the Samsung Members application from Galaxy Apps
or the Google Play Store. After logging in, go to Notices and select
'One UI Beta programme Registration' to submit an application.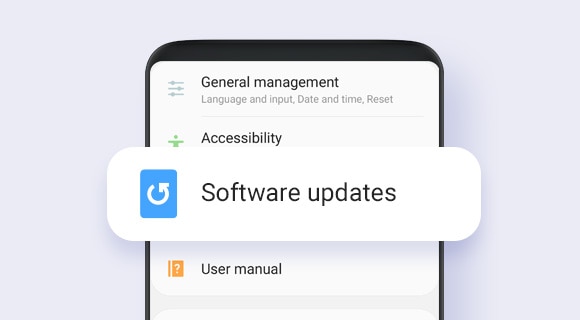 Step 2.
Update software
Once signed up, go to Settings, and then Update Software to
select the Download Updates Manually option.
This will allow the software to update and load the beta version.
* Those in the USA must sign up through the Samsung+ app.
** Participation in the beta program requires a Samsung account. Create an account at: https://account.samsung.com/
*** The One UI Beta Programme may only be available to certain devices, OS and countries. Galaxy S9/S9+ and other devices with Android 9 Pie.
**** Beta programme period and compatible devices vary by country.
* Access and availability of One UI features and apps may vary depending on device and OS.