430 x 55 x 224mm
Product Dimension(WxHxD)
Explore and enjoy over 100 great apps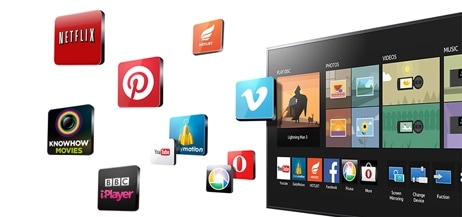 Now you have access to even more great content. Enjoy more than 100 available apps, including popular apps like Facebook, YouTube and AccuWeather. You can catch up on your favourite TV shows with BBC iPlayer and watch movies on demand thanks to Netflix and KNOWHOW MOVIES. Explore a world of entertainment, information, social networks and more. It's never been easier to stay entertained and connected from the comfort of your living room.
Access your content with a much wider range of codecs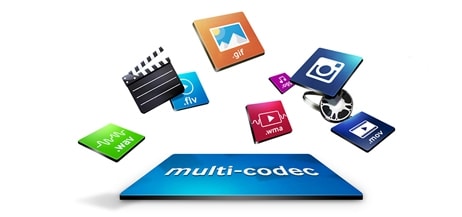 Support for the largest number of codec and file formats means you can access and enjoy a wider range of video, image and audio content than ever before. Many popular video formats such as Flash and QuickTime are supported, as well as VOB files from DVDs. In addition to MP3 audio, you can listen to lossless FLAC files as well as .WMA, .OGG, .WAV and more. Pictures can be viewed in the popular JPEG picture format, as well as PNG files, GIF files and more.
Experience the next level of Full HD 3D entertainment
Bring home a more immersive and spectacular 3D experience. With Full HD 3D, your 3D home entertainment will be more exciting and vivid than you had imagined, with powerful features to maximise your enjoyment. Thanks to 3D Auto Contrast, you'll have a crisper image with sharper and more dramatic contrast. Samsung's superior 3D technology uses sophisticated algorithms to minimise image layers and maximise response speed, for more fluid and clear viewing. Make sure you immerse your senses in a new reality of 3D HD.
Enjoy content from USB memory drive or external HDD
Access all your multimedia with great connectivity. Sync and enjoy movies, photos and music on from your USB memory drive or external hard drive. External HDD Connectivity allows you to connect your external storage directly to your Blu-ray player via USB and quickly access video, audio or images. It's designed to handle a wide range of content, so you can enjoy all your home movies, downloaded music and holiday photographs all in the comfort of your living room. Just connect, sync and enjoy.
5.1Ch

Number of Channel

1.9 kg

Product Weight

430 x 55 x 224mm

Product Dimension(WxHxD)

1000

Total Power

1

Number of Audio Input

ARC (Audio Return Channel)

ARC (Audio Return Channel)
User manual & Downloads
Live Chat
How It Stacks Up
* Gorkana (within a set list of TV and AV media. Jan - Dec 2015).
** Which? Best Buy awarded to R1,3,5



Certain features with the Smart Hub may not be available without expressed consent regarding the collection and use of personal information. Content available through Smart Hub may vary among product categories, models and territories. Certain applications must be purchased and may not be available in all regions.

† Catch up apps available now or coming soon on all 2014 Smart AV models. Apps may not operate on previous Samsung Smart AV models. Recommended minimum broadband speed for catch up apps is 2Mbps.