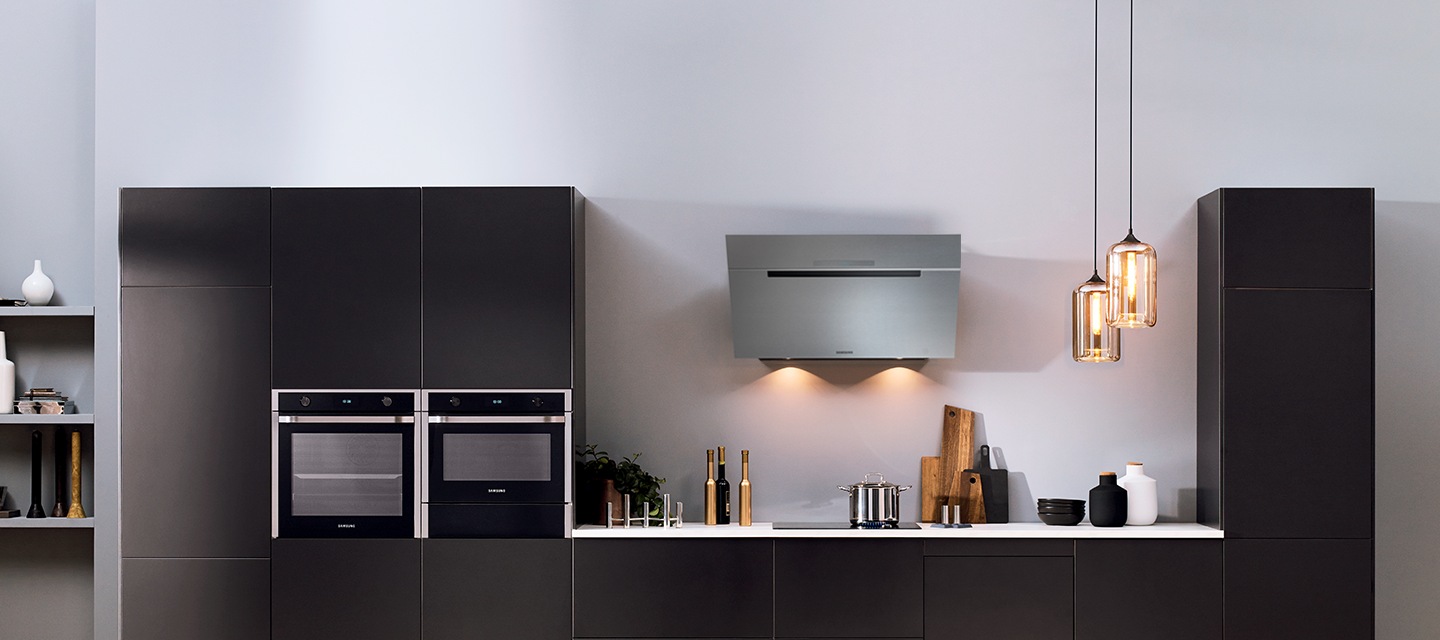 The Best of Design and Innovation
Built-in To Your Kitchen
Samsung Built-in Kitchen Appliances
Twin
Cooling Plus™
Refrigerator
Samsung's Twin Cooling™ Plus technology helps keep your food fresher for longer, thanks to separate air flows and precise temperature control.
SEE ALL REFRIGERATORS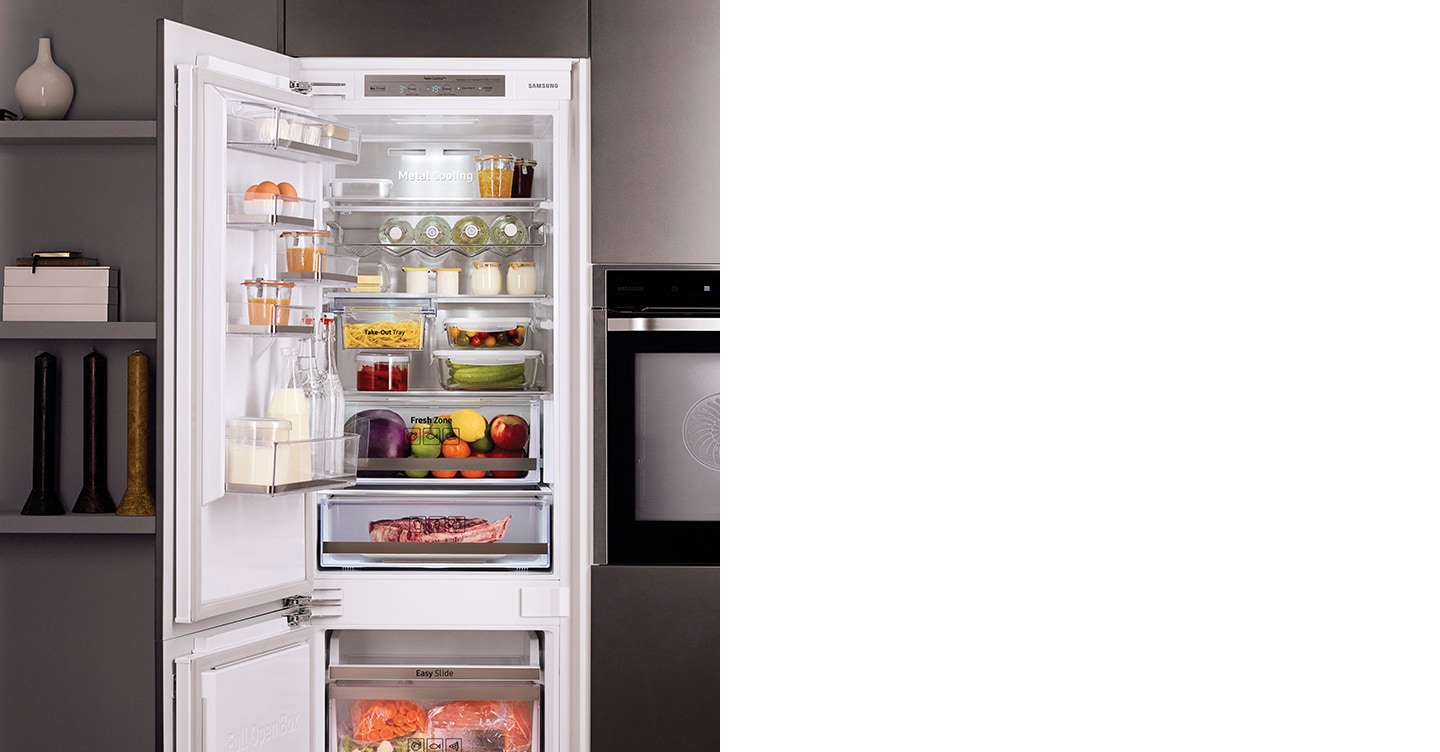 Dual Cook
Oven
Samsung's Dual Cook technology gives you complete flexibility with independently controlled upper and lower cooking zones. No transfer of smell means you can bake cookies and cook chicken at the same time.
SEE ALL OVENS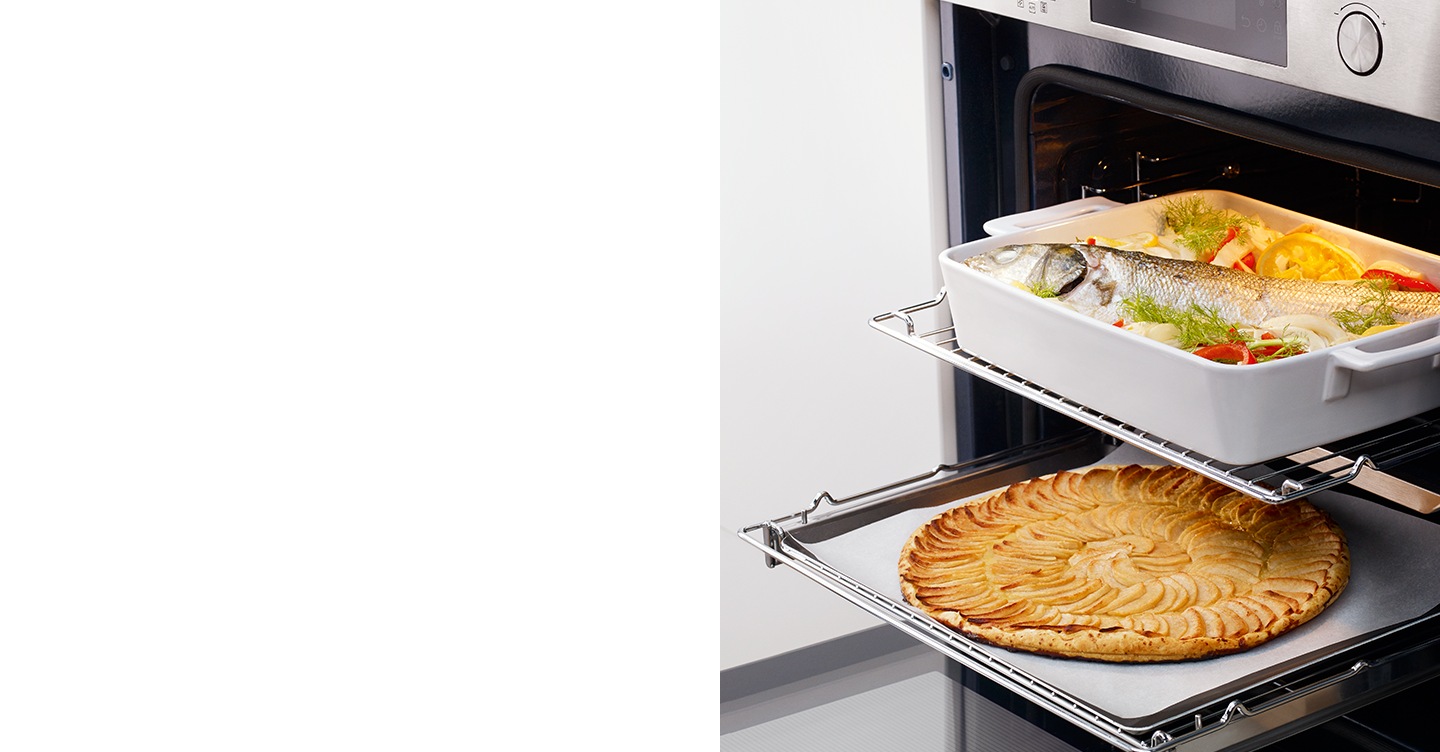 Massive
50 Litre
Capacity
Compact Oven
Whether it's a large turkey, casserole dishes or several trays of cookies, with a 50-litre capacity you can cook more of what you want, when you want.
SEE ALL COMPACT OVENS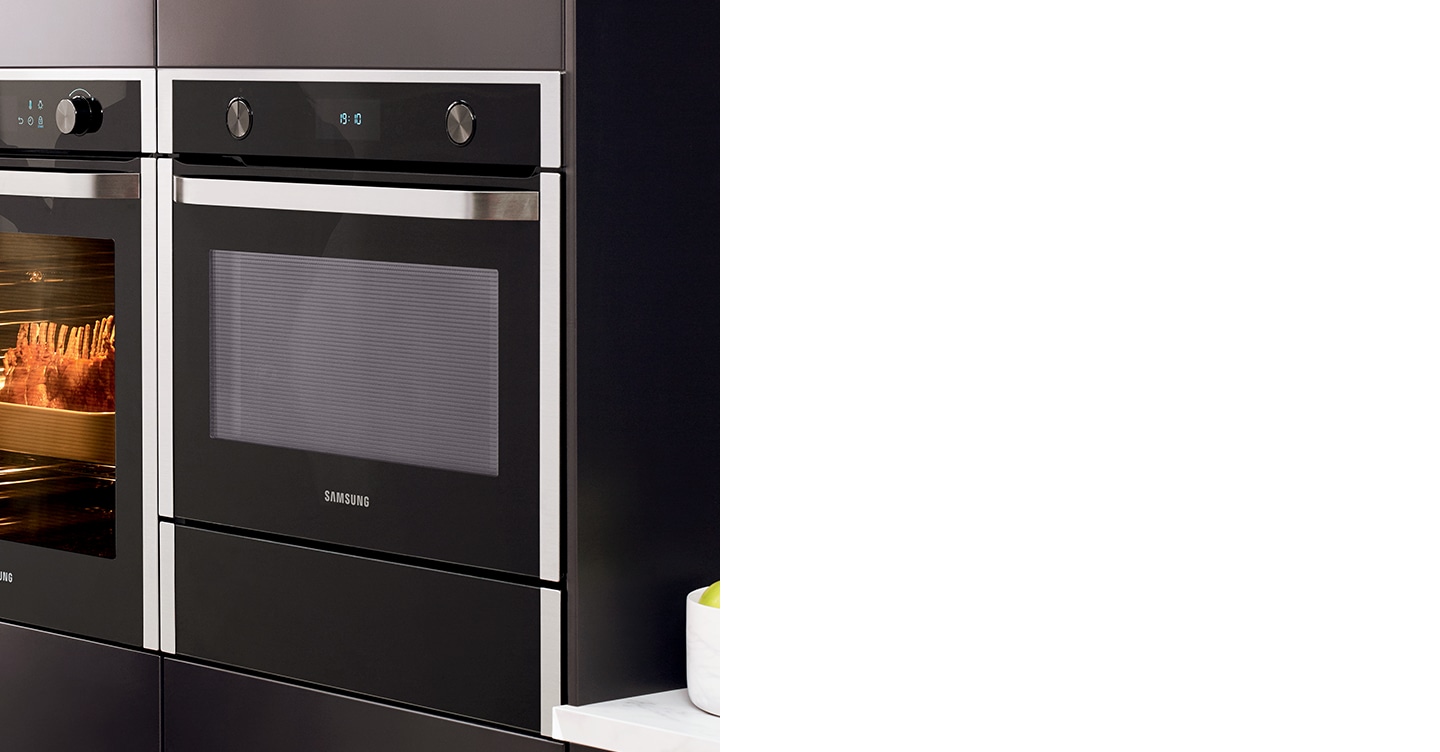 Virtual
Flame
Technology™
Cooktop
Providing the same ease of use as a gas hob, our unique Virtual Flame Technology™ uses glowing, flame-like LED lighting to indicate the precise heat level of each cooking zone. Clearly and safely see the heat intensity of the hob through the colour and brightness of the virtual flames - so you know if your pan is gently simmering or on full boil.
SEE ALL COOKTOPS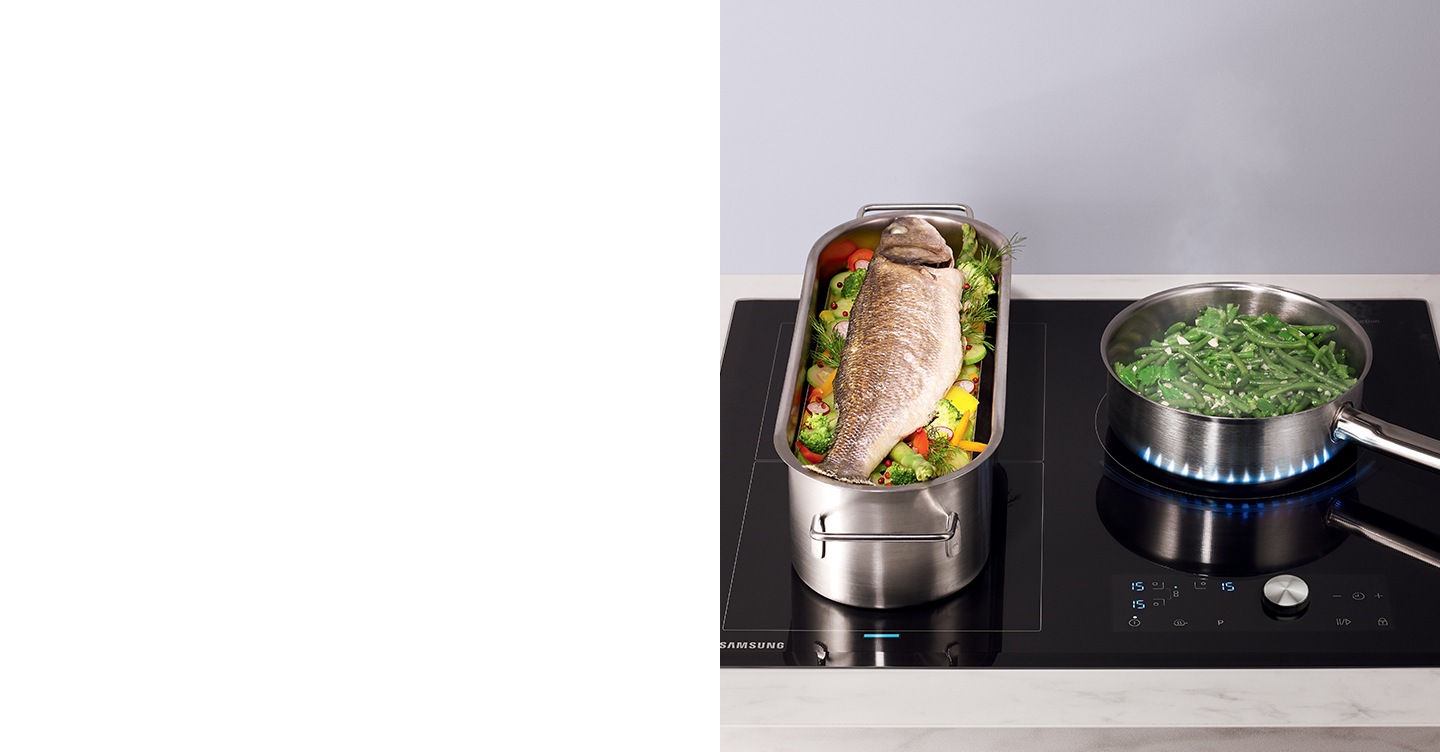 Powerful
Ventilation,
Stylish Design
Hood
With impressive suction power you can experience powerful ventilation, where vapour and odours are removed quickly and efficiently from your kitchen.
SEE ALL HOODS
WaterWall™
Technology
Dishwasher
Our innovative WaterWall™ dishwasher uses a revolutionary sweeping wall of jet-powered water to deliver outstanding coverage and cleaning results every time. Elevate your dining experience with sparkling dishes thanks to the unique cleaning power of WaterWall™ technology.
SEE ALL DISHWASHERS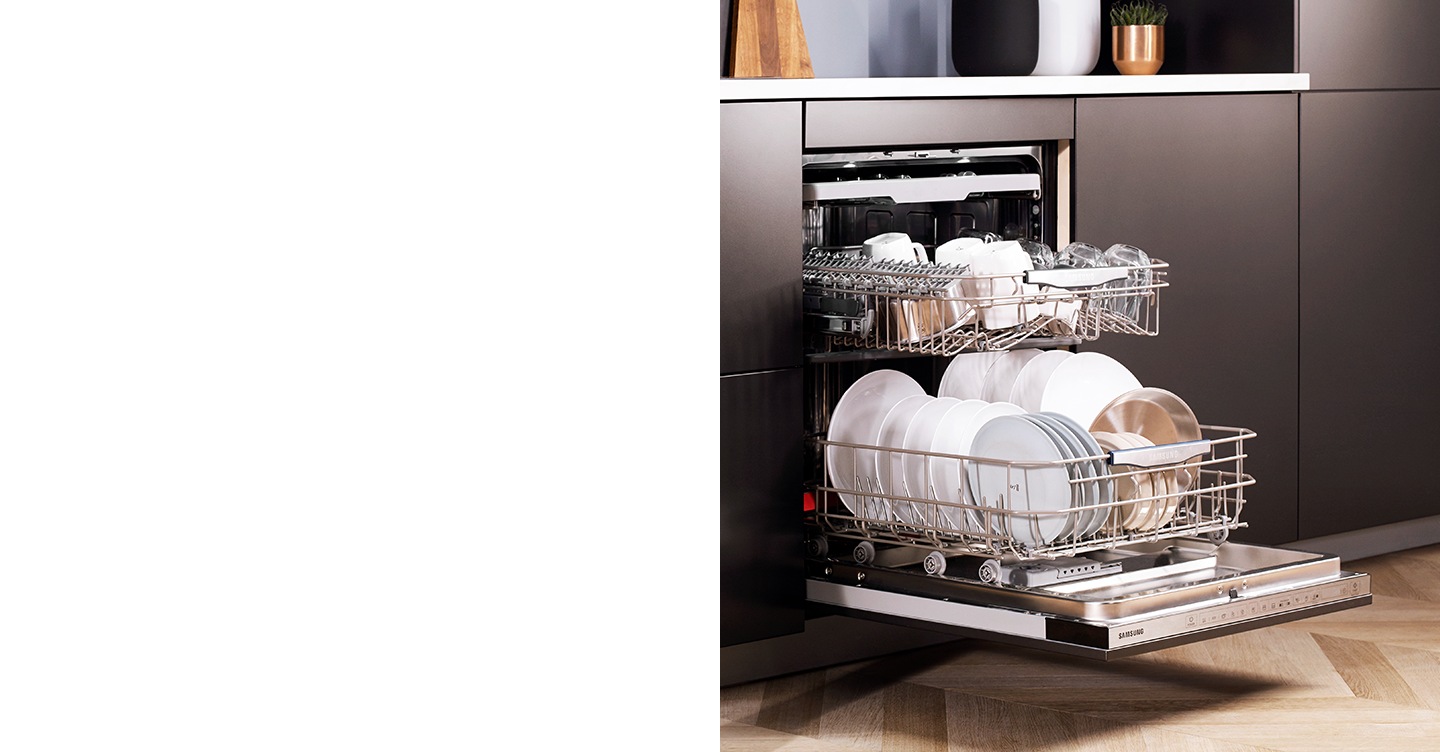 Built-in
for Business
Built-in
If you are a trade customer interested in Samsung Built-in appliances, contact a dedicated member of our team today to discuss your needs.
CONTACT US