Energy efficiency saves money
Energy Efficiency A+
Make your home more energy efficient and reduce your electricity bills. You can use the whole oven and still enjoy exceptional A+ rated energy efficiency with the Eco convention mode. And you still have the convenience of a very large and flexible oven space.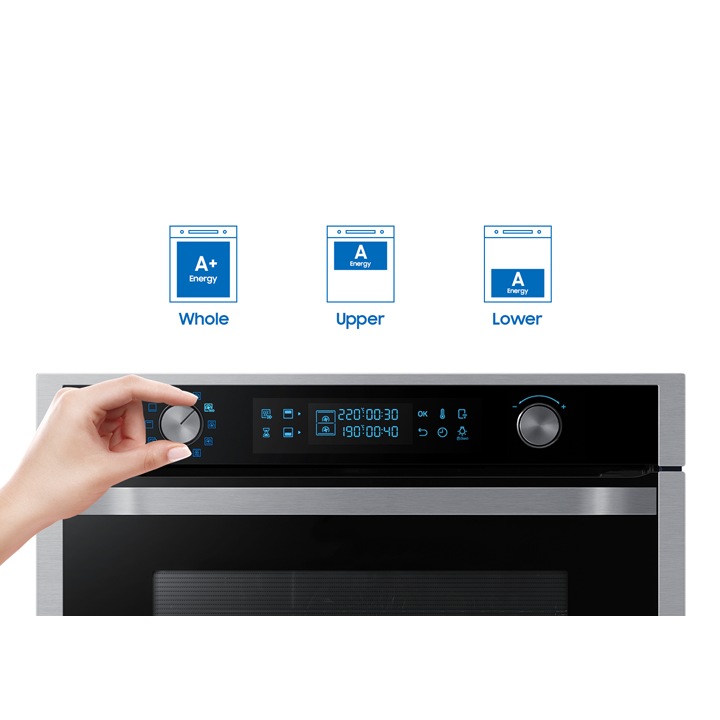 Save your energy
Dual Cook Flex™ with Flexible Door
Why waste energy heating the full oven, if you're only cooking something light in the top half? Dual Cook Flex™ is a more efficient way of cooking, saving you 20% on energy* when only using the top half.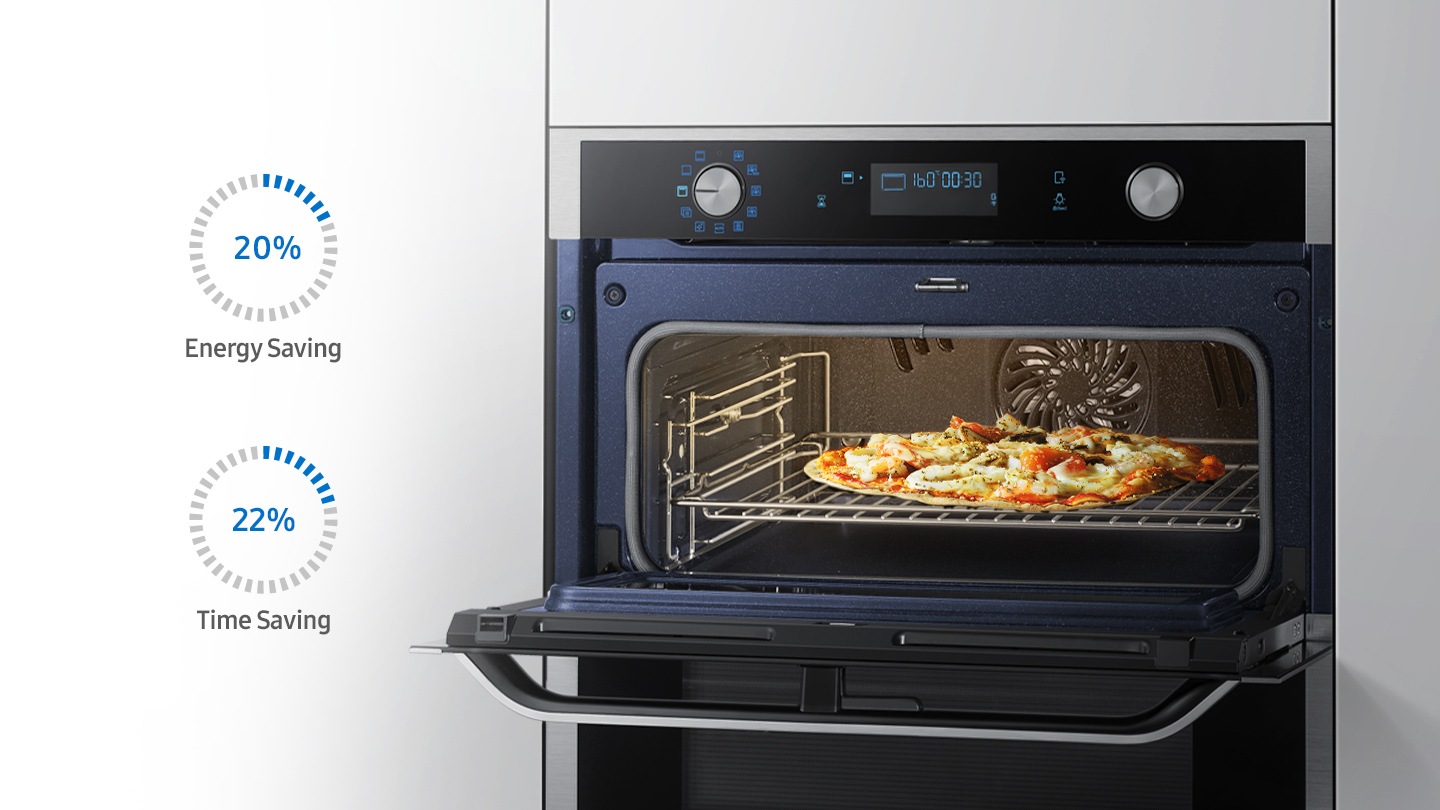 *Upper vs. whole compartment on small cake setting at convection 155°C (IEC-60350)