ecobubble™
Washing Machines
Because laundry shouldn't cost the earth.

Finally, Washing Machines that help you save on those monthly bills and are good for the environment too. It's down to ecobubble™ technology which mixes air, water and detergent to create bubbles that seep into your clothes faster. So you can wash cooler and still get the stains out.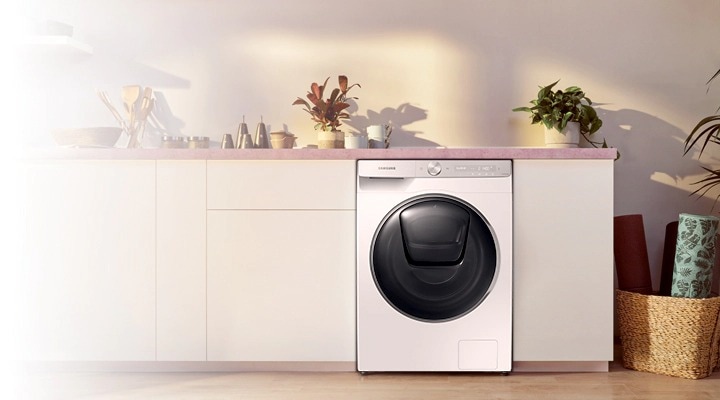 QuickDrive™
Washing Machines
Full clean in 39min*
Bottomless laundry basket? Let QuickDrive™ technology take the load and get a full clean in just 39 minutes*. The innovative fabric care drum is equipped with a pulsator that creates a unique dynamic action to wash your clothes quickly and efficiently, every time. Spend less time washing and more time wearing.




* Using Super Speed Cycle with 5kg load




* Using Super Speed Cycle with 5kg load
AddWash™
Washing Machines
Add that stray sock to the wash, during the wash*.
Imagine getting every load brilliantly clean on a cool setting? And popping anything in mid-cycle* – that stray sock, extra softener, or even your hand washing that just needs a rinse. With AddWash™ and ecobubble™ technology, these machines take washing to a whole new level.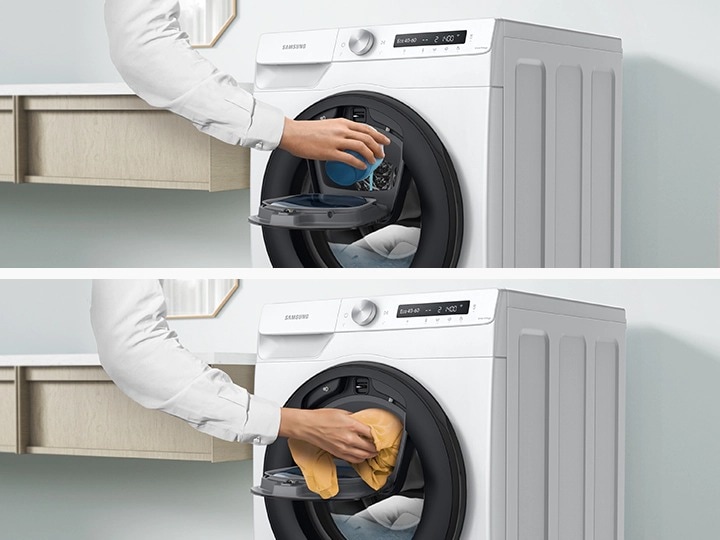 * AddWash™ door can be opened at any time when the drum temperature is below 50°C
Auto dose
The perfect dose
Here's a little wash day win for you – a washing machine that knows just the right amount of detergent for any load. No more over filling and wasting liquid, or under filling and ending up with stained clothes, Auto Dose takes care of it. Better still, the dispenser holds enough liquid for 16 loads – that'll see you through for around 1 month of washing*.

* Result based on the average of 4 loads per week / 5kg load / normal soil level.
Smart Control +
Loads smarter
Washing just got smarter. With an intelligent, easy-to-use control panel, our smart washing machines remember your family's laundry habits and suggests your favourite cycles first. From whites to bed-change days, track every cycle's progress on the simply designed display. Then when the washing's done, you'll get a notification on your phone with the SmartThings app*. Want to make things even simpler? Use the app* to schedule your washes and get guides to find the perfect setting.

* Available on Android and iOS. An internet connection is required.
Hygiene Steam
Go cleaner with the power of steam.
When it comes to deep down cleaning, not all washing machines are up to the job. So it's good to know that Hygiene Steam banishes the things you can see and those you can't – bacteria, pollen, dust mites and more. The steam is released upwards to make sure every last item gets a deep and even clean. The results? 99.9% of bacteria are obliterated and allergens inactivated*. No pre-soaking, no hassle, no worries.
* Testing done by Intertek on Staphylococcus aureus and Escherichia coli and Dermatophagoides farinae Hughes, on 100% cotton, 3kg load, with standard powder detergent. Individual results may vary.
Popular Washing Machines and Washer Dryers

WW6800 Washing Machine
AddWash and Auto Dose, 9kg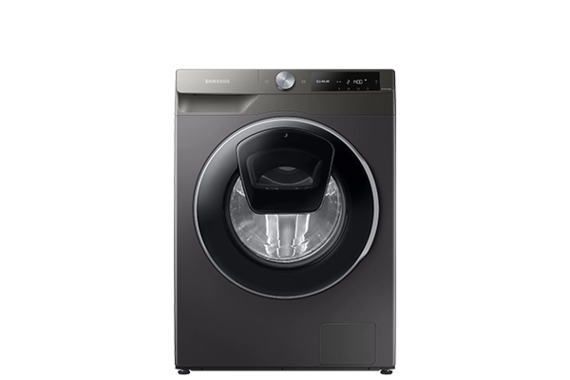 WD5300T Washer Dryer
ecobubble™ and Auto Dose, 9kg

WD6500T Washer Dryer
ecobubble™ and AddWash™, 10.5kg

Not sure where to start?
Find the right Washing Machine for you
All Capacities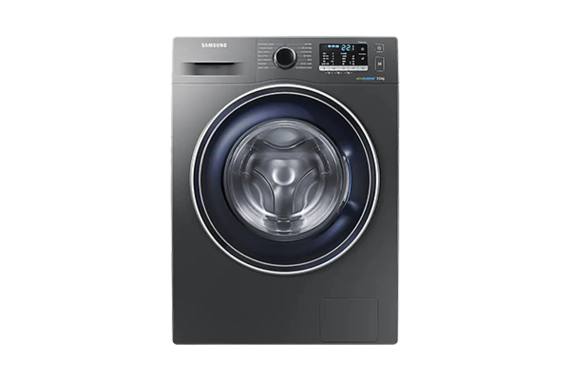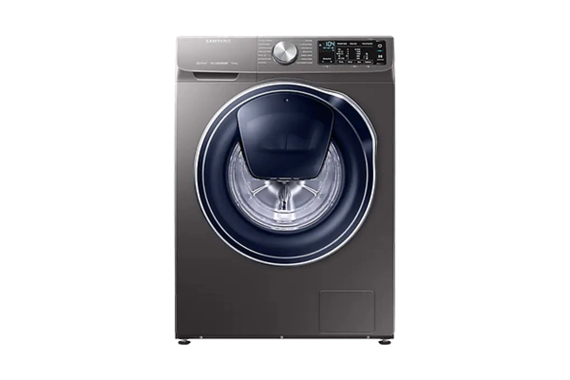 All Colours
White
Blend in
Get a Washing Machine that slips effortlessly into its surroundings.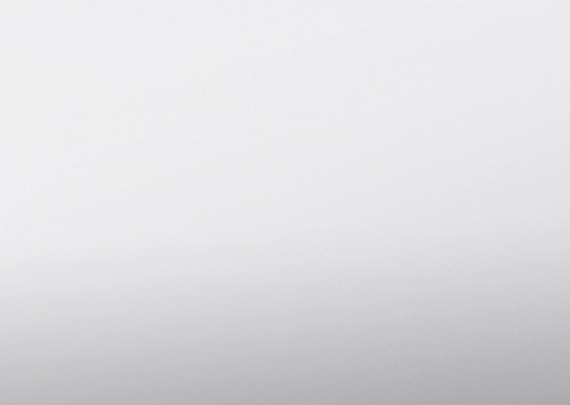 Graphite
A modern spin
If white isn't right, go for sleek, contemporary graphite.
Key Features
QuickDrive™
Half the time on laundry1 , more time for you
1. Samsung QuickDrive™ WW8800M vs Samsung WW8500K
(5kg 40°C Cotton wash).

AddWash™
Add to the wash, during the wash2
2. AddWash™ door can be opened at any time when the drum
temperature is below 50°C.