Stylish Fridge Freezers
Stand-out Fridge Freezers that are cool inside and out
Got your heart set on your dream black Fridge Freezer, or a stunning silver fridge? Our choice of colours stand out in any kitchen.
The finishing touches
The little details make all the difference
Your pick of must-have colours, all designed to work around you.
Will you go for a grey American style Fridge Freezer or a black Fridge Freezer?
Decisions, decisions.
Black is back
Black Fridge Freezer
Make a statement. A frost-free Fridge Freezer in deepest black makes a smart centrepiece to your kitchen.
A winner every time
Silver Fridge Freezer
Our slick, silver Fridge Freezers tick the boxes for both style and space. Take your pick of stunning shades and premium finishes.
Blend in
White Fridge Freezer
A white American Style Fridge Freezer will slip effortlessly into its surroundings. Integrated models blend beautifully too.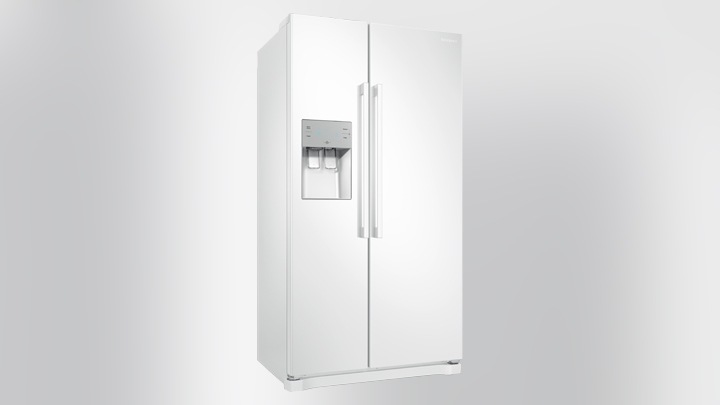 Super cool extras
When the nice-to-haves become must-haves
Make your Fridge Freezer your own with a choice of extra features.
The kind of things you may not think of, but will wonder what you did without. Which will you choose?
Even cooler inside
Metal Cooling Interior
With the beautiful, reflective Metal Cooling Interior, the fridge looks as good on the inside as it does on the outside.
Strong and good looking
Hot Stamping
Hot Stamping is our manufacturing process that not only makes our Fridge Freezers even more durable, but gives them a slick, jealousy-inducing finish, inside and out.
Hold the ice
Ice Blue Handle
Our Ice Blue Handle proves that no tech is too cool. It has a stylish blue hue that gives your Fridge Freezer even more style appeal. And it doubles up as a light – perfect for late night fridge raids.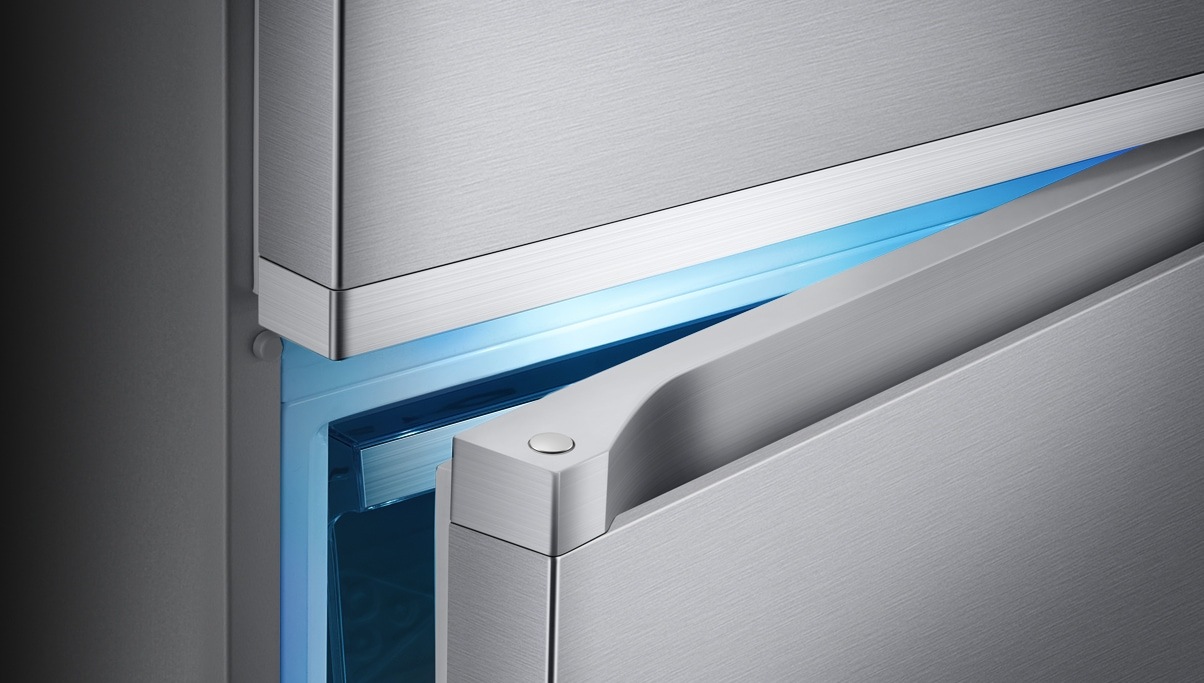 Not sure where to start?
Find the right Fridge Freezer for you
All Sizes
All Types
All Colours
Ice and Water Dispensers
All Sizes
All Colours