G-Series with SpaceMax Technology, 615 L
RSG5UUSL1/XEU
G-Series with SpaceMax Technology, 615 L
is rated out of
5
by
25
.
BUNDLE
Sorry! This product is no longer available
Twin Cooling Plus™
Auto Ice Maker
Water Dispenser
Buy Foods in Bulk!
The more storage space you have, the more shopping hours you save. Less shopping trips means more time for yourself.
More Space Inside, Same Space Outside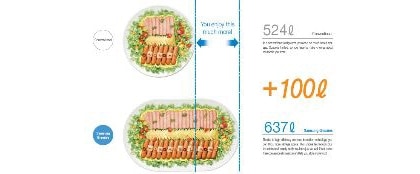 If you have a large family or love to entertain, you will need extra space to store your groceries. Plus, it's more efficient to stock up on groceries in one trip rather than having to go shopping for groceries more often. It saves time, energy, and money. The Samsung G-Series is the answer to your problems, it gives you ample storage space whilst still maintaining the same outer dimensions.
Fresh-Keeping Technology
Samsung's Twin Cooling™ Plus system keeps the fridge and freezer compartments completely separate and cools each with its own evaporator, ensuring cold air from the freezer cannot travel into the fridge. This means the fridge retains its high humidity level of 75%, which is essential for preserving the freshness and flavour of your food. It also prevents any odour transfer between the two compartments.
Tall Water and Ice Dispenser
The water and ice dispenser provides continuous filtered water and crushed or cubed ice at the touch of a button, and has now been made even taller to accommodate taller glasses or pitchers. The healthy water filter system ensures that water and ice from the refrigerator will always be clean and fresh, making the fridge more space efficient as storing bottled water becomes a thing of the past.
Fresh Room
The fresh room keeps the temperature stable at around 0 °C. Ideal for keeping meat and fish fresher for longer.
Tilt Can Carry
The can rack is located in the fridge door and offers an excellent solution for storing cans.
Dairy Guard
Ideal for storing dairy products, this door rack has a transparent lid to protect small items from falling out.
Big Box Drawers
The big box drawers allow you to easily store bigger food items
Multi Flow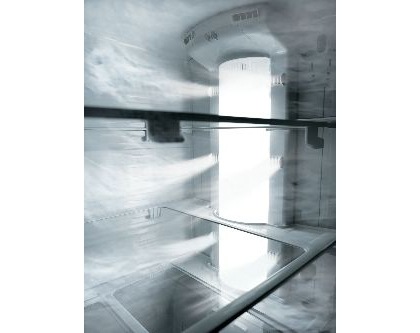 Cooling air flows out through multiple outlets on every shelf, providing even cooling throughout the refrigerator, as well as quickly cooling the refrigerator back down to its optimal temperature after the door has been opened. By keeping the temperature steady, your food is kept safely chilled and better preserved.
ClearView Indoor Icemaker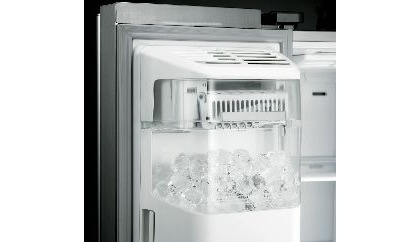 Located directly on the freezer door, making it easier to use and frees up 25L of freezer space. Its see-through design also lets you check on the amount of ice available.
LED Tower Lighting
LED lighting is space-saving, semi-permanent, and has no heat emission.
Foldable Shelf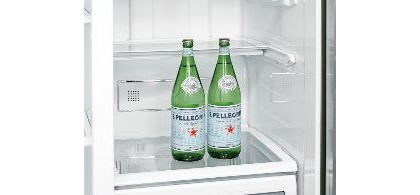 With the unique foldable shelf feature, you'll never struggle to find space for bulky items again. This easy-to-use three-step folding shelf makes storing over-sized items easy, providing greater flexibility to suit all shapes and sizes.