How do I perform a factory reset on my mobile device?
A factory reset, sometimes called a hard reset or a master reset, will remove all personal information, changes, and data from your device, returning it to the same settings and data that it had when it left the factory.
The most common reasons to perform a factory reset are to solve persistent software issues or to ensure that all personal data is removed before giving the device to someone else. 
Warning: most Android devices are secured with Factory Reset Protection. This is a feature designed by Google to prevent your phone from being reset without your permission. If you intend to give your device to someone else once it has been reset, please ensure that you remove your Google account from the device first. Follow the steps under Google device protection for more details.
Backing up prior to a factory reset
Please note: a factory reset will permanently delete all of the following from your phone:
all personal data
customised settings
applications downloaded from the Play Store
Messages
Contacts
Photos
Google device protection
Most Android devices are protected by Google's Factory Reset Protection (FRP) feature. If your device has been reset using buttons, you will be asked to enter your Google password before you are allowed access. This feature is designed as a safeguard to prevent unwanted people from using your device if they managed to reset it without your permission, for example, if it was lost or stolen.
If you want to remove FRP you will need to remove your Google account from your device before resetting.
1
Tap Settings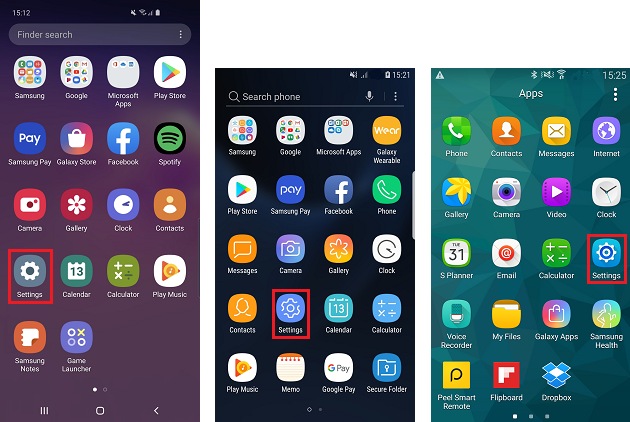 2
Tap Accounts and backup or Cloud and accounts or Accounts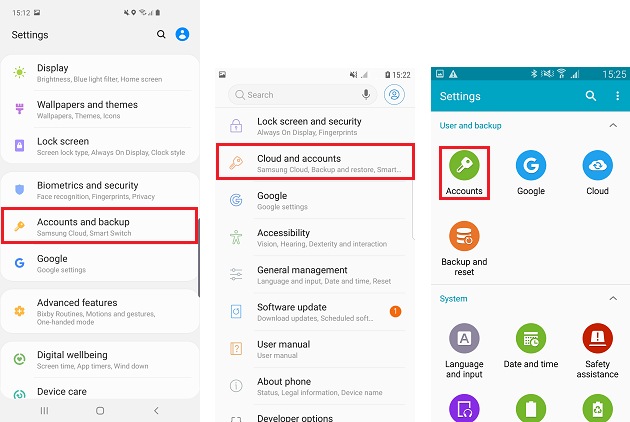 3
Tap Accounts or Google
4
Tap on your Google account. If your Google account is already displayed, tap the options icon. It will appear as three dots in the upper right corner
5
Tap Remove account
Follow the on screen instructions to finish removing your Google account.
Factory Reset methods
There are three main ways to perform a factory reset: via the Settings menu on your device, using the buttons, or by using the Find My Mobile service.
Performing a Factory Reset via the Settings Menu
1
Swipe up on the home screen, to access your apps
2
Tap Settings
3
Tap General management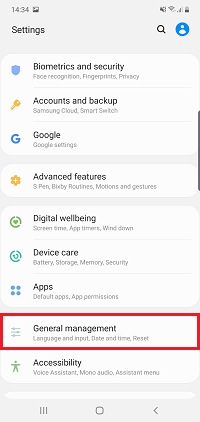 4
Tap Reset
5
Tap Factory data reset
Devices running Android Jellybean, Kitkat, Lollipop and Marshmallow
1
Tap Apps
2
Tap Settings
3
Tap Backup and reset
4
Tap Factory data reset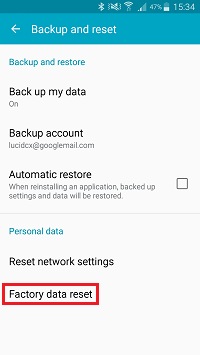 Using Find My Mobile
Find My Mobile allows you to locate, lock and/or wipe your device remotely among other features. You will need to have set up the remote control feature on your device before using the Find My Mobile service.
Performing a factory reset with buttons
Please note: if you have a Google account on your device, you will have Factory Reset Protection. This prevents unauthorised persons from being able to use the device by resetting it. Make sure you know your Google account password before performing the reset or have removed your Google account from the device.
If you are locked out of your device, you can perform a factory reset using the buttons on your device.
2
Press and hold the volume up button, the power/side button and the home button at the same time
Please note: if your device does not have a home button, hold down the volume up and power/side button instead
3
When you feel the device vibrate, release ONLY the power/side button
4
A screen menu will now appear. When you see this, release the remaining buttons
5
Use the volume down button until you are highlighting Delete all user data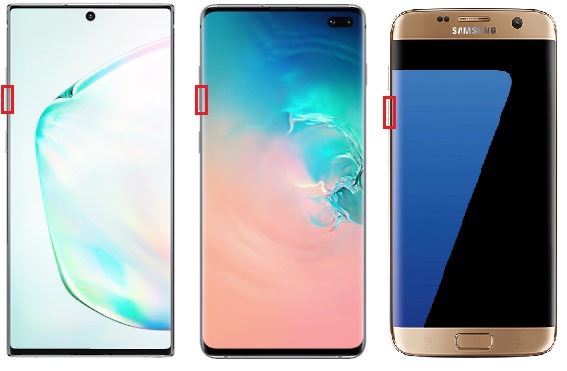 6
Press the power/side button to select
6
Press the power/side button again to select the Yes - delete all user data option
7
Press the power/side button to highlight, then select the reboot option
If you're experiencing unusual behaviour on Samsung mobiles, tablets or wearables, you can send us an error report or ask us a question in the Samsung Members app.
This allows us to take a closer look at what is happening. The data is anonymised and only held for the duration of the investigation. Find out more about sending an error report through the Samsung Members app.
Not finding what you're looking for? We're here to help.
Call
0333 000 0333General Support
Smartphone support | 24 hours, 7 days a week
All product support | 8am - 10pm, 7 days a week

0330 726 2677B2B Support
For business support
8am - 6pm, Mon - Fri
0330 726 7467Samsung Shop
For new and existing orders:
8am - 10pm, 7 days a week

For Business Shop related enquiries:
8am - 6pm, Mon - Fri


Calls to 0330 numbers cost no more than calls to geographic numbers (01 or 02).
Calls from landlines and mobiles are included in free call packages.
Call charges are subject to change and this information is provided as a reference only.
Calls maybe recorded for training and quality purposes.
For information on how we collect and use your details, please refer to our Privacy policy.

* For any printer related enquiries please visit the HP website.
Contact Us