How to use Samsung Music player app on your phone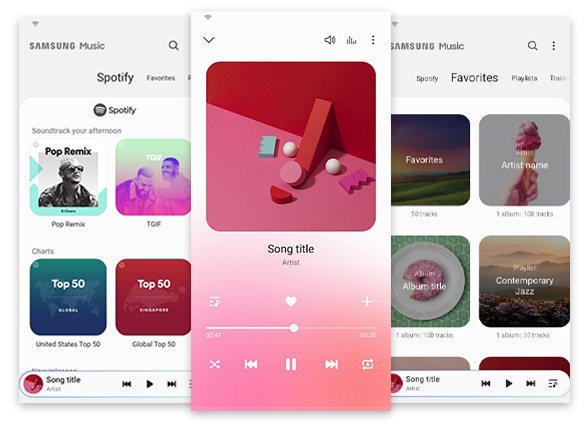 Your Galaxy device is great for so many things; watching videos, playing games, and listening to all of your favourite tracks. If you never leave home without your headphones then the Samsung music app is the perfect place to store and organise your music, with support for various sound formats including MP3, WMA, AAC and FLAC. Samsung Music has also partnered with Spotify to show you the most popular tracks and playlists in your area, helping you find your new jam.
If you're experiencing unusual behaviour on Samsung mobiles, tablets or wearables, you can send us an error report or ask us a question in the Samsung Members app.
This allows us to take a closer look at what is happening. The data is anonymised and only held for the duration of the investigation. Find out more about sending an error report through the Samsung Members app.
We would love to know your feedback to help us improve. Please click submit to tell us what you think.
Please answer all questions.