Good Vibes Only:
Positive Energy With
Millie Bobby Brown
Digital citizenship begins with #SpreadTheLove.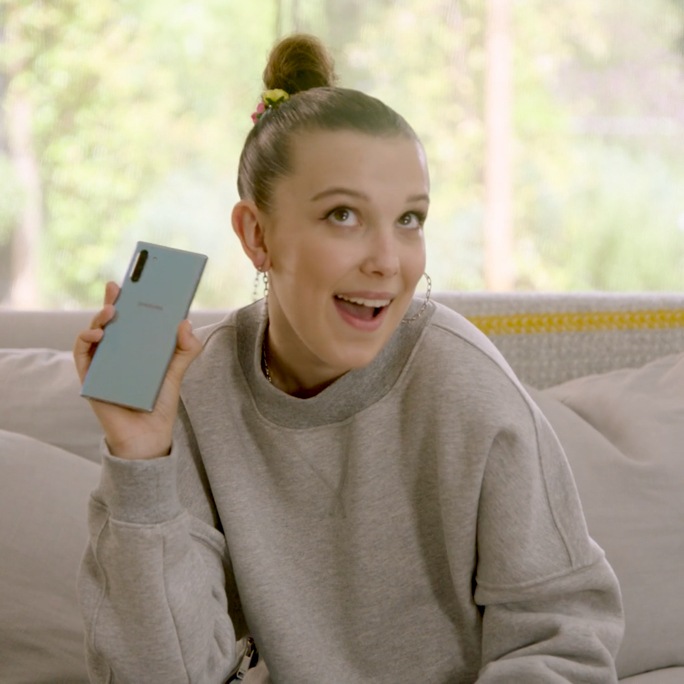 Join Millie and pay it forward to #SpreadTheLove
In the spirit of encouraging responsible use of digital products, we've teamed up with #TeamGalaxy member Millie Bobby Brown to #SpreadTheLove and take a stand on good digital citizenship. Check out how you can do your part to practice healthy cyber awareness habits and simple acts of kindness online.
"Sending your friend a funny DM or writing a positive comment on someone's post takes one minute but the impact can be huge."