Galaxy Guide : Choosing Your Device
By Matt on 23rd Jul, 2012
Whether you're looking for something for all the family to share at home or a mobile device you can take wherever you go, the Samsung Galaxy family has the ideal device for you. Find out how the new Samsung Galaxy S4, Galaxy Note II and Galaxy Note 10.1 can fit your needs perfectly.
The Galaxy S4 – A Life Companion
- 5" Full HD Super AMOLED screen
- Capture more with Dual Shot functionality
- Join in the conversation with S Translator
- Smart Pause follows your every move.

By bringing together features that make our lives richer, simpler and a lot more fun, the Samsung Galaxy S4 is the perfect life companion.
Life is full of great moments that need to be captured. With the Galaxy S4 this is taken to a whole new level. Dual Shot mode allows for both the front/rear facing cameras to create one synchronised picture, while the Sound and Shot mode enhances your photography with audio recordings from the moment.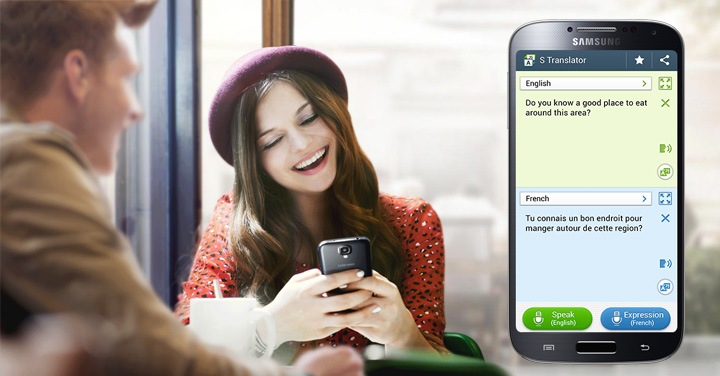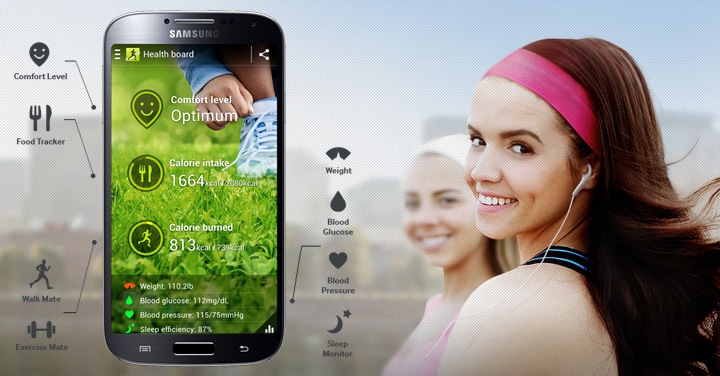 To bring people closer together, the Galaxy S4 includes features such as S Translator and ChatON. S Translator allows you to text or speak a sentence, and for it then to be translated into your choice of language. You'll never feel out of place again. And with ChatON, sharing your thoughts, even what's on your screen, has never been simpler.

To enhance productivity, the Galaxy S4 has Smart Pause, which uses the very latest in eye recognition technology. By intuitively following your eye, it knows when to pause or play what you are watching on the screen. It's the perfect tool for multitasking.

With new features like S Health, the Galaxy S4 becomes much more than a phone. By monitoring your fitness levels and daily goals, while also ensuring that general settings are optimised to your lifestyle, the Galaxy S4 is a device that fits around you, and not the other way around.
Enhancing Creativity with Galaxy Note II
- Pressure-sensitive embedded S Pen
- 5.5" HD Super AMOLED screen
- 1.6GHz Quad Core processor

Inspiration can strike anywhere, at any time, so be ready with the right mobile device. The Samsung Galaxy Note II comes with its own highly-sensitive S Pen, which allows you to write, draw and express yourself with all the precision of a real pen. So, the next time you feel the urge to sketch a beautiful landscape but you didn't bring paper and a pencil, don't worry – your Galaxy Note II is all you need.

With the Popup Note feature, you can also make a quick note at a moment's notice – perfect for when you need to write down an insight during a meeting or take directions to an appointment.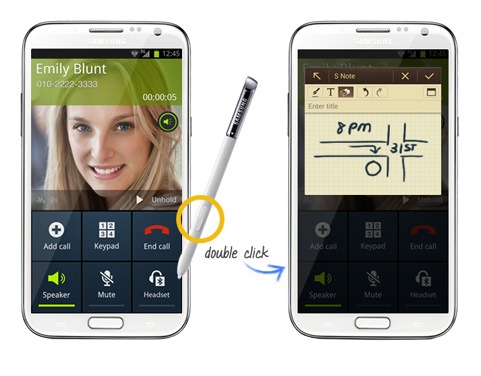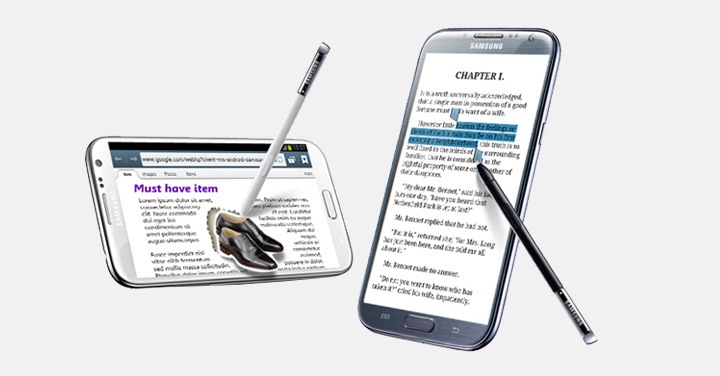 Thanks to advanced handwriting integration, your handwritten notes can also be converted automatically to plain text that you can edit or send in a message straight away.

You can create and combine all kinds of content with the Galaxy Note II. S Note gives you a range of tools and templates to bring your ideas to life, and thanks to Easy Clip, you can copy and paste or send onscreen text and images easily and instantly.
Previewing your pictures is also much quicker. You don't have to open any folders – just hover the S Pen over an image and a preview will appear. With your Galaxy Note II, it's so much easier to achieve a more productive and creative life – even on the go.
Do More at Home with Galaxy Note 10.1
-10.1" HD WXGA TFT screen
- Pressure-sensitive S Pen
- 1.4GHz Quad Core processor

If you're looking for a new way to keep you and your family entertained, as well as learn, produce and discover, then the Galaxy Note 10.1 is the perfect addition to your home. Its large and clear 10.1" screen is the perfect size for sharing, so it's ideal for reading an eBook to the children or watching movies and other entertainment in vivid high definition.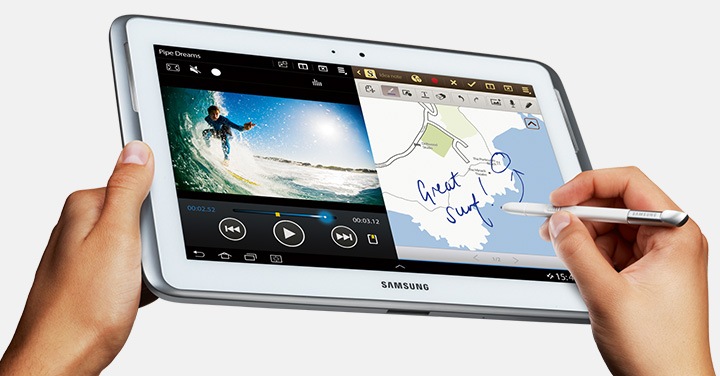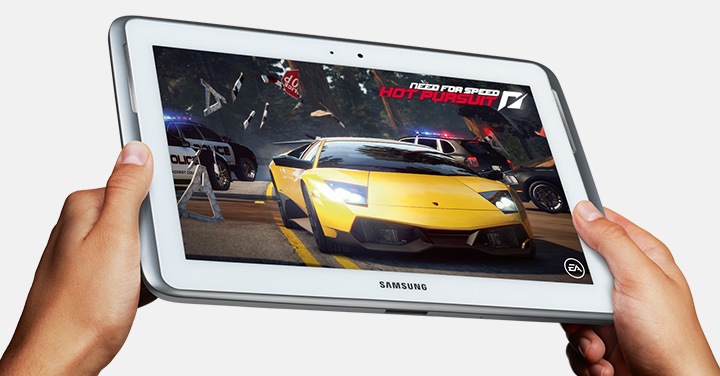 Discovering content with your Galaxy Note 10.1 is easy – just use Samsung's Video Hub service to download movies and TV shows to your device. Learning Hub also gives you access to a wide range of educational materials for all ages. And, if you want to combine work and play, real PC-like multitasking is also possible. The Multiscreen feature lets you watch a video and write a document or message at the same time.

The Galaxy Note 10.1 offers you the power to create content as well as enjoy it. With the embedded S Pen, S Note software and powerful digital tools, you'll be able to produce all kinds of documents, from magazine articles to personalised birthday greetings. Adobe Photoshop Touch also offers highly sophisticated image editing and creation, so you can touch up your photos or make new and amazing artworks.

Choosing the right device makes life richer and easier in all sorts of ways. Explore the Samsung Galaxy family and discover the one that's best for you and your household.