Get moving this summer with the Galaxy S5
By Matt on 8th Jul, 2014
Beach holidays, barbeques, pool parties and festivals are already here, so it's time to start getting into shape. Discover how the Galaxy S5's health and wellbeing apps can help you get ready for summer.
Get on track
To get into shape you need to get into a routine. However, turning a one-off run into a real fitness programme is easier said than done. This is where the Endomondo Premium app can help, which comes free for 12 months on the Galaxy S5.

Using GPS tracking, it logs and monitors your activities, like running, swimming, cycling or even canoeing. You can set personal goals, better understand your progress, and be inspired to achieve your fitness goals.

With Endomondo you're never alone. It's a community-based app so you can meet, challenge or follow other people using the app.

Endomondo: Samsung Galaxy Apps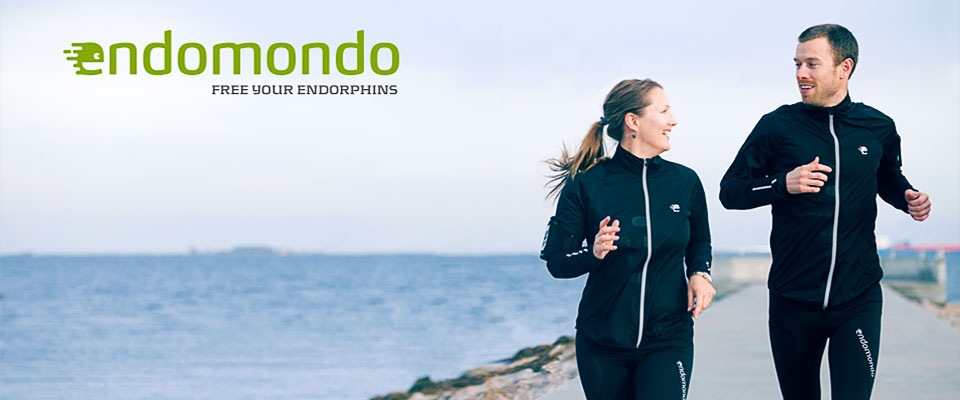 Walk your way to better health
For some of us, the desire to improve our health is there but life just gets in the way. The trick is to use this busy lifestyle to your advantage. For example, finding new ways to incorporate walking into your regular routine could really get you on the road to better health!

Powered by health expertise from Bupa, Ground Miles is a free and easy to use app that motivates you to walk more. As long as you have your Samsung phone with you it will log the distance you've travelled and your walking pace. It allows you to create daily or weekly goals, connect with friends, work towards achieving badges and keep motivated.

What's more, Samsung and Ground Miles have teamed up to give Samsung users access to exclusive new features, which enable you to create new and enhanced Groups and team up with friends and take on Globetrotter challenges from walking The Great Wall of China to trekking Kilimanjaro.

The app also allows you to stay social and chat with group friends in real time – so everyone can motivate one another (or give each other a little nudge) to make sure each challenge is successfully completed.

Ground Miles: Google Play Store
Do it on your terms
Not all of us want to sweat it out in the gym. That's why there's InstructorLive.

With over 700 live-streamed and on-demand workouts like Cellulite Dynamite, 3 Stage Abs, Tone in 20, Yoga, Pilates and Dance, you can create your personal fitness programme for a time and place that suits you. As a Samsung customer, you get free and exclusive access to InstructorLive for a whole three months.

It also comes with expert advice, dietary tips and, for extra support, an online community. With InstructorLive, your Galaxy S5 is more like a personal trainer.

InstructorLive: Samsung Galaxy Apps
Move to the beat
Sometimes, keeping motivated comes down to the simple things, like having the right music. Your Samsung Galaxy S5 comes with 6 months' free access to Deezer Premium+, giving you exclusive access to over 30 million tracks, tailored recommendations and album pre-releases, all with no ads. It's like a music festival in the palm of your hand.

Enjoy a playlist for every occasion, from your chilled mid-morning Pilates session to a lunchtime jog at work.

Deezer: Samsung Galaxy Apps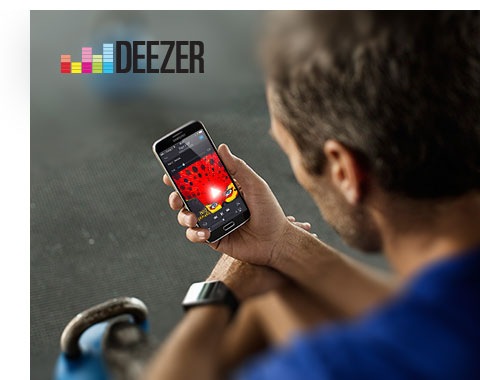 Healthy and handy
Another way to kick-start your summer is to embrace the latest gear. Wearable tech, like the Samsung Gear Fit, is revolutionising the way we keep in shape and a great way to get back to fitness.

By synchronizing the Gear Fit with Samsung's S Health app, you can do so much more. Monitor your heart rate with the Gear Fit's always-on activity tracking, and get the latest workout recommendations from the Personalised Fitness Manager.
Get your Samsung Galaxy S5
Ready to start your summer? Find out all the latest information about the Galaxy S5, where to buy it and all the latest apps and wearable tech.