Samsung unveils Galaxy S5 and new Gear range
By Matt on 24th Feb, 2014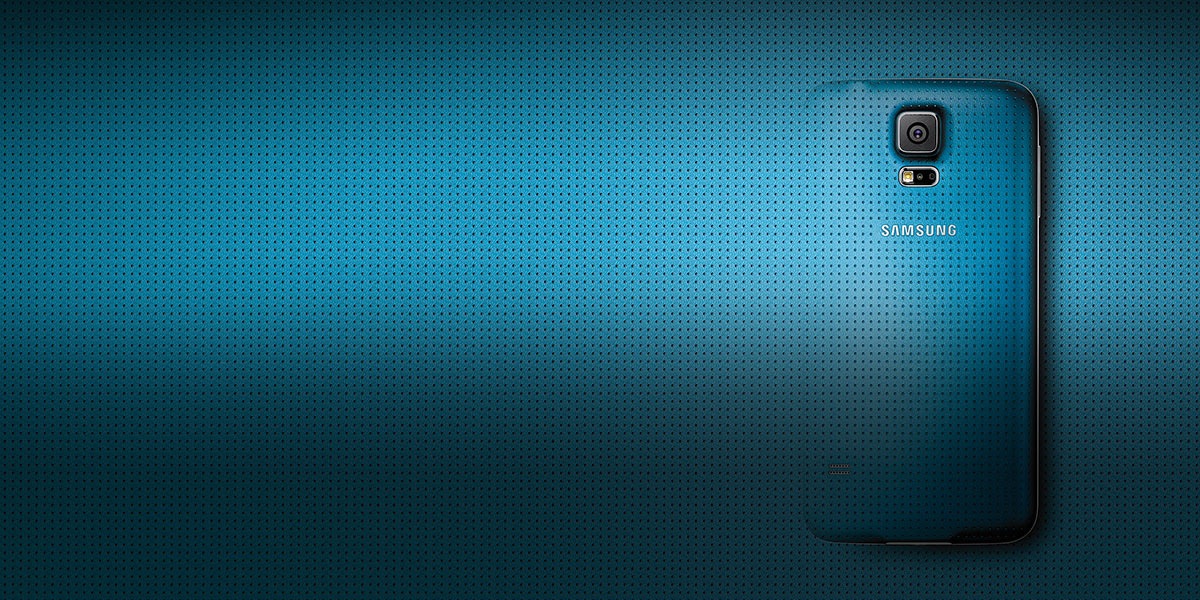 The launch of the Galaxy S5 smartphone at Samsung Unpacked 2014 created an incredible amount of buzz. Discover what has been revealed.
Will Francis, one of the UK's most influential tech bloggers, is our expert at Samsung Unpacked 2014. His experience in both social platforms and the latest digital trends makes him the perfect person to unveil this latest smartphone in the Galaxy range.
Now you can see the new Galaxy S5 and Gear devices up close. Get your first look at the Samsung Galaxy S5 thanks to Will's exclusive hands-on video at Samsung Unpacked 2014.

Reporting live from the event, he gives you a quick breakdown of the coolest features and how they can help power our lives. It's a great overview of all the important information you've been waiting to hear.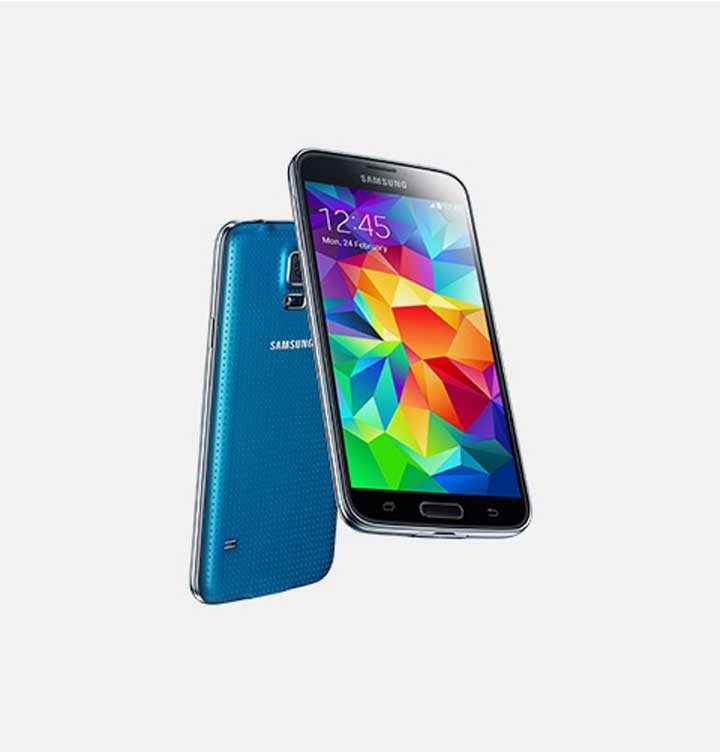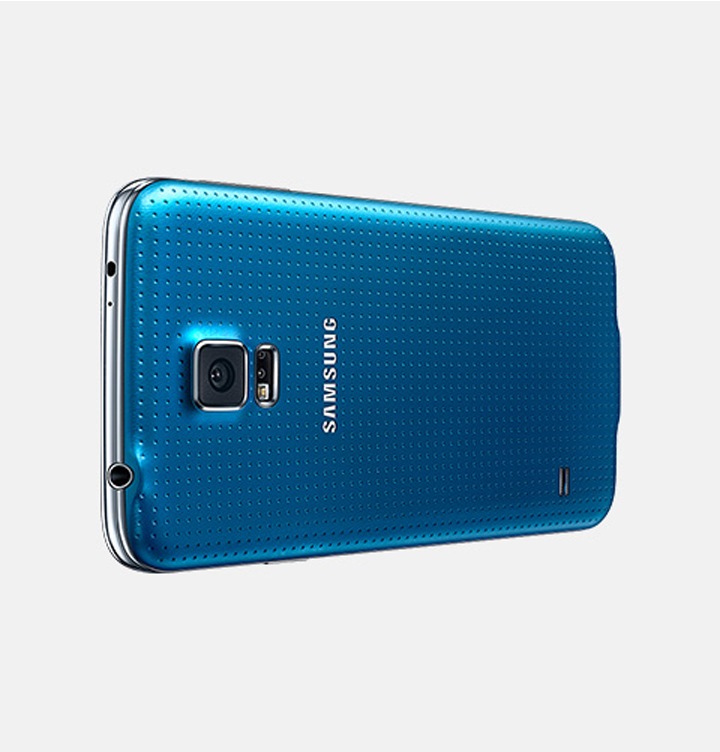 The first thing Will noticed about the latest Galaxy smartphone is its new striking design, which comes in a choice of colours – Charcoal Black, Electric Blue, Shimmery White and Copper Gold. However, beneath the perforated exterior are more eye-catching features; like the new camera. It has the world's fastest autofocus speed, at only 0.3 seconds, and Selective Focus, which allows you to focus on what's important and blur everything else.

On the topic of speed, the Galaxy S5 also speeds up file transfers with its innovative Download Booster. This uses both your Wi-Fi and 4G connections to increase the data speed, so downloading is faster. Other standout features include built-in fitness tracking, ( linked to the new Gear wearable devices), improved security (with mobile payment fingerprint scanning) and an IP67 certificate(making it dust and water resistant), the Galaxy S5 is ready to make everyday life so much better.
Power Saving Mode saves and extends battery life, while Ultra Power Saving Mode turns the display to black and white and closes all background features. This preserves battery power for that all important call when you're running out of charge.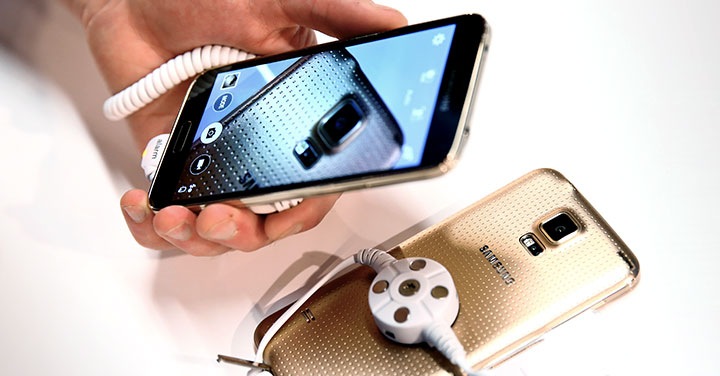 "Galaxy S5 represents an iconic design with essential and useful features."
- JK Shin, President and Head of IT & Mobile Communications Division at Samsung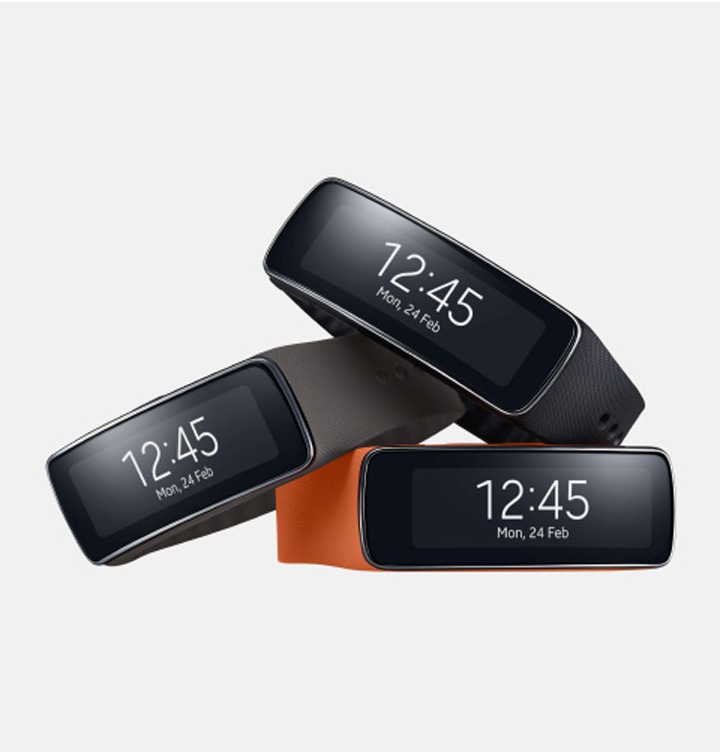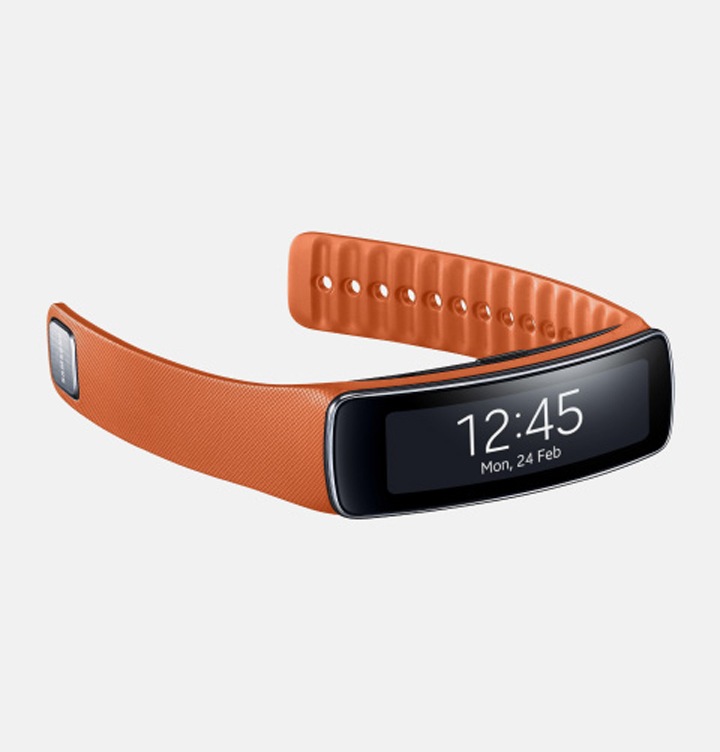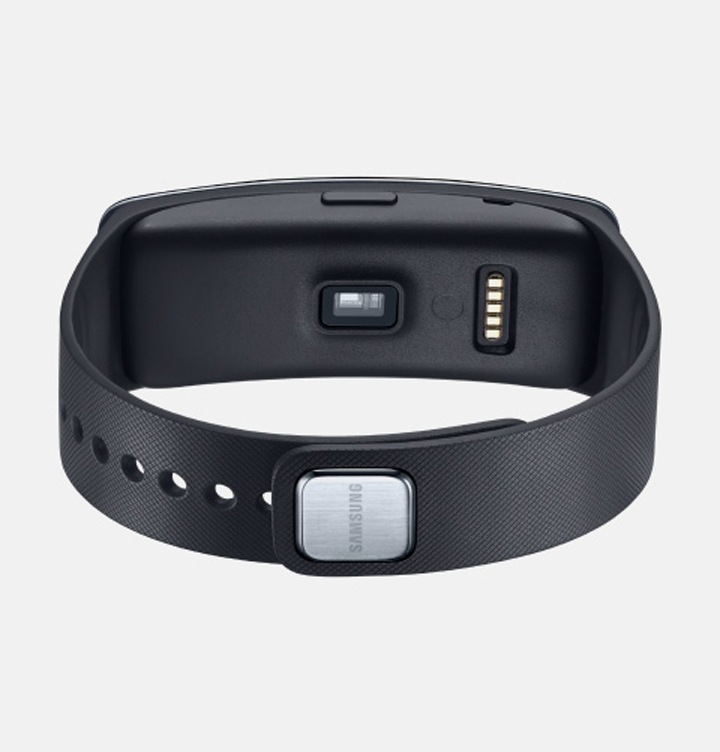 Stay in shape with Gear Fit
As the world's first curved Super AMOLED wearable device, the Samsung Gear Fit is ready to revolutionise the way you exercise. It features a 1.84-inch touch screen, changeable straps and instant notifications for incoming call, emails, texts and much more.

However, what makes the Gear Fit so life changing is its powerful fitness and wellbeing functionality. This includes a heart rate monitor and a real time fitness coaching and activity tracker, and it's the perfect companion for anyone looking to keep a close eye on their fitness. Add to this the enhanced connectivity with Samsung devices and you really do have the smartest fitness band.

Find out more about Gear Fit.
"Gear Fit is designed to help consumers striving to live more fit and active lives."
- JK Shin, President and Head of IT & Mobile Communications Division at Samsung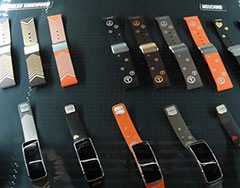 Power up with Gear 2 Neo & Gear 2
Another new wearable device is the Gear 2 Neo, which features a 1.63-inch Super AMOLED screen and is incredibly lightweight, weighing only 55 grams. It's the perfect choice for those who prefer an accessory that is a little more discreet and subtle.

It comes with a range of changeable straps and interface themes that can be easily customised, letting you create your very own style, with a choice of colours including Charcoal Black, Mocha Grey and Wild Orange.

Other great improvements include the new battery, which lasts between two and six days depending on usage, and the increased connectivity with devices.
The newly-unveiled Gear 2 also gives you greater control over its look and feel, as well as more functionality. It showcases a new lighter design, with the 2MP camera now located in the screen. The two new wearable devices can also help with your wellbeing, offering personal fitness coaching in real time. You can create your own customisable fitness routine and even monitor your heart rate while you exercise.

Other cool features include a stand-alone music player that connects to a headset via Bluetooth, as well as a handy WatchOn Remote app for controlling your TV and set top box.

Find out more about Gear 2 Neo and Gear 2 .
"We have enhanced everything consumers love about the Gear."
- JK Shin, President and Head of IT & Mobile Communications Division at Samsung
Buy your Galaxy S5
If you want to be one of the first to own the new Samsung Galaxy S5, click the link below to buy it now.