What's Next for Mobile Phone Screens?
By David on 17th Feb, 2015
In this second article exploring what's next for the future of mobile technology, journalist David Phelan tells us how screens are about to get a whole lot better. Discover what amazing developments we can expect to see soon.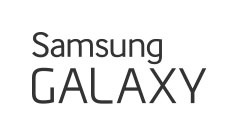 Bigger, smaller, brighter, richer or more responsive - what would you like your next phone screen to look like? After a trend at the beginning of the noughties when people wanted increasingly smaller phones, the fashion now is in the opposite direction, with displays reaching beyond the five-inch mark. Size isn't everything, but the way some people talk about their phones, you'd think it was.
In the years and months ahead, screens are going to change. A lot. And we can't rule out the possibility that there'll be mobiles with no screens at all – maybe you'll refer to a separate gadget like a smart watch for a display. As screens evolve, so will phones, with the traditional shape of an oblong display and a metal or plastic back giving way to more unexpected designs.

Resolution

And it's not just how big they are, but how detailed. If you have an old phone knocking about in a drawer, you might be surprised by how low-resolution the screen was, and we didn't notice. Now, though, screens regularly have resolutions of 350 pixels per inch (ppi) or higher. Some say that our eyes can't see the difference in resolutions above these figures. But one recent phone, the Galaxy Note 4, proved how useful this could be. Maybe you can't see every one of the 515ppi in regular use, though they sure look good, but slip the Note 4 into Samsung's Virtual Reality headset and suddenly the extra pixels make sense. The Note 4 can generate high-definition images right up close, and even 3D effects!

Flexibility
Flexible OLED is one of the key ways screens will develop. OLED (Organic Light Emitting Diode) is pin-sharp already - add flexibility and it will be able to be bent and rolled. How about a screen that curls up inside your phone? Once this is possible - and we're nearly there - a phone could be shaped like a pen. You could wind the screen out to its full size or touch a button so it slides out like a sheet of paper. Why should any of this matter? Because that flexibility applies metaphorically as well as literally: it changes functionality and liberates phone design.
Two in one
There have been several phones with screens on both front and back - but imagine the power you could harness by linking the two together. And if your phone is small but can open up to reveal a display twice the size, you get the best of both worlds - the ultimate portability of a phone with the big-screen convenience of a tablet. Phone concepts in prototype stage right now show slim handsets where two smaller screens inside fold apart to make a bigger one, with a barely visible join. These designs give a whole new meaning to the description "clamshell phones".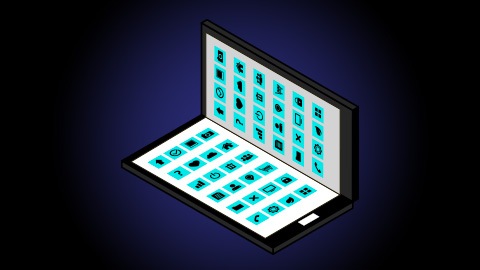 Today's screens
Some of the effects of these flexible OLED screens are already with us. The Samsung Galaxy Note Edge has a sloping edge display. That's made possible by a bendable OLED screen, though it's safely sandwiched behind rigid glass. Phones like this mean notifications can appear on the edge without the main screen waking - handy if you're in a high-powered meeting and it's just the edge, visible only to you, that's keeping you up to date with messages and updates. The Note Edge also has the best electronic ruler because that sloping side gets nearer to the thing you're trying to measure! The future of mobile phone screens is not far off, but how they will look is likely to surprise and delight us.
Samsung in 2015
To find out what's next for Samsung and for your chance to win #TheNextGalaxy, visit samsung.com/uk/unpacked at 5.30pm(GMT) on the 1st March and watch the Galaxy Unpacked 2015 live stream.