Bring the big game to your home in 4K
By Michael on 16th Oct, 2017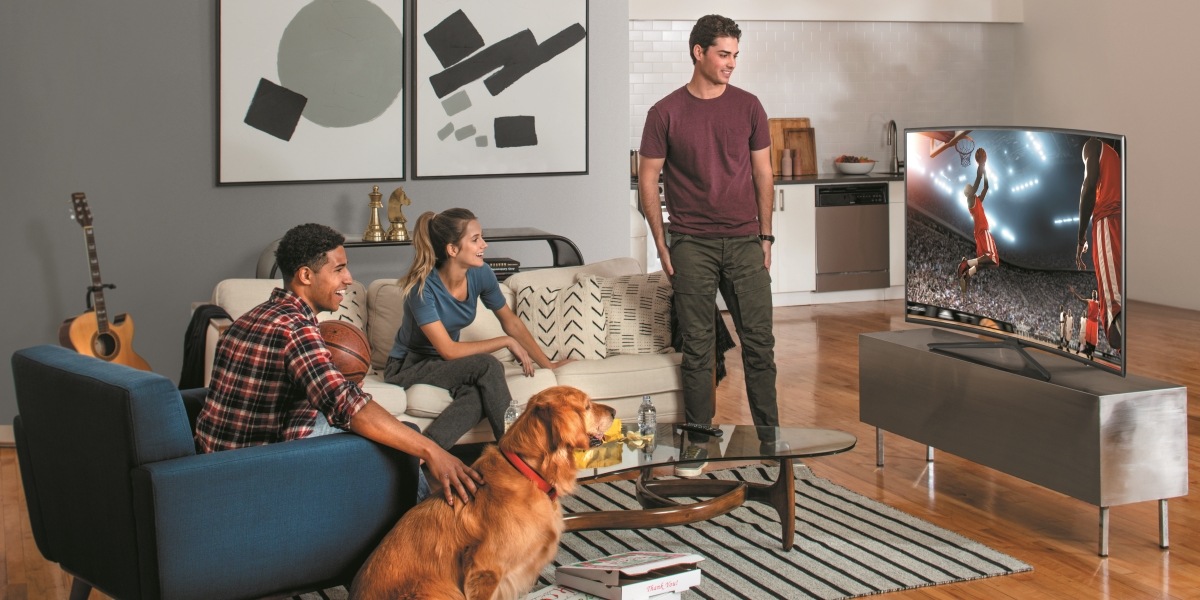 Getting your friends round to watch the big game? Then do it justice on a 4K UHD HDR TV – you'll feel like you're really there in the stadium.
Few things can match sport for sheer spectacle – so it's no surprise that we've been looking to refine that viewing experience ever since. Modern stadiums are theatres built to foster a tremendous atmosphere. And for fans at home, watching a match is better than ever too – beginning with the picture quality of the very best 4K UHD TVs.

These days, a whole host of sports broadcasters are creating their very own 4K UHD content, fully aware that there's simply no better way to watch the action. From the Winter Olympics and Football World Cup to events across the world, it's time to bring the best sport to your home in 4K.
See every detail
Packing four times as many pixels as a Full HD TV, 4K UHD TVs allow you to see more of the big game. This impressive image density means you can spot the finer details of every play. And you'll always have your eye on the ball thanks to the clarity of detail and supreme motion capabilities. While that panning panoramic shot of the arena will appear all the more striking when you can admire it in 4K UHD resolution. When you're watching on a Certified Ultra HD Premium TV, you know you're getting the best 4K UHD TV around, as its incredible quality has earned the seal of approval from the film and entertainment industry.

With the brilliant clarity of 4K UHD resolution, make sure you experience the true benefit delivered by Ultra HD certified TVs and look out for the logo to enjoy genuine 4K UHD colour and detail. You'll always see an exceptional picture – and thankfully not the pixels. Watching the match with friends has never looked better.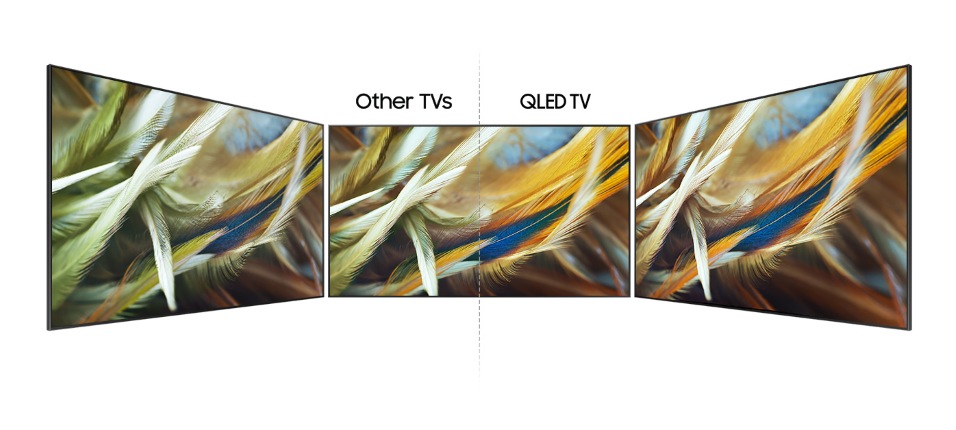 The bright stadium lights
Once you've seen the difference that greater HDR levels can make, you'll find yourself appreciating sport in a new light.

The truth is, not all HDR-compatible TVs are created equal. While movies and small screen series tend to be produced at 1,000 nits* of brightness, Samsung QLED TVs can reach up to double that figure – and the result is a contrast level that remains impeccable in a whole range of lighting conditions.

With incredible brightness comes beautifully vibrant colours too. From the flashiest kits to the greenest grass, 100% colour volume* gives a lifelike picture. You'll be able to look at your team's true colours the way they were meant to be seen.

A QLED TV's low light reflectivity ensures you won't be disturbed by external light sources such as an open window or the living room lamp, allowing you to focus on what's important. That also means that whether you're hosting the Sunday afternoon kickoff or an evening's entertainment, you'll still enjoy the same fantastic picture quality.

*Measured to DCI-P3 certified by VDE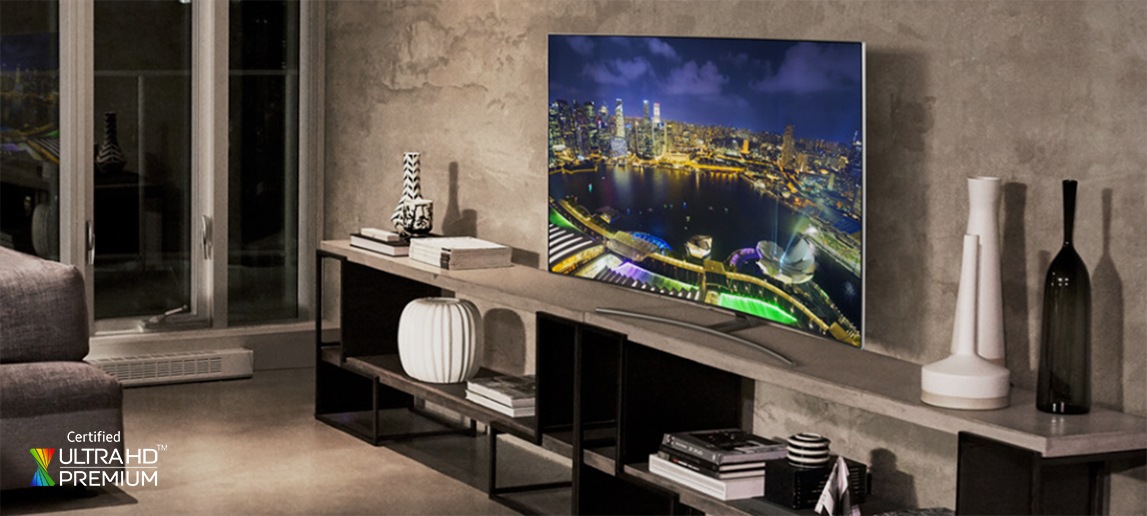 Be immersed in a curved screen
You can't be at every game. But when you're watching on a curved TV, you'll feel like you're right there in the stands.

The screen's wraparound effect adds real depth to its display, creating a more immersive experience that's closer to what we see in real life. The gently curved outer edges of the screen give you a wider field of view too – and a wider view of the whole game. There's no need to argue over the prime viewing spot, as the brightness and colours remain immaculate from every angle, making every seat the best in the house.

Following the natural curvature of our eyes, you'll be able to watch for longer without your eyes getting tired - so you can stay tuned for the entire game, even if it runs into extra time.
Hear every cheer
The crunch of a hard tackle, the whoosh as the ball ripples through the net, the roar of the crowd... a great atmosphere truly breeds great sport. So when you add a soundbar to the mix , you'll feel like you're there in the stands. Pairing perfectly engineered sound with stunning definition results in a lifelike viewing experience, right in your home.

*Nits is the standard industry measurement of brightness intensity.
Ready to host the next big game?
Browse our range of QLED TVs now.