Get the most out of gaming with a 4K UHD TV
By Michael on 31st Oct, 2017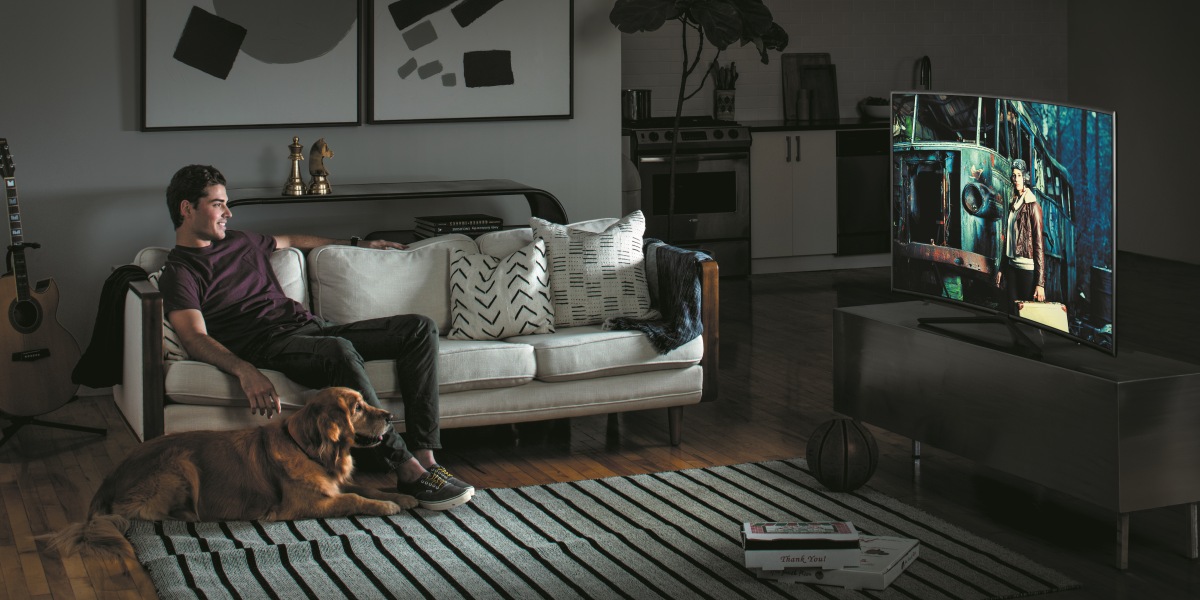 The latest games and consoles are not only 4K UHD compatible; they and their games are designed for 4K UHD and even HDR play. Brought to life on a 4K UHD HDR TV, you'll get a breathtakingly detailed experience that transports you to incredible new worlds.
We've come a long way from the pixelated sprites of the '80s. The latest games now regularly feature vast, explorable photorealistic environments that would not look out of place in a Hollywood film. These technological advances bring with them a huge number of 4K UHD games now available, allowing you to explore lots of new adventures in stunning definition. Of course, if you want to experience every detail exactly how the developers intended, you'll need a 4K UHD TV.
Sensational graphical definition
With four times as many pixels as a regular Full HD TV, you'll instantly be able to see the difference a 4K UHD TV  can make. And when pairing this stunning definition with low motion blur, you'll get crystal clear clarity at all times – even when you're speeding across the track in fast-paced racing games like Forza Motorsport 7 in 4K UHD HDR. In fact, there's only one problem with a 4K UHD TV when it comes to games: the detail and lifelike vision will mean there's no excuse for missing subtle clues and messages!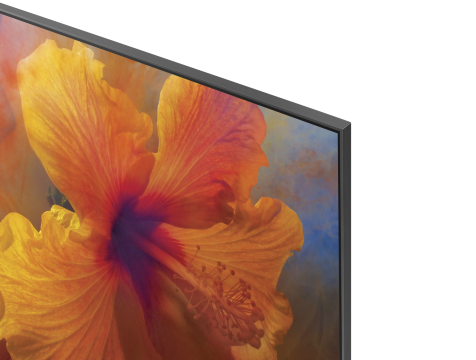 Lighting up the dark
Whether you're taking part in a dramatic rescue mission, engaging in frenetic combat or flying across the racetrack, you're sure to encounter some dimly lit scenes when playing your favourite games. But spotting hiding enemies in the dark or flying across a sunset is all the more thrilling when combined with the incredibly high brightness levels of a 4K UHD HDR TV. Take the latest Lara Croft game, Rise of the Tomb Raider. In 4K UHD resolution, the contrast will be exceptional – HDR 1500 brightness will light up nearly pitch-black caves and tunnels, and snow will shimmer like never before on screen. Your search of the legendary city of Kitezh will feel all the better for it.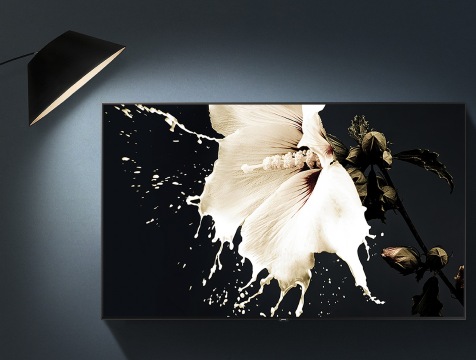 Incomparable colour
Games are full of memorable characters of all shapes and sizes, and they come to life in the stunning range of colours depicted on a TV with the highest HDR levels. With a brightness of up to 2,000 nits, the conventional spectrum on a QLED TV is hugely widened, allowing for 100% colour volume*. Ratchet & Clank is a great showcase for this expanded colour gamut, as it boasts a quality and style akin to a Pixar movie. As you help the eponymous pair attempt to solve the mystery of the missing planets, you'll see a brilliant range of colours that leap out of the screen.

*Measured to DCI-P3, certified by VDE
Fast responses with low input lag
Intense gaming demands fast responses. That's why Samsung 4K UHD HDR TVs have incredibly low input lag levels, allowing for better reactions and faster advances. You'll need all your reflexes when playing the delightfully retro and addictive Cuphead, but with every button press resulting in a finely synchronised action on the screen, you'll never feel the game or system are treating you unfairly. There's even a dynamic gaming setting to maximise your 4K UHD gaming experience, optimising the brightness, colour and motion levels.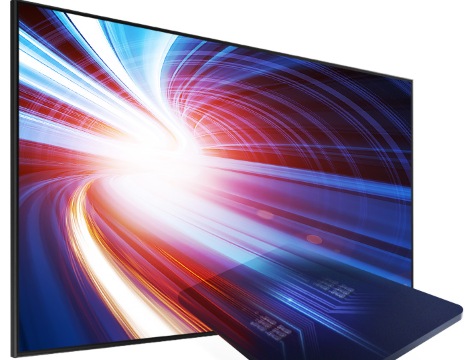 Be fully immersed with a curved screen
There's no better way to be truly immersed in a game than on a curved screen. Think about how the wraparound effect occupies more of your peripheral vision, and how the added depth at the centre puts you at the heart of the action. The wider viewing angles make hosting a multiplayer marathon the best it's ever been, with all players seeing perfect colour saturation and brightness wherever they're sitting. And a tip for hardcore gamers who tackle longer sessions – you can play for longer on a curved TV without your eyes getting tired. The arc of the TV has been designed to match the curvature of the eye, ensuring all areas of the screen are equidistant from your viewing position.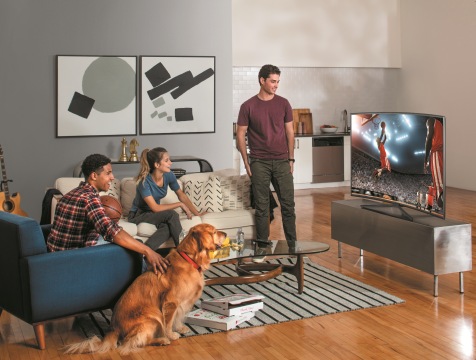 A modern way to game
You don't necessarily need a separate 4K UHD gaming monitor to play the newest releases – you can actually play PC games on your TV. Built-in Steam Link enables PC gamers to get a larger screen experience without compromising on quality. In fact, you'll get a much higher quality than you're used to on a conventional gaming monitor, as you'll get to experience the breathtaking visuals that 4K UHD HDR TVs offer.

Want to play something new but don't want to wait? No problem! Cloud gaming means you can simply stream some of the latest and greatest releases from the comfort of your home. Just add a controller, download the Gamefly app from the Smart Hub, and you can play from an ever growing catalogue of titles.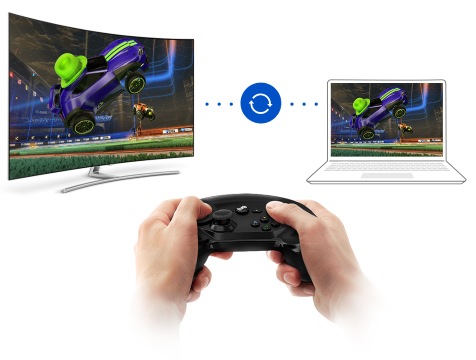 Family gaming
Gorgeous graphics on top quality screens aren't just for hardcore gamers. There are plenty of easy-to-play games readily available on the Smart Hub for the whole family. Genres include action, shooting, racing and puzzle – all of which are fully optimised for a 4K UHD HDR TV. Simple to play on a Smart remote, phone or chosen game pad, you can pick a style that suits you.
Do you want to get the most out of gaming?
Buy a QLED TV now for an exceptional gaming experience.