Getting WIRED in London at Pop-up Launch
By Alex on 11th Dec, 2012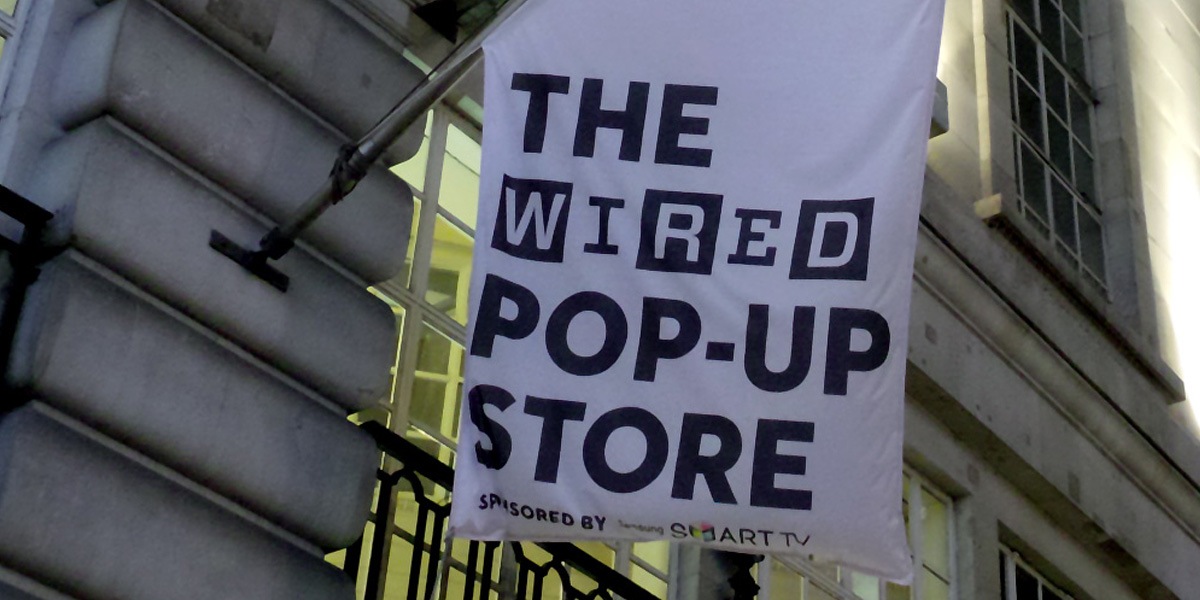 In November, Samsung and the technology mavens at WIRED Magazine brought the UK its first ever WIRED pop-up store. Held in Quadrant Arcade, near Regent Street in London, it explored the 'New Industrial Revolution' and gave a glimpse into 2013 and beyond. We attended the exclusive launch event to see what's in store.
The New Industrial Revolution
The store showcased what happens when creative thinking is brought to new technologies and how this shapes new manufacturing techniques, product customisation and smart business innovations. Now, more individuals and companies than ever before now have the ability to use technology to create and personalise the perfect product for each person. Making the latest technology more available to more people makes sure their needs are met more closely.
"People want and expect more from their technology now than ever before."
- Robert King
Robert King, Samsung Vice President of Consumer Electronics introduced the pop-up store and Samsung's partnership with WIRED. He said "We both work toward the same overriding principle, namely making cutting-edge and innovative technology something that everyone can experience". He added "People want and expect more from their technology now than ever before."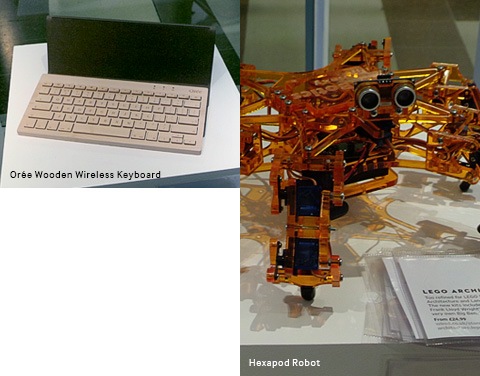 The pop-up store also showed how cutting-edge technology can bring about innovation in art and culture.

A pioneering digital art gallery from s[edition] app exhibited stunning limited-edition digital artworks from world-renowned artists such as Damien Hirst, Shepard Fairey and Tracey Emin. What's more, all of the artwork on show can be bought and collected using the groundbreaking s[edition] app for smartphones, tablets and Smart TVs, which is the first of its kind.

"The new app from s[edition] offers contemporary art lovers the opportunity to enjoy art from some of the world's leading artists at affordable prices" said s[edition] CEO Robert Norton. He added "It's an easy way to collect contemporary art that can be enjoyed on screens at home and on the move". To show how the artworks can be enjoyed to their fullest in your living room, they were displayed at the gallery on new Samsung 75" ES9000 Smart TVs .
"Cutting edge technology can bring about innovation in art and culture."

- Robert King
Along with this year's WIRED 2012 conference, the WIRED pop-up store provided a unique opportunity for the British public to delve into the very forefront of today's technological innovation.

It is clear that the New Industrial Revolution brings with it an exciting new wave of ideas, products, technology and change, whether they are from smaller niche companies or worldwide electronics pioneers.

Thanks to WIRED magazine, we can all stay informed of these new developments and sometimes even get the chance to experience them for ourselves – seeing the future before it happens.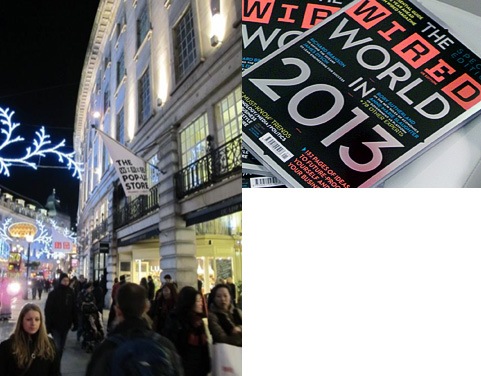 Want to learn more about Samsung Smart TVs?
If you're impressed by the Samsung ES9000 Smart TV, you'll love the 40" ES8000. It offers the same advanced and intuitive functionality that will change your home entertainment forever.