More than a TV
By Michael on 3rd Nov, 2017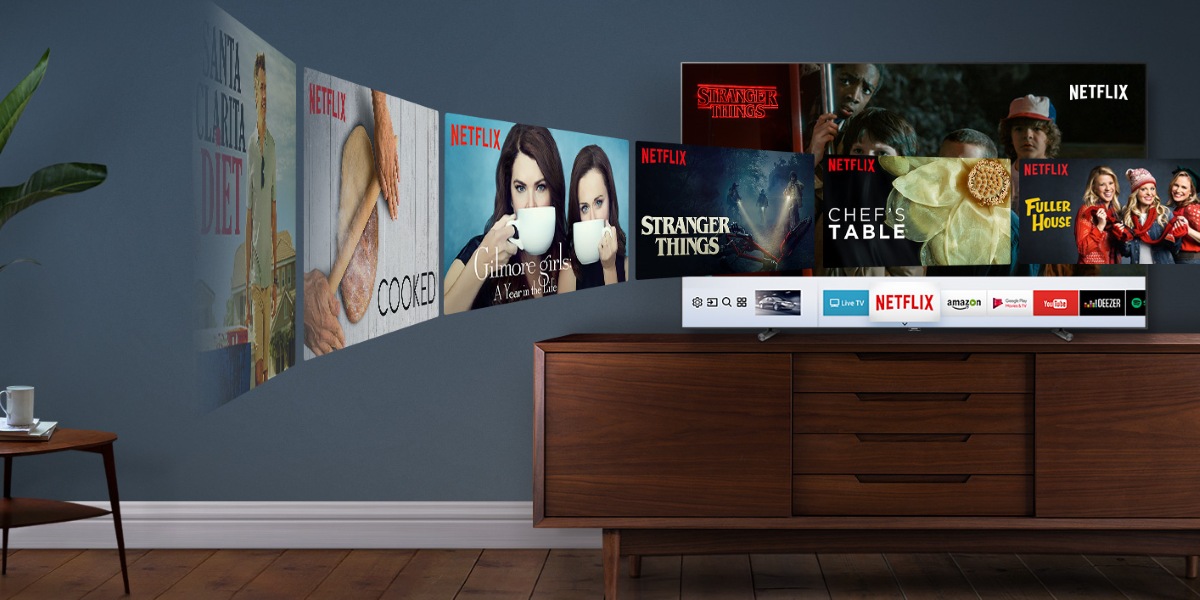 A Smart TV is more than just a TV. It's a full entertainment hub, granting you access to a wealth of brilliant content. Sit back, relax, and get the most out of your Smart TV.
Not long ago, TVs were solely used to tune into terrestrial programming at set times, but much has changed. Today, our Smart TVs are a window to a whole host of entertainment, allowing you to do everything from browsing the internet to viewing the newest games and movies. And when it's on a 4K UHD HDR TV, you can do it all in stunning definition.
Your soundsystem
Your TV can be the life and soul of the party by providing the tunes. Download Spotify and Deezer apps to make it easy to browse by artist and genre, or to pick from preselected playlists so that you can focus on getting the party started. And your favourite artists' album artwork will look great in 4K UHD resolution.
Your gym
Ever dreaded having to trudge all the way to the gym? Now, you can work out from the comfort of your own home. Apps such as YouTube open up a huge library of online workout videos, from yoga to dance. Watching on a large screen helps you to follow an instructor's every move, while lifelike 4K UHD is sure to get you into the zone.
Your games console
You don't need a console to play the latest games. You can access some of the best recent titles online from cloud gaming apps such as GameFly in a matter of seconds, and you can play your PC games in far better quality when using a Steam Link connection. There are also plenty of games on Smart Hub for the more casual gamers, which you can play using a Smart remote, phone or game pad.
Your kids' entertainment
Whether you want to engage their brains or get them settled for the night, there are lots of ways to entertain the little ones on a Samsung Smart TV . Built-in games are easy to play and provide fun for all the family, dedicated categories on Netflix means your children will be spoilt for choice, and kid-friendly apps like Ketchup and YouTube Kids let them browse for themselves without worry.
Your movie library
Your shelves don't need to be piled high with DVDs when you've got a Smart TV, which has a world of on-demand content. There's always something new to watch with Now TV, Amazon Video and catch-up services.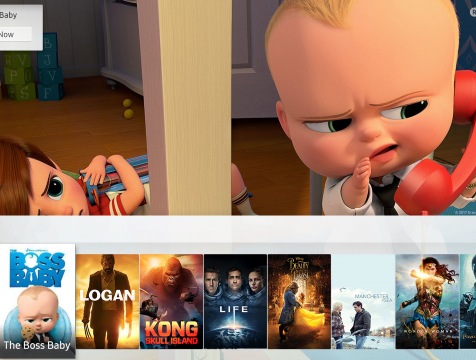 Your photo album
There's a new way to relive all your treasured holiday memories. With Smart View, all you need to do is sit, relax and play your photo reel and videos on the screen to share experiences with your friends and family.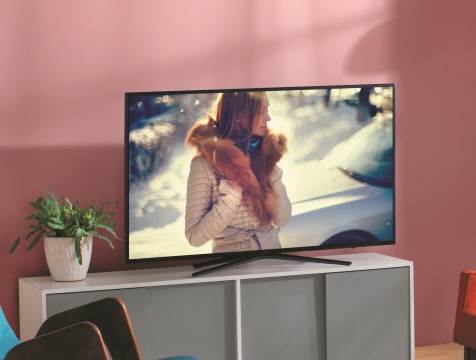 Your browser
No need to crowd round a small screen when you're trying to browse the internet with family or friends. You can display everything on the big screen for everyone to see, whether that's viewing your friends' latest social media updates in stunning definition using the Facebook and Twitter apps or following a news story in crystal clear quality using the news information apps.
Your style
A QLED TV looks and acts the part. You can hide unsightly wires thanks to the near-invisible cable, and even the TV's back looks sleek with a beautifully clean design. A bezel-less TV looks slick on any wall, and there are numerous stands to choose from if you prefer to keep your TV standing.
Want to get all of this out of your TV?
Take a look at our range of QLED TVs now.