A Galaxy of Remote Possibilities
By Matt on 23rd Jul, 2012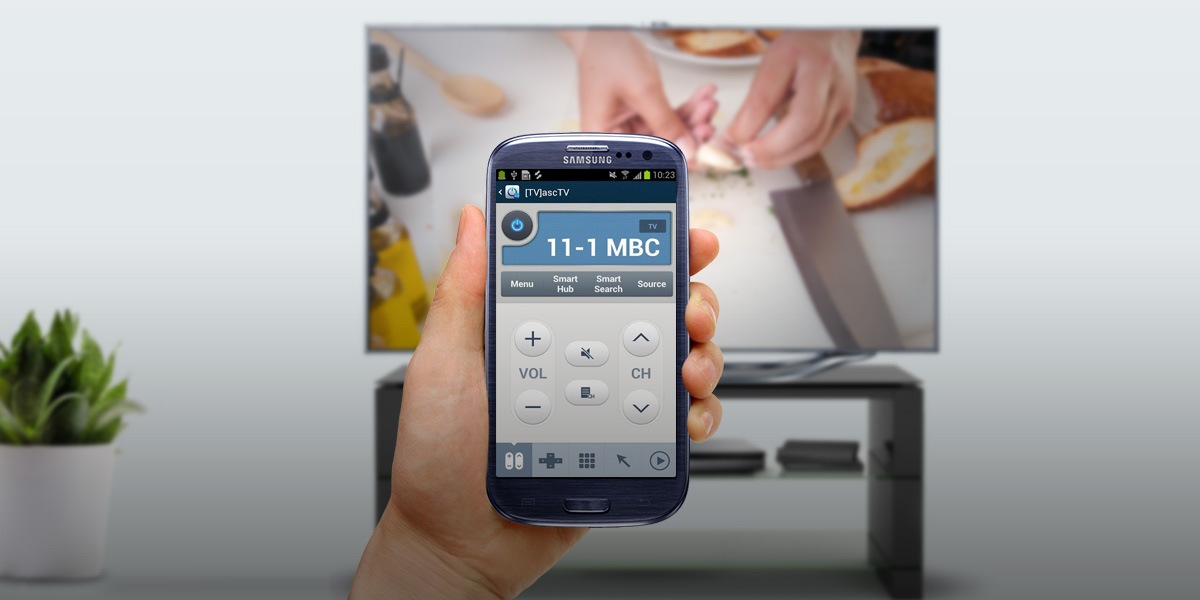 Does your home contain a small arsenal of devices? With the Samsung TV AllShare Control app, you can not only reduce the number of remotes you need but also take greater control, and not just for your home entertainment system. Discover how your Galaxy devices can simplify your daily life.
Streamline your Life with the AllShare Control App
Consolidating your remote devices is now a reality using either your Galaxy smartphone or Galaxy Tab; and it isn't just for your television either. Thanks to the AllShare Control app, you can control your Samsung TV, Samsung Air Conditioners and PC easily when connected to the same wireless router.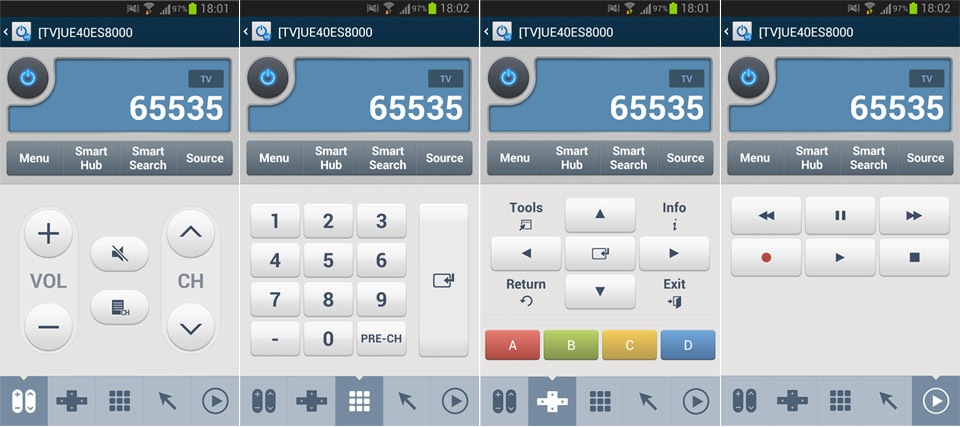 A New TV Experience
The Samsung AllShare Control app enables you to control certain Wi-Fi enabled Samsung TV models using your Samsung Galaxy device. This means you can control all of your TV's settings, such as ON/OFF function, channel navigation and volume control from the same Samsung device you already know and love.

The four-way directional pad makes it a breeze to easily navigate your apps, and the on-screen standard (QWERTY) keyboard allows you to input all of the necessary information for your TV's functions, controls and other Samsung Apps—right on the big screen.

All your TV Apps in One Place
What's more, the app gives you far greater control and functionality when using other TV apps as well. Stream movies instantly with the LOVEFiLM app and control your home entertainment settings for optimal viewing. Or surf through videos and content on Vimeo™ and YouTube™. Whatever you're in the mood for, you're in total control.
Your Other Devices
Samsung PCs: take control of the mouse, keyboard, quick launch, remote for Windows Media Player, remote for PowerPoint, and remote for windows size.

Samsung Air Conditioners: enjoy access to basic controls and status display.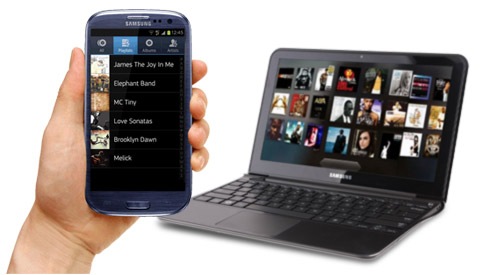 Before you get started, be sure to check if this app will work with your particular Samsung products. All of Samsung's 2013 TV models are compatible with the AllShare Control app, while PCs with Windows OS and select air conditioning units are also compatible. For a complete list, please check the app's Android Market detail page.

Simple Set-up Makes it Easy to Get Connected

Best of all, you don't need a degree in computer science to get started. Here are the basic steps you need to set up the Samsung AllShare Control app.

1. To begin, go to "Setup" on your Samsung TV's Menu and look for "Wireless Remote Control". (If you don't see this menu option, then it is likely that your TV is not compatible with this remote function.)

2. Then, simply connect your TV's LAN port to your wireless router using a standard Cat-5 cable. Or instead of using a wireless router, another option is to connect the Samsung Wireless LAN Adapter to your TV's USB port.

3. Finally, make sure your phone line is connected to the wireless router.

That's all there is to it. Now you're ready to sit back, relax and enjoy the show.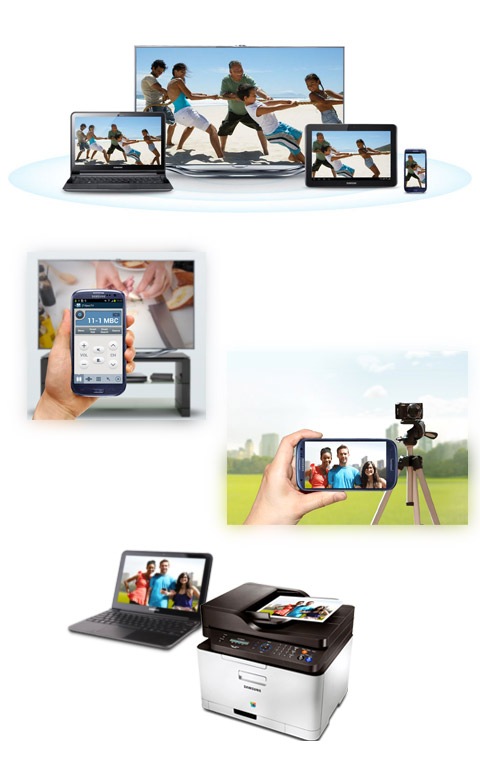 Smart Shopping Tips
If you're in the market for a new TV, it is important that you ask the sales representative if the model is designed for wireless remote capability. They can also help you determine if you have all of the proper cables to get you up and running in a flash.
Enjoy the Benefits of Remote Technology for Free
Best of all, you can enjoy all of the many features of the AllShare Control app for the low, low price of absolutely free. To download, simply go to the Android™ Market and follow the easy instructions.
Ready to start using the AllShare Control app?
Simply visit Samsung Apps and download a new and smarter way of living.