How to record audio on the Samsung phone voice recorder app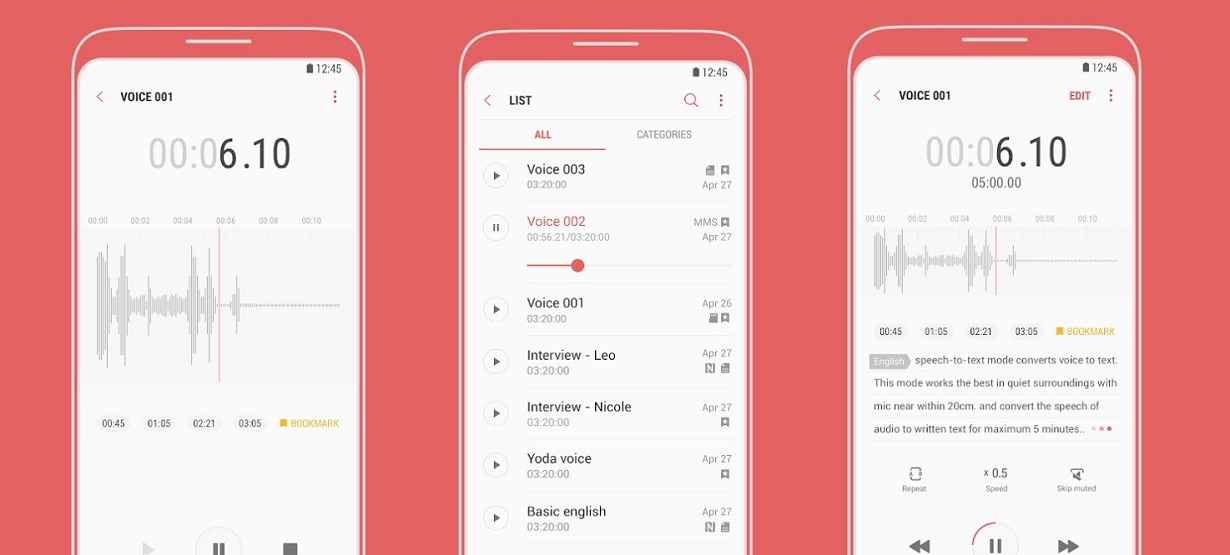 The Samsung Voice Recorder app is designed to provide simple and effective recordings with a high quality sound. Use the recorder to save voice memos, interviews and convert up to 10 minutes of speech to text, helping to make your life easier.
If you're experiencing unusual behaviour on Samsung mobiles, tablets or wearables, you can send us an error report or ask us a question in the Samsung Members app.
This allows us to take a closer look at what is happening. The data is anonymised and only held for the duration of the investigation. Find out more about sending an error report through the Samsung Members app.
Please answer all questions.