What are the accessibility settings and how do I use them?
PLEASE NOTE: that depending on your mobile device and operating system, some of the features below may not be available.
Accessibility settings on your mobile device help with reading the screen aloud, adjusting the font size or style, colour adjustment or Speech-to-text, amongst others.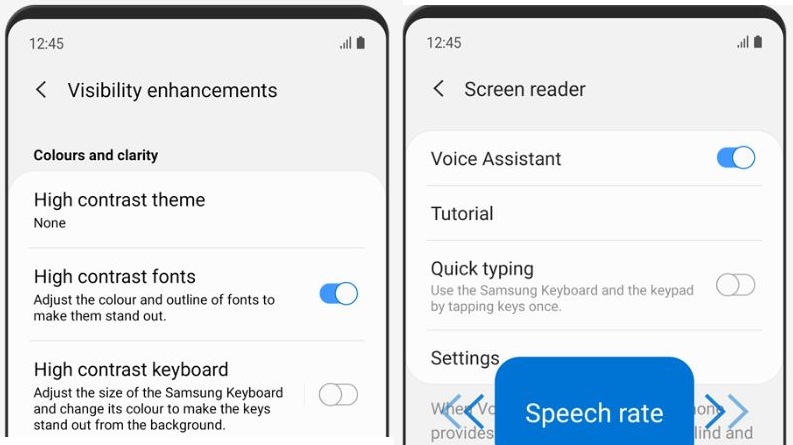 The Visibility enhancements allows you to change the font size and style, contrast and colour to meet your needs.
Hearing or Audio enhancements
The Hearing or Audio enhancements adjusts the audio to your hearing or lets you use alternatives like text.
Interaction and dexterity
The interaction and dexterity settings allow you to enhance or replace touch interactions and other controls.
Voice and controls or Screen reader
The Voice and controls, or Screen reader functions, give you audio guidance and special controls to help you navigate without needing to see the screen.
Easy mode is a simple home screen layout with bigger on-screen items. Any customisations you have made to the Home screen will be discarded, and the screen zoom will be set to the maximum.
Enable or disable Easy mode
To enable or disable the Easy mode feature, you will need to:
1
From the home screen, choose Apps or swipe up to access your apps
2
Tap Settings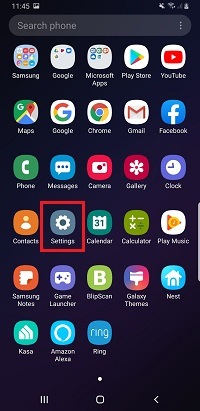 4
Tap Display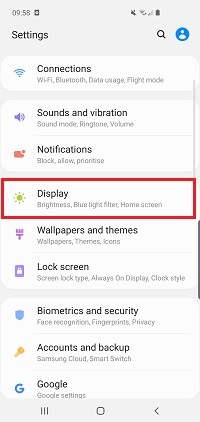 5
Tap Easy mode (you may need to scroll down for this)
6
Select Easy mode, then tap Apply to enable easy mode
To disable this feature, you will need to tap Standard mode, then Apply.
One-handed mode allows you to adjust the display size and layout to take up a smaller portion of the display making it easier to use one-handed.
Enable or disable One-handed mode
To enable or disable One-handed mode, you will need to:
1
From the home screen, choose Apps or swipe up to access your apps
2
Tap Settings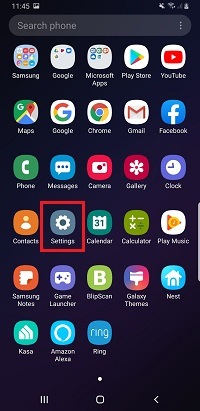 3
Tap Advanced features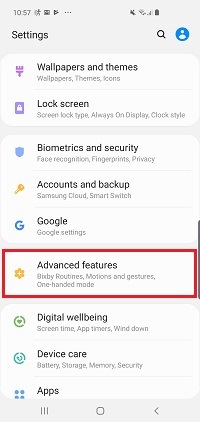 4
Tap Motions and gestures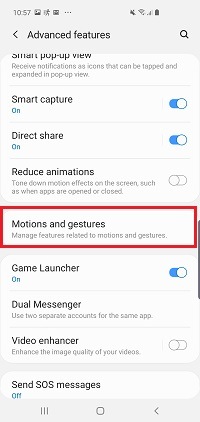 5
Tap One-handed mode
6
Use the toggle to enable or disable One-handed mode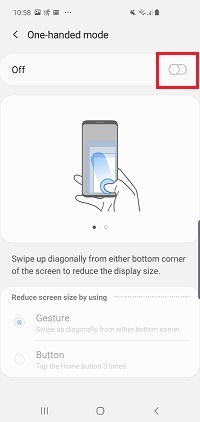 7
Select the method you would like to use to activate One-handed mode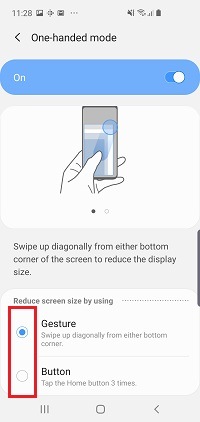 Using One-handed mode
Whenever you wish to change to one-handed mode, either swipe upwards from the corner of the screen or press the home button three times in rapid succession as per the preference you set.
Use the smaller screen in the same way you would usually e.g. tap to open apps or swipe to the side to access additional screens.
To finish using one-handed mode, simply tap anywhere in the grey area outside of the smaller screen and it will return to normal.
If you're experiencing unusual behaviour on Samsung mobiles, tablets or wearables, you can send us an error report or ask us a question in the Samsung Members app.
This allows us to a closer look at what is happening. The data is anonymised and only held for the duration of the investigation. Find out more about sending an error report through the Samsung Members app.
Not finding what you're looking for? We're here to help.
Online
There are a number of different ways of contacting us via Live Chat, Email, Twitter, Facebook Messenger and more.


LEARN MORE >
Contact Us