DVD Recorder: How do I control my TV with the remote control of my Samsung DVD recorder?
If you would like to determine whether your television is compatible follow the instructions below.
Switch your television on.

Point the remote control towards the television.

Press and hold the TV Standby / On button and enter the two-figure code corresponding to the brand of your television, by pressing the appropriate number buttons.
If there is more than one code listed for your TV, enter one at a time to determine which code works. Changing the batteries in the remote control will require you to re-program the code again.
IMPORTANT: Samsung does not guarantee compatibility with other manufacturers' products.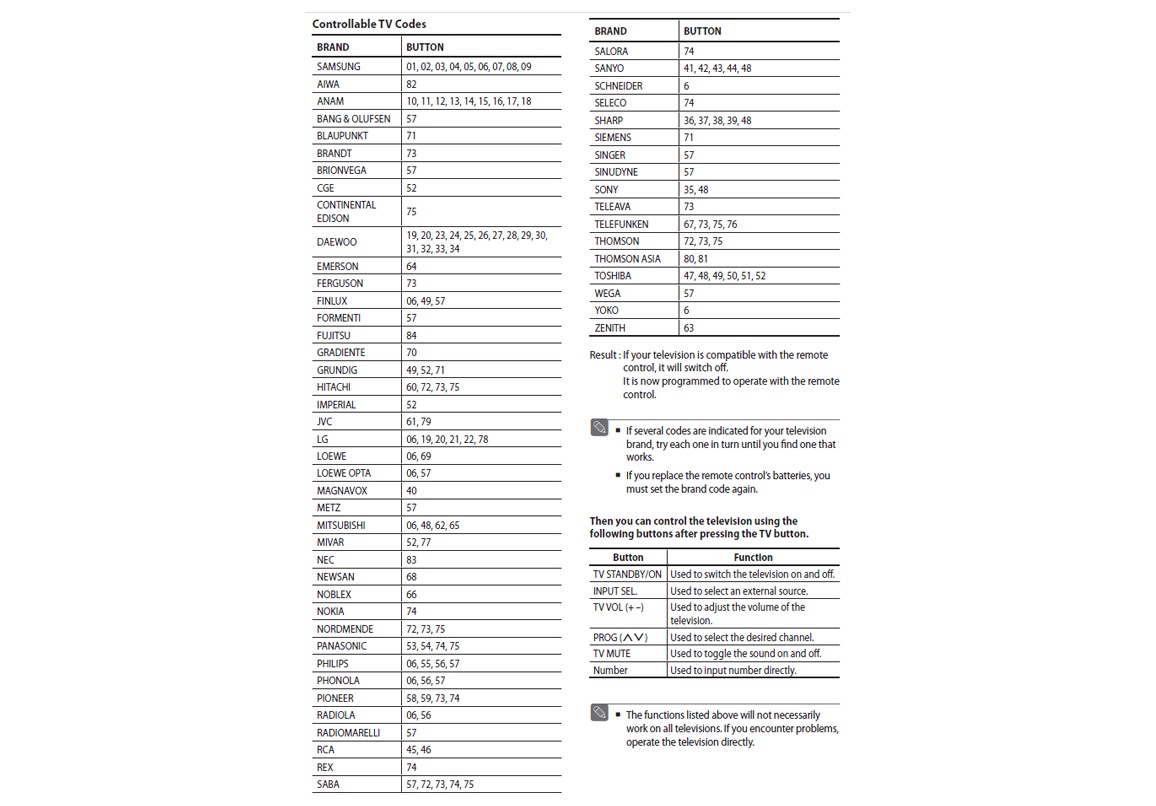 NOTE: Samsung televisions are compatible with your Samsung DVD recorder remote control by default.
You can find the controllable TV codes in the manual of the DVD recorder. The user manual can be downloaded from the Downloads section on the Samsung UK website. You can easily get there by following the guidelines below.


Click on Support on the global navigation bar on the Samsung UK website.
Choose your product type, subtype and model number, and click Select.
Under Downloads choose the Manual that you require.