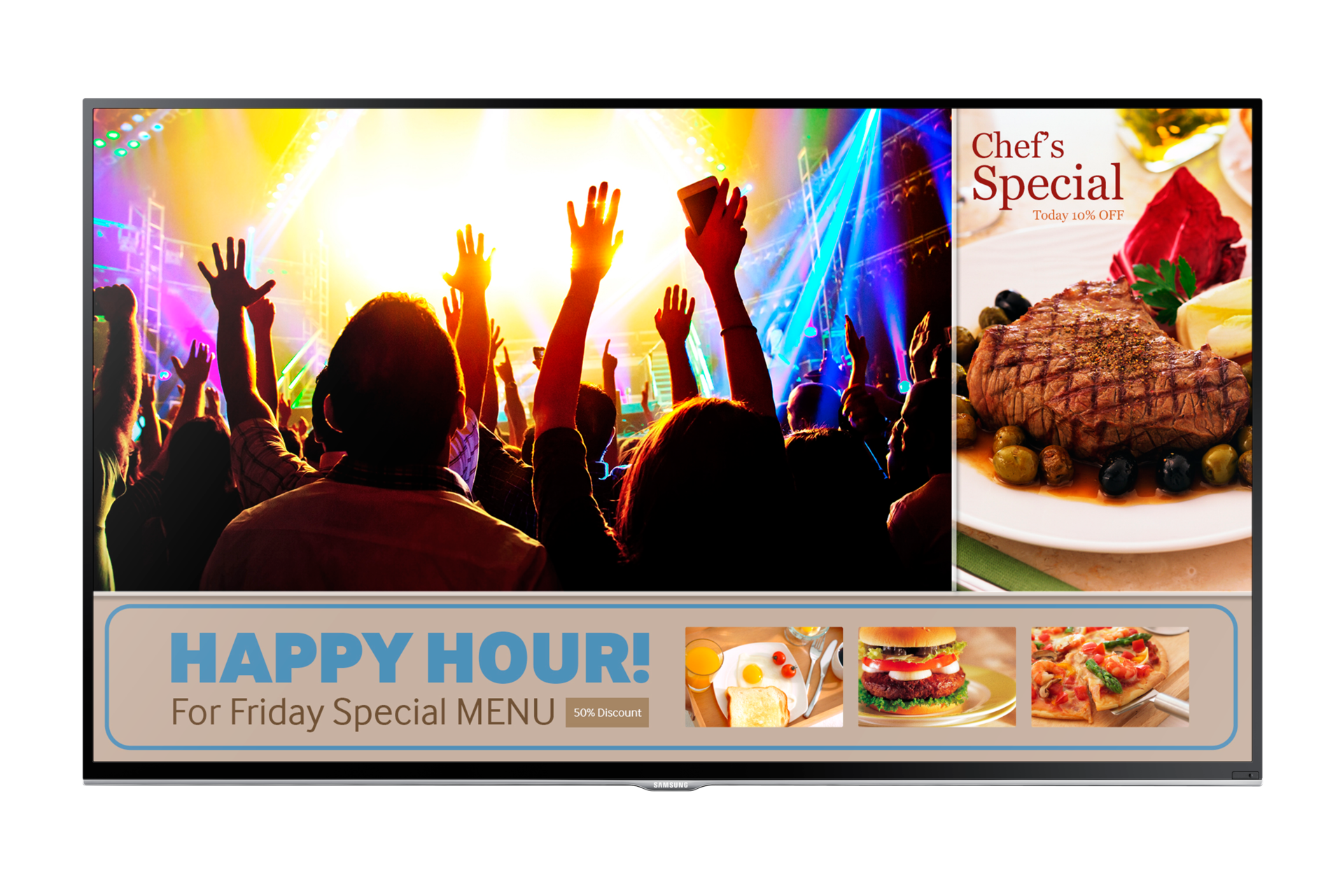 48" Smart Full HD 60Hz LED BLU Digital Signage TV
LH48RMDPLGU/EN
BUNDLE
Sorry! This product is no longer available
Smart TV
A reliable and durable display that keeps up with your business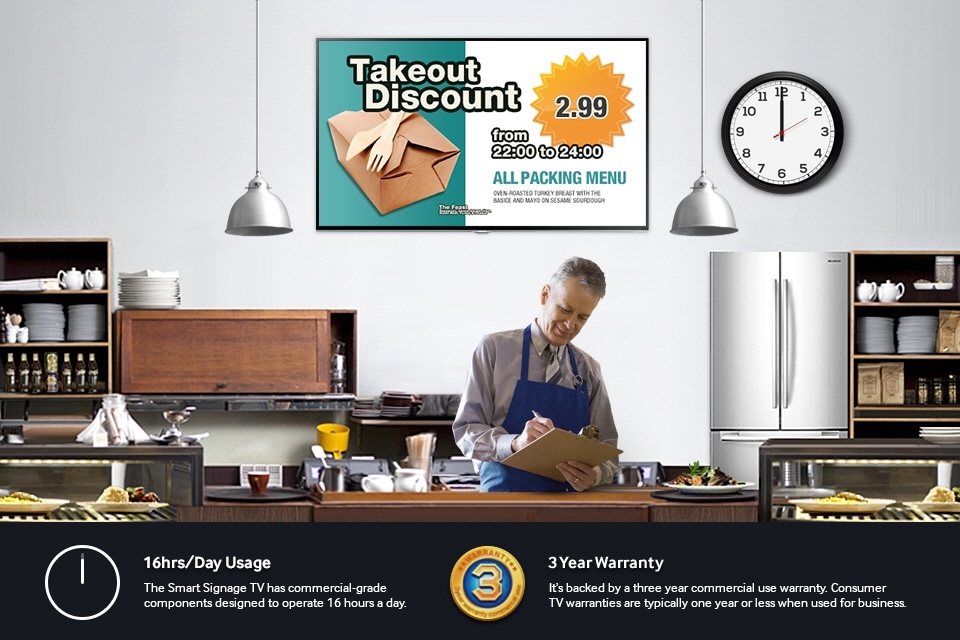 SMART Signage TV combines Samsung's world-class picture quality with commercial-grade technologies for dependable and continuous usage. More durable than conventional household TVs, which are designed to operate only 8 hours a day, SMART Signage TV displays can run up to 16 hours per day, even in harsh conditions like high temperatures or high humidity. And, this reliability is backed by a 3-year warranty that far outlasts typical consumer TV warranties that extend less than a year when used commercially.
Your content, your way without any hassle
Think it's hard to create and present professional-looking content? Think again. SMART Signage TV provides easy-to-use tools for simple content creation, editing, scheduling and deployment. The solution offers over 150 templates – one of the largest collections available --to give you greater flexibility in designing your content. With Samsung's easy content management solution, MagicInfo Express, you can easily create content with your PC. Plus, unlike other TV products that require you to plug in a separate Wi-Fi dongle, SMART Signage TV has an embedded Wi-Fi solution for hassle-free connectivity. Simply upload your mobile content directly to Signage TV, and then instantly play the uploaded content on the TV screen. With SMART Signage TV, you can even conveniently and instantly edit content from your mobile device screen.
Easy setup with everything you need in one box
SMART Signage TV's simple installation steps will have your display up and running in a snap. All the components you need to install and use the solution, including a mini wall mount and stand, are conveniently packaged in a single box. And, SMART Signage TV offers portrait-mode installation so you can design your business messaging to suit your unique needs.
A perfect combination of TV and digital signage to boost your business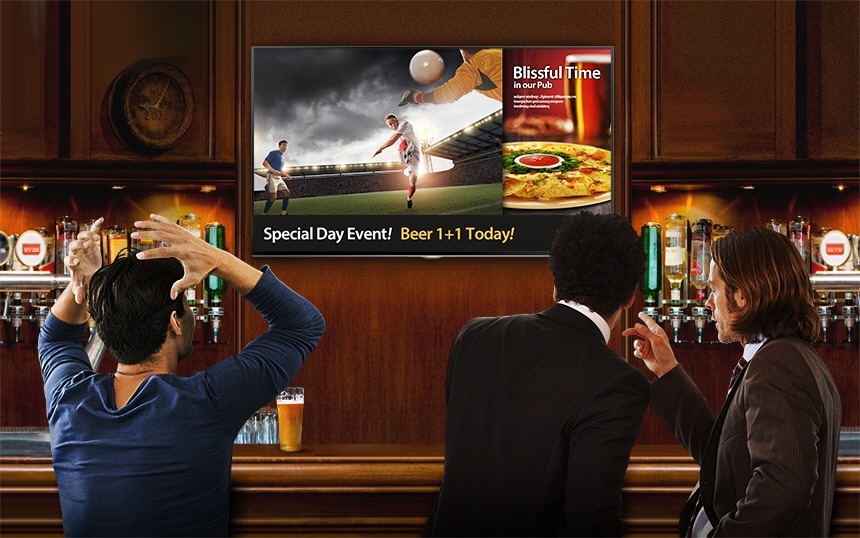 Increase sales by enhancing the customers' in-store experience with amusing and entertaining content displayed through live channels. With improved traffic and customer attention to displayed content, SMART Signage TV delivers your business information more effectively and ultimately boosts revenue. Plus, the solution's ample flash memory provides high content playing performance to dazzle your viewers.
User manual & Downloads
Live Chat
How It Stacks Up
*Terms and conditions apply.
Certain features with the Smart Hub may not be available without expressed consent regarding the collection and use of personal information. Content available through Smart Hub may vary among product categories, models and territories. Certain applications must be purchased and may not be available in all regions.