Texting
Reading or replying to messages, you're in control.
Step 1a: Reading messages
When you get a text message, rotate your bezel to the notification.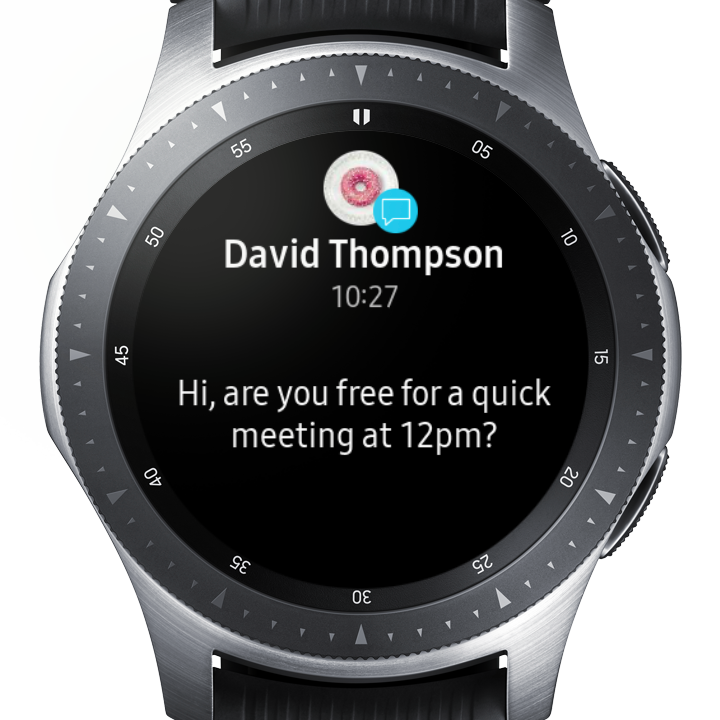 Step 1b: View full message
Tap on it to view the full message.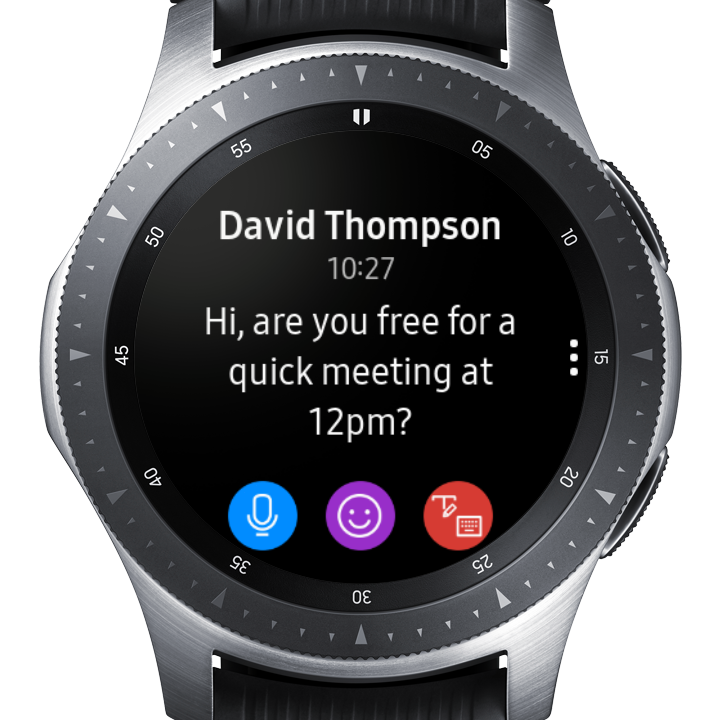 Step 2: Choosing your reply
To instantly reply, simply rotate the bezel and choose the way you want to respond.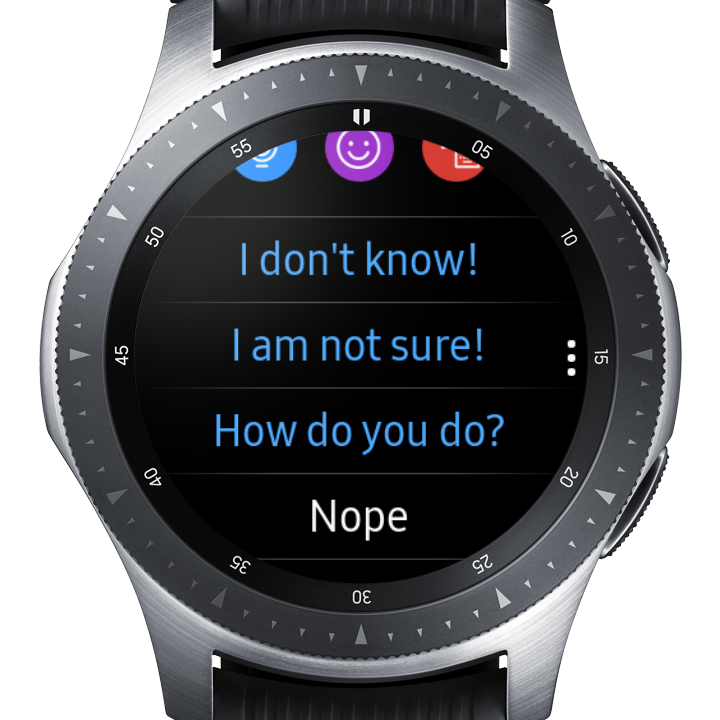 Step 3: Reply options
Select the mic to add a voice response, choose an emoji or text to type out your reply.
Step 4: Send
Once your response is ready just tap Send .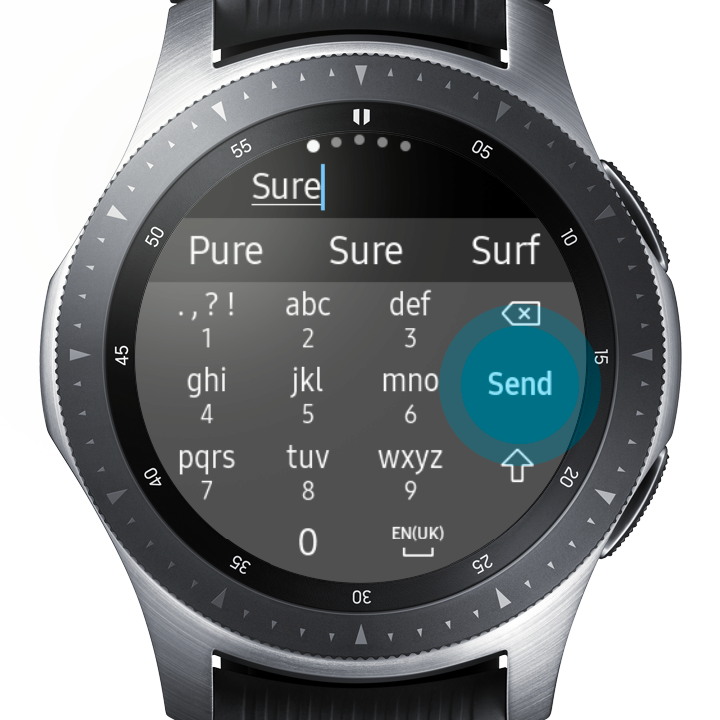 Step 5: Message sent
Your watch will notify you once the message has been sent.