Privacy
Privacy
Protecting consumers'
personal data
is our top priority
Protecting consumers' personal data is our top priority
To protect consumers' data, we introduced Samsung Data Protection Guidelines. These guidelines follow local policies that reflect relevant laws and regulations of each country. We provide training to our employees on the following: Data Protection Handbook, Privacy Policy on Data Sharing with Third Parties, and other personal data protection guidelines. We recognize the importance of personal data protection practices, policies, and regulations and apply them to our practices.
Choice
Samsung Electronics respects the users' right to make choices on the use of their personal data. Therefore, we let users decide how their data is handled when using our products and services.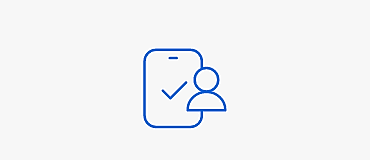 Transparency
Personal data is used to provide a more customized experience for consumers when they use Samsung Electronics' diverse products and services lines.
Security
Personal data stored on a user's mobile phone, Smart TV, or any other product and service is protected by strong data encryption. For instance, we designed and applied fingerprint and face recognition technology to secure access to a user's mobile device.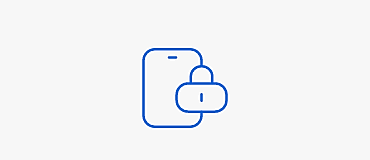 Our approach to personal data protection
01

Sensing

Monitor personal data
protection global
trends by
analyzing related laws and
regulations and by joining
international
associations1)

02

Policies set up
and training

Set up personal data protection
policies,
personal data
processing outsourcing
guidelines, and a data breach
response
process while
providing training to
employees


03

Programs
operation

Operate personal data
protection
programs by
business divisions and
regions

04

Audits and
improvements

Conduct audits on the
implementation
of personal
data protection policies and
operations
Guide action items
for improvement
based on the
findings
1) Samsung Electronics joined the International
Association of Privacy Professionals (IAPP) in 2015
Global privacy office
Establishes strategies, policies, and relevant processes to protect.
personal data
Provides legal advice and support on issues related to personal data
Examines and takes measures to prevent security Issues related to our
products and services
Provides employee trainings to raise awareness
Privacy offices in business divisions
Conducts audit on personal data protection and provides training to
business divisions
Promptly responds to issues
Privacy offices in regional offices
Conducts audit on personal data protection and provides training to
the
headquarters of the regions
Promptly responds to issues
Privacy steering committee
Makes decisions on important policies and protection measures
associated with personal data protection
Shares agenda set by each products and business divisions and discusses solutions
Privacy Legal Management System (PLMS)
Our Privacy Legal Management System (PLMS) allows us to track our compliance against regulations regarding personal data. PLMS helps us examine the security risk of personal data protection at each stage of the products' and services' life-cycles. From planning to development, operation, to discontinuation, PLMS works in conjunction with our Product R&D and Product Life-Cycle Management System to help us mitigate security risks related to personal data. In addition, we regularly provide updates and reference materials so that employees can stay up to date with the latest trends in personal data protection.

Training
All of our employees, including our executives, are required to complete annual training on personal data protection. We also provide more advanced training for employees that interact with personal data as part of their primary job responsibility.
Samsung Privacy Portal
We respect our customers' right to make choices
on the use of their personal information.

In 2019, we launched Samsung Privacy Portal, a dedicated website that gives a comprehensive overview of how we manage personal data. On this site, customers can check the status of devices and services linked to their Samsung account, and view our latest privacy policy.