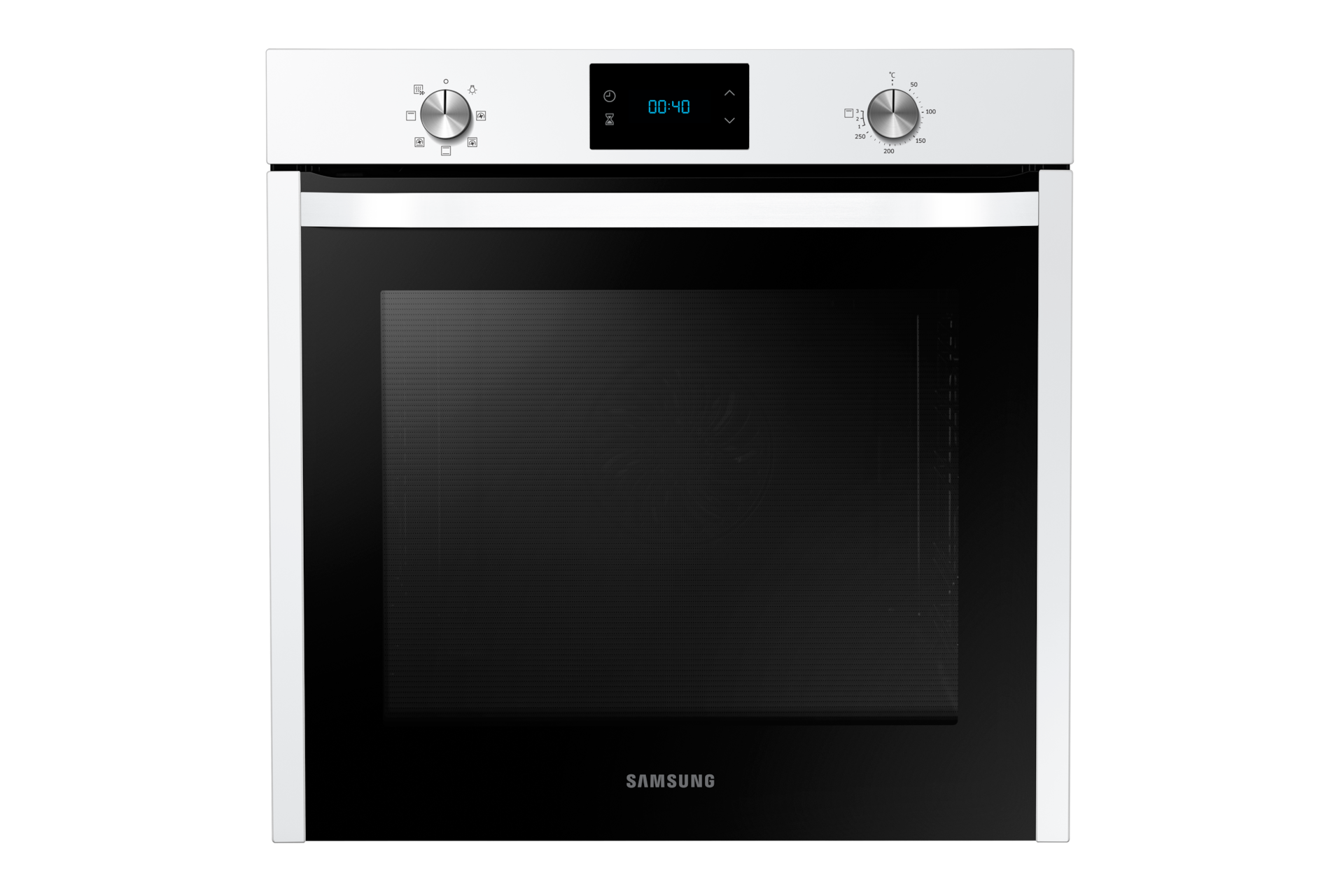 Electric Oven with Catalytic Cleaning, 75L
NV75J3140BW/EU
BUNDLE
Sorry! This product is no longer available
A
Energy Efficiency Class
595 x 595 x 566 mm
Outside (WxHxD)
Rapid preheating to start cooking faster
A Fast Preheating mode means you don't need to wait a long time for the oven to preheat. It can heat the cavity to the desired temperature in just a few minutes, and also uses less energy.
Silent Soft Closing Door
The Soft Closing Door smoothly and gently opens and closes with minimal noise. The door's hinge helps it to slowly come to a stop safely, giving you complete peace of mind.
Energy efficient
While most large capacity ovens typically result in greater energy use, the Oven was designed to provide exceptional A+ rated energy efficiency.
Always clean oven
Imagine an oven that cleans itself while it's working. With Catalytic Cleaning, the food remnant tray collects grease and residue and chemically dissolves them, so your oven is always clean.
Effective protection from power surges
The Over Voltage Protection function prevents any electrical damage or shorting that can be caused by unstable voltages. It senses when the voltage has increased too much and will automatically cut the power supply.
75 L

Usable Capacity

A

Energy Efficiency Class

1800 W

Convection

595 x 595 x 566 mm

Outside (WxHxD)