10 things to look for when buying a TV
By Michael on 20th Nov, 2017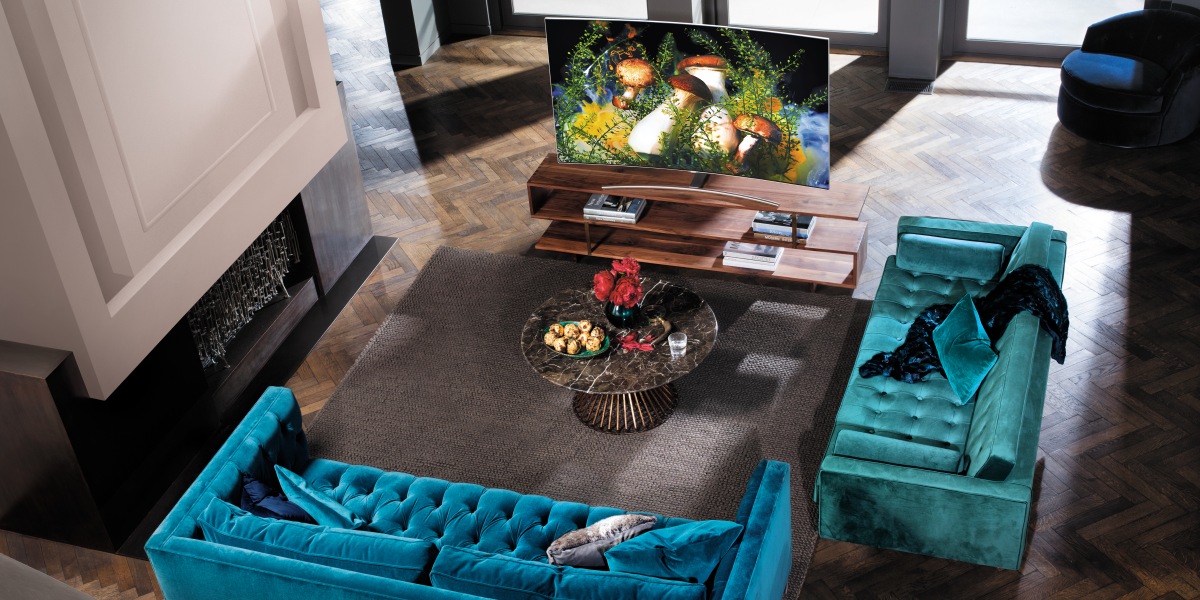 There's a lot to consider when buying a new TV. To ensure you get exactly what you're looking for, we've put together this guide detailing 10 key factors in the TV buying process.
Deciding what TV to buy can appear a daunting decision – at least at first. The TV screen size is just one of a number of things to consider; new breakthroughs in TV technology mean you'll need to think about curved screens, 4K UHD TVs, Smart services and more. Take a look at our TV buying guide and consider these 10 questions when you're buying a new TV.
What is the right TV size for me?
Make sure the TV you buy is the right size for your home. The best way to judge this is based on how far away from the TV you sit, which is usually between one and three metres. As a guide, if your TV is 1.6m away, it's recommended that you watch TV on a 40" screen. The further away you get, the larger the screen should be; if you're 2.3m away, you should look to buy a 55" screen, for example. Those with enough space to put the sofa at 3.2m away from the TV should purchase a 75" screen – big enough to see every detail in stunning definition. Suggesting viewing distances are only a guide and there are many other factors you should also consider.

If you're set on a larger screen but don't have the space, look out for an almost bezel-less TV. Without a bulky frame getting in the way, you can increase the screen size without increasing the dimensions, allowing you to make the best use of the space available.

If you do have the space for a larger TV, it's important that the picture quality doesn't suffer as a result. Even with the image spread across a larger space, you want to make sure the display remains crystal clear, and Samsung 4K UHD certified TVs offer a great solution. Four times as many pixels are packed into their 4K resolution screens than you'll find in Full HD, adding more detail and clarity. And the pixels in this technology are so small, you won't be able to pick them out – even when you're close to the screen.

Are you choosing a luxury TV for a dedicated movie room? If so, make the most of your space and pick a TV screen size that makes you feel like you're right there in the cinema. QLED TVs can reach up to 88 inches – so no matter how many friends you have over for movie night, everyone will get the ultimate viewing experience.

Lastly, consider how you're positioning your TV in the room. Mounting it on the wall removes the limitations of the physical cabinet, giving you much more freedom. It also pushes the screen slightly further away, meaning you can allow for a bigger size and still get that perfect viewing distance.
Does the TV meet industry certifications?
There are lots of TVs out there – but to make sure you're getting one of the best, look out for key certifications that define its quality. The first of these is the Ultra HD Certified logo, which indicates that you're getting a true 4K Ultra High Definition experience. Better still is the Ultra HD Premium badge, which means you're getting one of the highest quality 4K TVs available as agreed by a board of industry and entertainment experts. Featuring greater colour, 4K resolution, HDR (High Dynamic Range) and high motion capabilities, these TVs are the gold standard of today's television industry.

You should also look for signs of the latest breakthrough technology. HDR1500 certification means an impressively high brightness level of 1,500 nits*. As standard non-HDR televisions reach around 400 nits of brightness, you can be sure you'll notice the difference in picture quality.

Another of these certifications is VDE 100% Colour Volume, which is an achievement acknowledged by world-class testing and certification association Verband Deutscher Elektrotechniker. Only achieved by the QLED TV, this means a brilliantly wide colour spectrum that produces colour you're used to seeing in real life, adding up to over a billion shades at incredible brightness levels.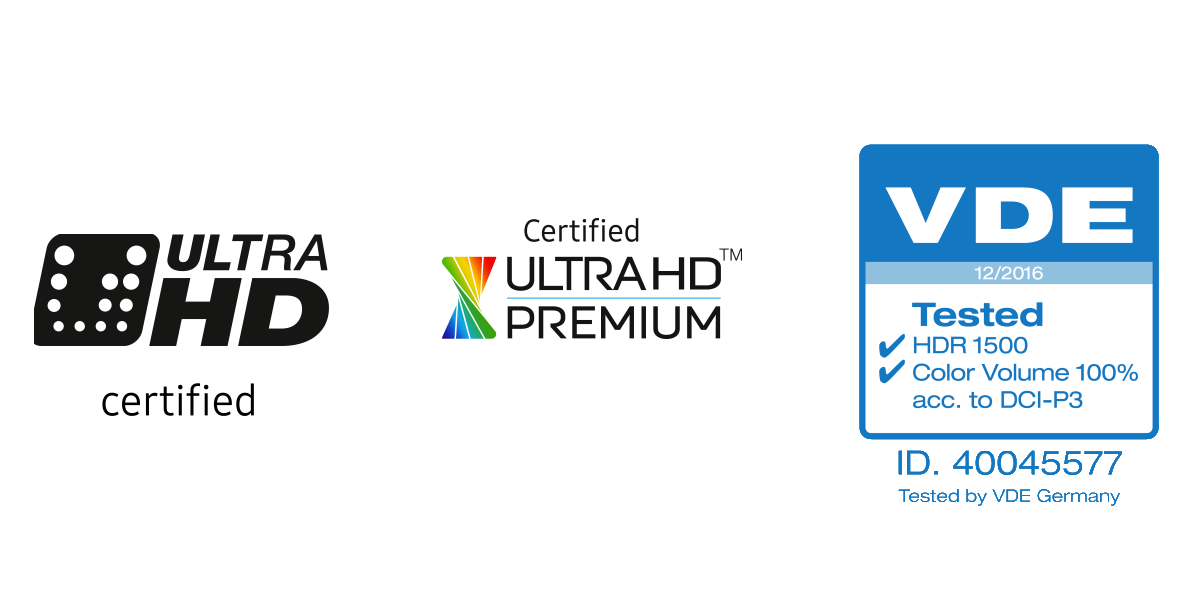 Does the TV display 1,000 nits of brightness?
A film is best experienced exactly as its creator intended, and that means watching it on a TV that supports the required high level of brightness. HDR movies are created at a minimum of 1,000 nits of brightness to make sure they achieve lifelike levels of colour and contrast. This brightness level not only lights up darker scenes and lets you see into every corner, but it also opens up the colour spectrum to achieve beautifully bright shades. Look out for a minimum of HDR 1000 when picking out your TV.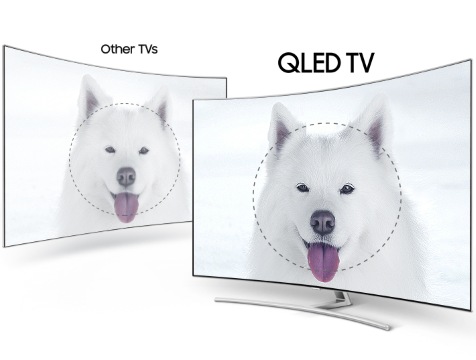 Is the viewing experience the same day or night?
While minimal lighting is the perfect situation to watch a movie, a study by GfK Omnibus found that only 14-15% of us view TV in pitch-black conditions**. But whether you're watching the big game during the day or enjoying a movie at night, you should still aim for the perfect viewing experience. Ultra Black technology absorbs light on the screen rather than reflecting it, which dramatically reduces glare from all light sources. That way, you can concentrate on whatever you're watching.
Should I get a curved TV?
Curved TVs offer viewers the ultimate immersion; their wraparound effect adds depth to scenes and pulls you right into the action. The optimised viewing angles on a Samsung 4K curved TV mean that wherever you are in the room, you'll see precise colour saturation and brightness. One more benefit of curved screens? They follow the natural curvature of your eyes, making them more comfortable to watch for longer – perfect for binge-watching and gaming marathons.
Does the TV look stylish from every angle?
TV design has improved dramatically over the years. The massive box in the corner of the room has been refined and replaced, and today's sleek models make a fine addition to any living room. As well as the beautiful picture on the front,QLED TVs look great at the back too, thanks to a smooth 360° design. Bezel-less TVs give you a more immersive experience by reducing a distracting frame, and are also a streamlined presence on the wall when switched off.

You can pick TV accessories that are tailored for your taste too. TV stands have become stylish home additions, with a range of unique options available. The truly style conscious can even disguise their TV as a work of art – The Frame TV allows you to display beautiful pieces on its screen when it's switched off, transforming your living room into an art exhibition.
How can I free my room from the mess and clutter of a typical TV setup?
Get rid of the bulky TV cabinet and tangled mess of wires with a range of sleek solutions. A near-invisible optical cable hides all your connections, while Samsung Premium models route the cables through the stand for a tidy look. You can even get rid of the pile of remotes for your set top box, Blu-ray player and other devices. The Samsung One Remote control replaces the rest, controlling all of your compatible devices.
How quickly can I access Smart services?
With access to Smart services, you can easily watch on-demand content whenever you want. The Smart Hub seamlessly opens up a world of movies and shows from the likes of BBC iPlayer, Netflix, Amazon Video and Now TV – plus there's YouTube, Dailymotion and Vimeo apps for the latest viral videos too. You can even play on demand thanks to cloud gaming apps like GameFly, which lets you stream the latest titles in seconds. These built-in games mean it's easy to find titles that are fun for the whole family. It's just three clicks to your favourite content – or you can also use your voice to search for what you want. With internet browsing, quick music searches and more, there's a never-ending supply of content with a Smart TV.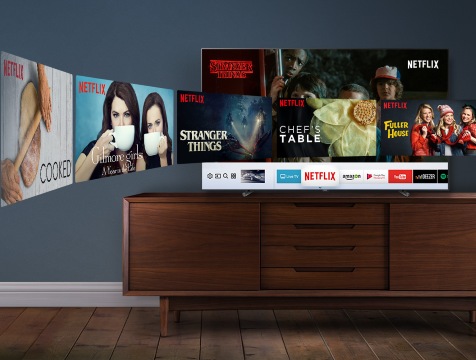 How can I create a cinematic experience?
The latest TV technology allows you to turn your living room into a home cinema. Make the most of a Samsung 4K UHD TV with a certified Ultra HD Premium Blu-ray player. There are plenty of 4K Blu-ray movies to choose from, so you'll always have something new to watch. Then just match the stunning visuals with superb surround sound. A soundbar will give you a pure audio experience with crisp, lifelike sound – but for a first-class experience, choose a Dolby Atmos enabled soundbar. Developed from cinemas for the ultimate sound immersion, these booming bars make you feel like you're in the heart of the action.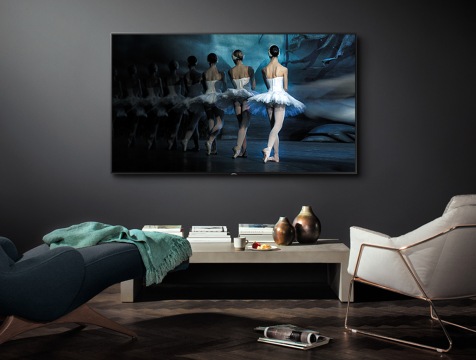 Does the TV come with a 10-year screen burn warranty?
TVs provide better entertainment than ever before, with lifelike colour, outstanding brightness and sharp resolution. This can mean in some cases, your TV will experience a 'burned in' image that stays visible on your screen at all times, like a logo – but Samsung TVs are built to last. You'll get a 10-year screen burn warranty on all QLED and Premium UHD with HDR1000 plus TVs, meaning you'll experience the best picture for years to come. With no fading, you'll get spectacular colour for the TV's entire life.


* Nits is the standard industry measurement of brightness intensity.
** The survey was conducted online in GfK's Omnibus from 11-13 December 2015 using the GfK KnowledgePanel®. The study consisted of a nationally representative sample of 1,020 U.S. adults, selected using random probability address-based sampling. The margin of error for this study is +/-3 percent points.
Screen Burn Warranty
Browse our range of QLED TVs now.