Declutter your living room
By Michael on 16th Oct, 2017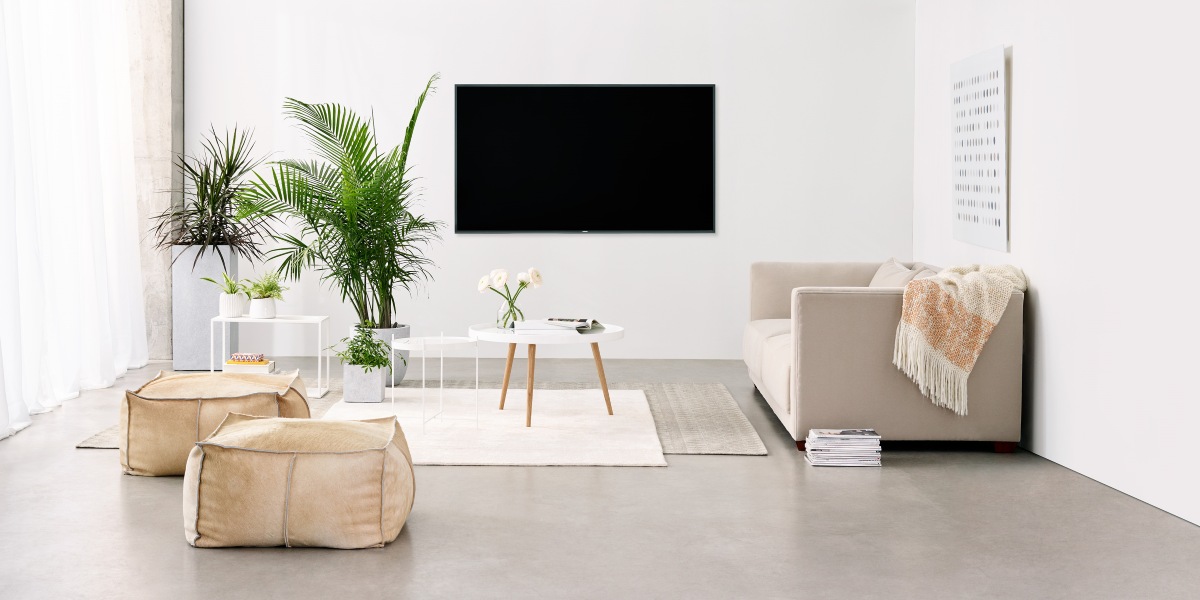 It can be hard to keep your living room clear due to wires and clunky TV accessories. However, our range of 4K UHD TVs make easy work of decluttering your living room for a beautifully clear and stylish space.
Whether your living room is a cosy destination for movie night, a place for the family to play or a carefully designed space to relax, your TV is likely to be at the centre of the room. But the days of huge cathode ray boxes are long gone. Today's 4K UHD TVs are aesthetic marvels that are as much a feature piece in a home as any piece of furniture. They're bold design statements, full of details that let you maximise the space in your room and remove any unwanted clutter.
Cut the cord
A tangled mess of unsightly wires is an all too familiar problem for many of us, especially with a wide range of media devices all connected together. But the issue has been solved by QLED TVs, which have a separate box to connect all your devices and then neatly route just two cords through the base of the TV stand. Connect all your TV components to the One Connect box, which can be placed up to 5m away for a neat solution that can even be tucked away out of sight. And if you prefer to hang your TV on the wall, you'll barely notice the near-invisible optical cable that connects the TV to the One Connect box.

To achieve a great finish to your living room set up, pair your TV with some of the best wireless speakers and soundbars. The result will be an immersive sound from every seat in the room, and today's sleek, subtle designs mean you won't have to compromise on style. And when you mount your TV and soundbar together, you can use one power cable for both devices – keeping your living room even tidier.
Seamless design
All you want to see of a TV is its beautiful display. That's why practically bezel- less TVs make such a difference to the look of a room; they provide a more lifelike viewing experience while you're watching, and a beautifully seamless finish when you're not. TV style has improved dramatically with 360 design, meaning it looks great from all angles. Fixing your TV on the wall with the No- Gap Wall Mount gives an even more streamlined and seamless look than ever before. By removing the bulk of a large scale cabinet, you'll be able to make better use of the wall and space surrounding your TV. Now, all you have to do is decide what to do with it. TV accessories are also becoming increasingly stylish additions to a home. The best TV stands are beautifully designed so you can fit it to your personal taste, whether you prefer your TV to be a stunning centrepiece or displayed like a work of art on an easel.
Pretty as a picture
A 4K UHD TV could be the sleek centrepiece that your living room demands. QLED TVs boast a fantastic range of colours, so the picture quality will be wonderfully vivid as a result. When you're not watching and the TV is in standby mode, you can turn a black box in the corner into a work of art with The Frame TV , which allows you to display art from unique collections of renowned artists like Monet. This could inspire you to place your TV in an area you might previously have ruled out.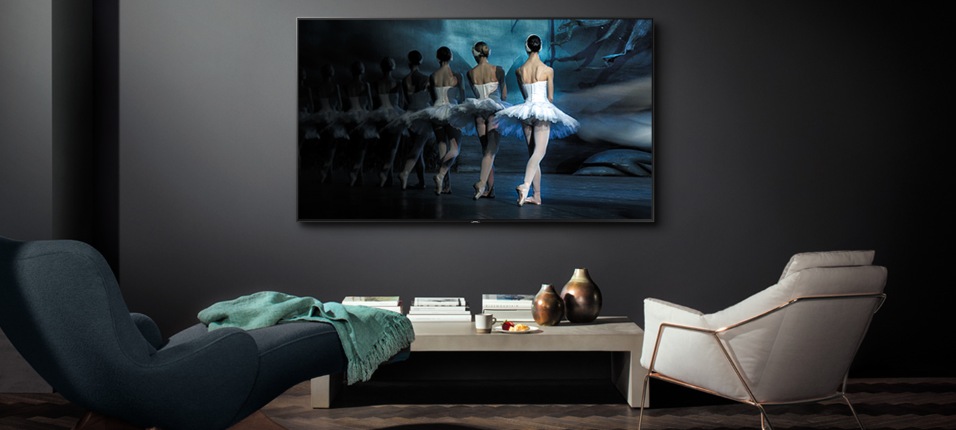 Are you ready to declutter your living room?
Take a look at our stunning QLED TVs today.