Netflix shows perfect for the commute to work
Our Netflix picks to watch on the train or bus.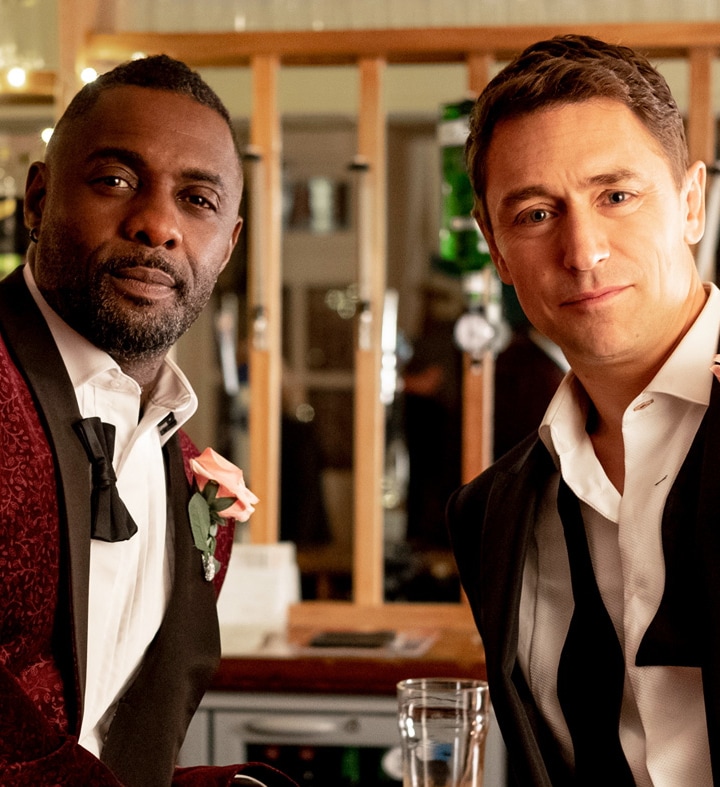 Got a long journey to work? Never fear. Sit back on your train or bus and pop open the Netflix app on your Samsung smartphone. It's a perfect little window to catch up on all those new trending shows. And from comedies to murder mysteries, there's something for everyone. What will you be watching?
Chef's Table
The second original Netflix documentary series, Chef's Table profiles a different world-renowned chef in each episode. In season 6, four chefs explore their relationship to home through food. Mashama Bailey opens a new restaurant in Georgia, drawing on the culinary history of the Southern African-American chefs who came before her. Dario Ceccini saves his family's butchery business and becomes the world's most famous butcher. Asma Khan abandons a law career to uncover her family's secret recipes and roots in India. And Sean Brock tackles his personal demons after a career of preserving southern culinary traditions.

Watch Season 6 of Chef's Table on Netflix.
After Life
If you adored The Office (UK) and Extras, you're sure to love this. Tony (Ricky Gervais) had a perfect life. But when his wife Lisa dies, he decides to live long enough to punish the world by saying and doing whatever he likes from now on. He thinks it's like a super power — not caring about himself or anyone else — but it turns out to be tricky when everyone is trying to save the nice guy they used to know. Prepare for Ricky Gervais' critically-acclaimed, signature dark laughs in this six-part series.

2019 Release date: 8th March

Watch After Life on Netflix.

Turn Up Charlie
Enjoyed Idris Elba in Luther? Wait until you see him in this. Turn Up Charlie centres on Charlie (Idris Elba), a struggling DJ and eternal bachelor, who is given a final chance at success when he reluctantly becomes a 'manny' to his famous best friend's problem-child daughter, Gabby (Frankie Hervey).

2019 Release date: 15th March

Watch Turn Up Charlie on Netflix.
7 Days Out
Learn something new for the water cooler conversation with 7 Days Out. This six-part docu-series offers an intimate look at the excitement and drama of the seven days leading up to significant historical and cultural events in the worlds of fashion, food, space, sports, and entertainment. From the late Karl Lagerfeld preparing for the latest Chanel Haute Couture collection, to NASA's ground-breaking Cassini mission, 7 Days Out delivers unprecedented, behind-the-scenes access as we countdown the most exciting events in the world.

Watch 7 Days Out on Netflix.
A Little Help with Carol Burnett
Fancy a new take on your everyday problems? American actress and television show host Carol Burnett is joined by a group of the most honest and unfiltered people in the world – a bunch of straight talking, entertaining 5-9-year-old kids. Each episode features a celebrity contributor brave enough to present their own dilemma for the kids to comment on in front of a live audience. These very opinionated young 'experts' weigh-in on the relatable and humorous issues we all love to hate. Kick back and learn something new from the innocence of youth.

Watch A Little Help with Carol Burnett on Netflix.
Conversations with A Killer: The Ted Bundy Tapes
This one isn't for the faint-hearted. Conversations with a Killer: The Ted Bundy Tapes uncovers the twisted mind of serial killer Ted Bundy for the very first time. This gripping docu-series focuses on a man whose personality, good looks and social graces let him hide in plain sight as he committed unspeakable crimes against more than 30 women, before being caught in 1978. 40 years later, 'Jack the Ripper of the United States' invades our psyche yet again in a fresh yet terrifying way through exclusive, never-before-heard interviews.

Watch Conversations with A Killer: The Ted Bundy Tapes on Netflix.
Dating Around
Here's one if you need a few light morning chuckles. In each episode of flirtations and fails, one real-life single navigates five blind dates. The mission: Find one match worthy of a second date. Netflix's first original dating show takes an honest and compelling look at the real world of dating.

Watch Dating Around on Netflix.
All titles are subject to change.
Images and video courtesy of Netflix.
Watch Netflix on your way to work on the new Galaxy S10+
Cinematic Soundbar
HW-N850