How to watch Disney+ on Samsung Smart TVs
Disney+ is a subscription streaming service that brings the magic of classic Disney movies, exclusive original content, and stories from Star Wars, Marvel, National Geographic, and Disney Star to your living room.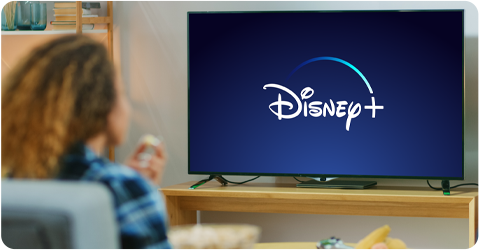 The Disney+ app is only compatible on Samsung Smart TV's with HD video support released from 2016 onwards. If the Disney+ app is not supported on your TV, there are a number of compatible devices, including games consoles that you can use instead. Alternatively, you can use your smartphone or tablet to mirror your device's screen on your TV.

What TVs are compatible with Disney+?
Press the Smart Hub or Home button on your TVs remote control.
If the display on your TV screen looks like either of the two below, then unfortunately your TV is not capable of supporting the Disney+ application directly. You may be able to access the Disney+ app using a connected device instead.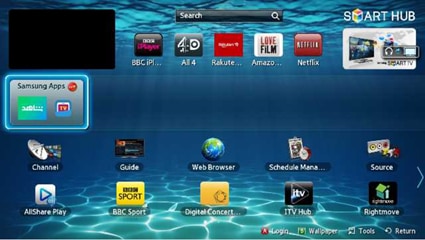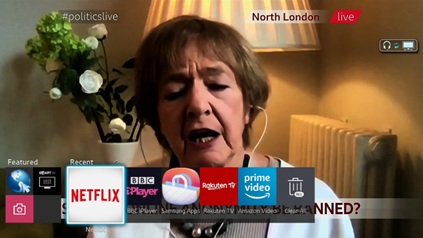 If the display on your TV looks similar to the one below, then the good news is that your Smart TV can support Disney+. Follow the steps below to install the Disney+ application.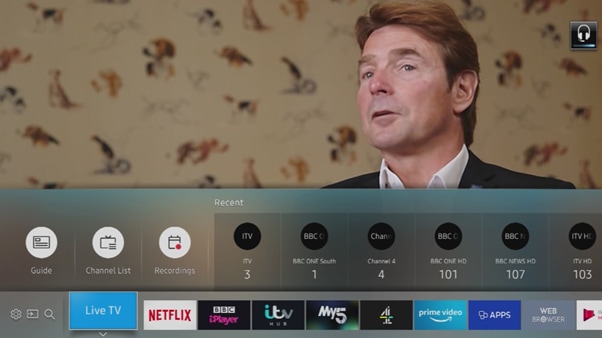 How do I download and log into the Disney+ app?
Please note: the steps shown below may appear differently on your TV, depending on your specific model and software version
1
Press the home button on your TV remote
2
Select APPS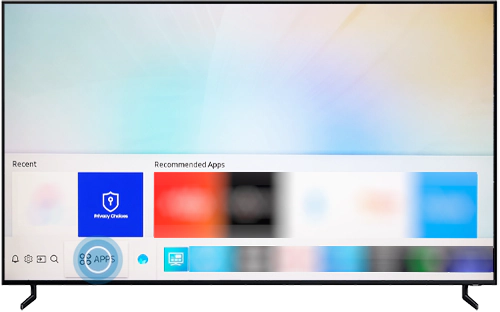 3
Select the Search icon and search for "Disney+". The search icon looks like a magnifying glass in the top right of the screen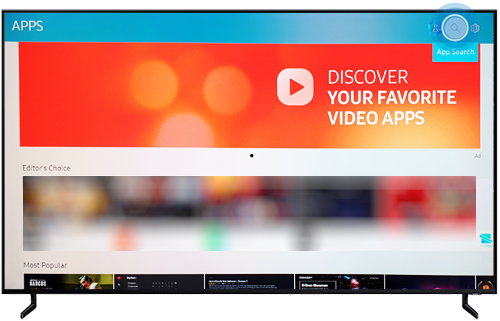 4
Select the Disney+ app, then select Install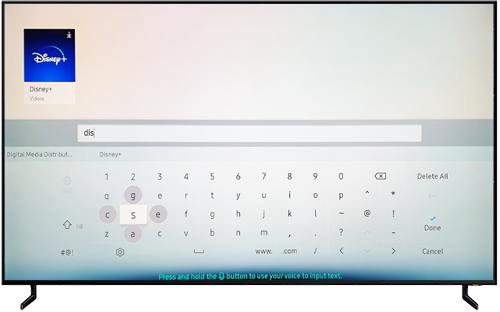 5
Once the app has finished downloading, select Open to launch the Disney+ app
6
If you need to create a Disney+ account, select SIGN UP and follow the on-screen instructions. If you already have a Disney+ account, select LOG IN and enter your username and password
Please note: if you are creating an account for the first time, you will be asked to complete the setup on a computer or mobile device
Troubleshooting
In some cases, an error may occur when trying to use Disney +. The most common of these is error code 102. This occurs when a wireless internet connection is not available and is often due to an issue with the router. To attempt to correct this issue, try rebooting your internet router by turning the router off, leaving it for 10 seconds and restarting it.
If the error persists, contact Samsung support. For more information on issues with your TV read our FAQ on what to do if your TV won't turn on, or try our FAQ on what to do if your TV switches itself off.
Please answer all questions.