How do I run Calibration Mode on my Samsung washing machine?
After your washing machine has been installed or moved, it is advised to run Calibration Mode before starting a wash. This will calibrate the weight sensors in your machine.

The steps to run Calibration Mode will differ depending on the washing machine model that you own. Follow the steps below that correspond to the buttons or display on your washing machine. You can find information and manuals for your specific model with Samsung Support. 
Please note: Make sure that the washing machine drum is empty and nothing is on top of the washing machine before running Calibration Mode.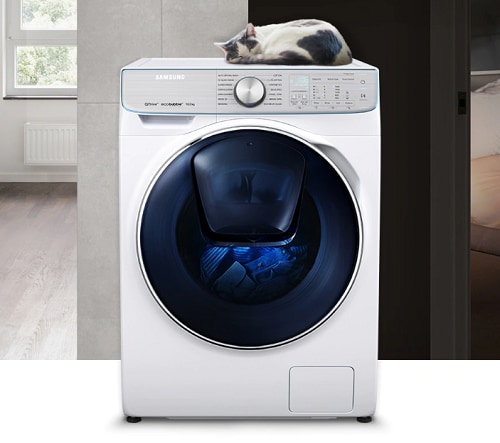 We would love to know your feedback to help us improve. Please click submit to tell us what you think.
Please answer all questions.