How to Create Art with your Smartphone

Leonardo da Vinci used paintbrushes to create smoky sfumato masterpieces like the Mona Lisa. Michelangelo relied on his trusty chisel to polish the Pieta. Andy Warhol relied on ink for his intricate silkscreen process. Today's artists have a more sophisticated tool to help them harness creativity – their smartphones.

For people who work in creative fields, or simply anyone with a passion for art, a smartphone is far more than a device to make Zoom calls and scroll Instagram. Use it wisely, and your phone can help you create 'art for art's sake' or even empower your creative side hustle.

Here, we bring you some inspiring ways to make the most of the creative studio in your pocket.
Get creative inspiration from the social network preferred by artists
While social networks can be amazing tools for displaying your art, you might find more inspiration on one dedicated to the creative process. If you want to connect with likeminded people to fuel artistic inspiration, give the PENUP app on your Galaxy smartphone a whirl. This thriving community of artists is a great place for those who like to draw. Create and upload your work, and the good people of PENUP will be able to see, comment, like and repost your content. It also offers a host of other cool features, including Live Drawing sessions where you can polish your sketching skills by tracing over video clips. The weekly Creative challenge brings everyone together to focus on making art around a particular topic – perfect if you find yourself lacking creative focus.
Make photos more special by turning them into masterpieces
As smartphone tech advances, it's becoming more common to see photographers use them as their primary camera instead of a DSLR. The Galaxy Note10+ for example, features a 12mm ultra-wide camera that lets you grab wider shots than most other phones on the market. There are plenty of great photo editor apps available to help you touch up snaps in a few simple steps, whether you're a novice photographer or a professional. Samsung Photo Editor is the default app that comes pre-installed on Samsung devices, but Adobe Photoshop Express is another used by millions of creatives. On the PENUP app, you can draw on top of an existing photo to transform everyday snaps into beautiful works of art (the Sketch Filter extracts lines in your chosen picture for you to colour in).
Create a vertical film in vibrant 4K
Thanks to the mass adoption of smartphones, vertical and square video are movements fast on the rise among creatives across the globe. Even widescreen purists are coming around to the idea, as shooting films in a vertical position on your phone feels natural and comfortable – not to mention the convenience factor of not having to lug around cumbersome equipment. There are now events dedicated to this art, such as The Vertical Film Festival. If vertical filmmaking is something you're interested in, pay attention to the resolution of your smartphone as well as the frame rate. Look for a lens that offers optical stabilization, high storage and even one that supports a microSD card if you plan on capturing lots of 4K video.
Rig up your drawing tablet to select Samsung models
Ever wanted to turn a creative concept or doodle into reality digitally? Drawing tablets are intuitive devices commonly used in the graphic design industry by digital artists, illustrators and photographers. Whether you are a professional or a hobbyist looking to turn your creative concepts and doodles into reality digitally, these intuitive devices allow you to draw by hand the old-fashioned way with a highly natural, pressure sensitive stylus – but in digital form, meaning you can always hit undo! You can use the stylus like a pencil, an airbrush, a calligraphy pen or anything in between. The Samsung Galaxy Tab S6 comes with an excellent S Pen stylus, powered by multitouch experts Wacom, making it a brilliant tablet for drawing, doodling and creating rich artworks.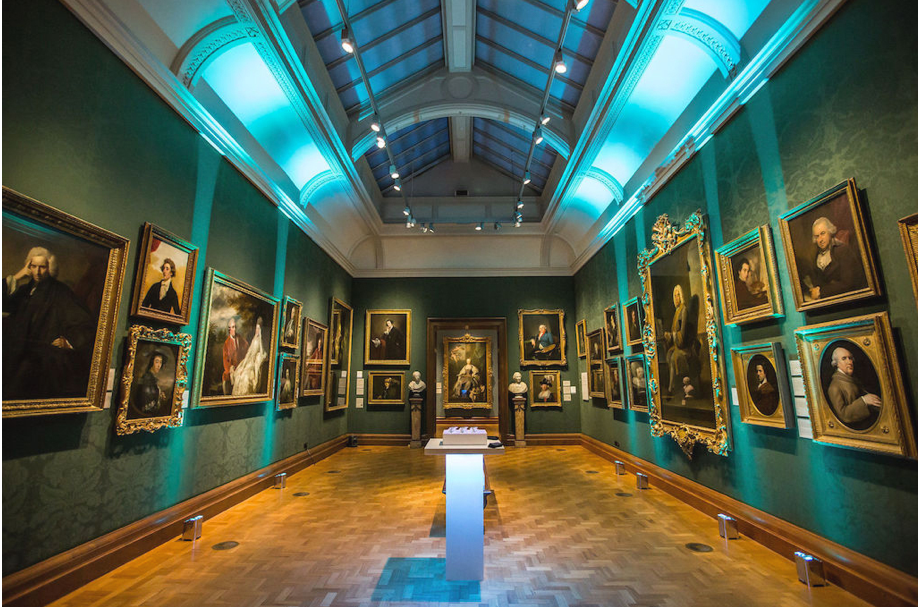 Explore virtual galleries and curate your own collections
Every great artist has had their influences. Taking time to absorb and appreciate the art that others create is the key to becoming the best you can be too. So why not use your smartphone to curate your own personalised gallery of the world's greatest art? You can browse Google Art Project's ever-growing archive from your bed or on the go. Many of the finest museums in the world work with the project, so you can rest assured that the images you see will be of far superior quality than the ones you find browsing the internet. Similarly, the Smartify app allows you to explore museums and galleries across the world, and curate your own collections. Use it to scan a work of art with your smartphone camera to find out more about it and save a digital copy.
Ready to get creative?
Here's everything you need.