How do I use the UV brush on my Samsung Motion Sync Sensor Bagless Cylinder vacuum?
Insert the UV brush in the hose as depicted. The parts will audibly click when they are securely fastened together.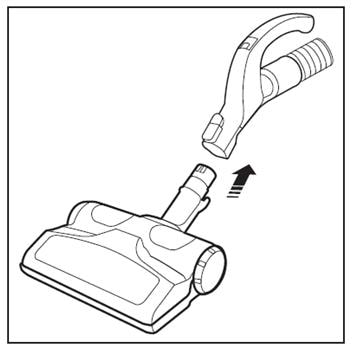 2. Press the SUCTION (-/+) and BRUSH ON/OFF for operation.

Select a lower power/higher power

UV brush ON/OFF
For safety erasons, UV brushing only runs for 30 minutes then stops operating. To resume a stopped operation press the BRUSH ON/OFF button again.
Note: the UV brush that is assembled into the hose handle (not directly connected to the pipe) is specifically for bedclothes.
Please answer all questions.