Where is the video player on my Samsung Galaxy S7 or S7 Edge?
The video player on Galaxy S7 devices has been merged with Google Play Movies & TV. However, you can download the Samsung Video Library app from the Galaxy Store.
1
Swipe up on the home screen, to access your apps
2
Tap Galaxy Store
3
Tap the search icon
4
Search for Samsung Video Library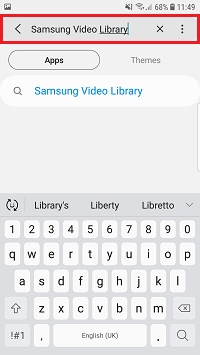 5
Tap the download icon
If you're experiencing unusual behaviour on Samsung mobiles, tablets or wearables, you can send us an error report or ask us a question in the Samsung Members app.

This allows us to take a closer look at what is happening. The data is anonymised and only held for the duration of the investigation. Find out more about sending an error report through the Samsung Members app.

 
Please answer all questions.