Stylish and Premium Design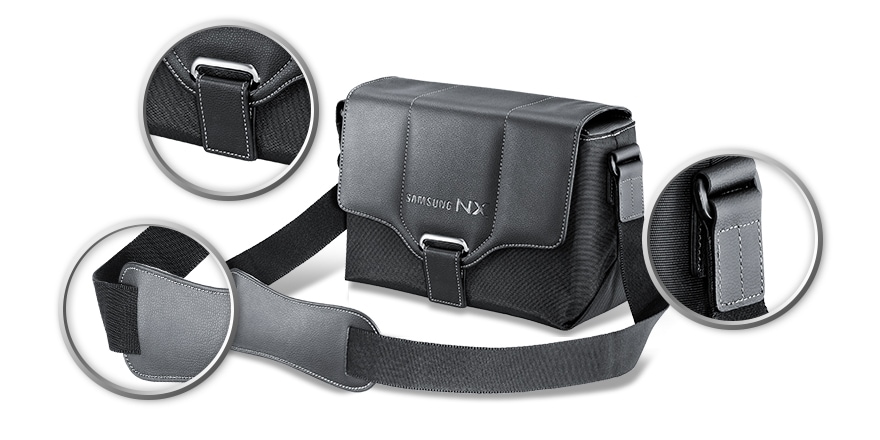 The Samsung ED-CC9N20B camera carrying bag, created specifically for the Samsung NX camera series, combines luxurious high quality materials and with a stylish design for a great look everywhere you take it to. Magnetic locks mean you can take out your camera quickly without losing that shot! And the padded strap takes the strain away from your shoulder for greater comfort.
More Space for Accessories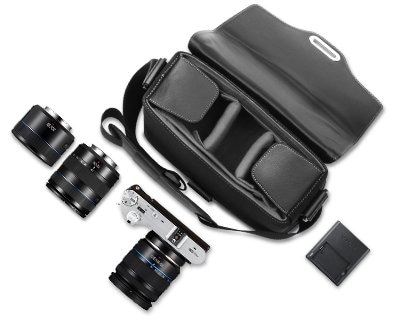 Store more accessories and personal items with the ED-CC9N20B camera carrying bag. It fits your Samsung NX series camera and lenses comfortably, leaving additional space to cater to your additional storage needs.
Better Protection
This camera bag features a cushion pad to protect your Samsung NX camera series from accidental damage. Protect your camera, lenses and data cards when out and about with the Samsung ED-CC9N20B camera carrying bag.