Rotate filter enhanced effects
As the conditions around you change, it is sometimes hard to capture the picture you imagine. This is why a Samsung C-PL Filter is useful. It allows you to control the amount of light and shade entering the lens; this helps enhance colours and reduce unwanted elements such as reflections. With a simply rotation, you can find that perfect picture.
Enjoy clearer pictures with less reflection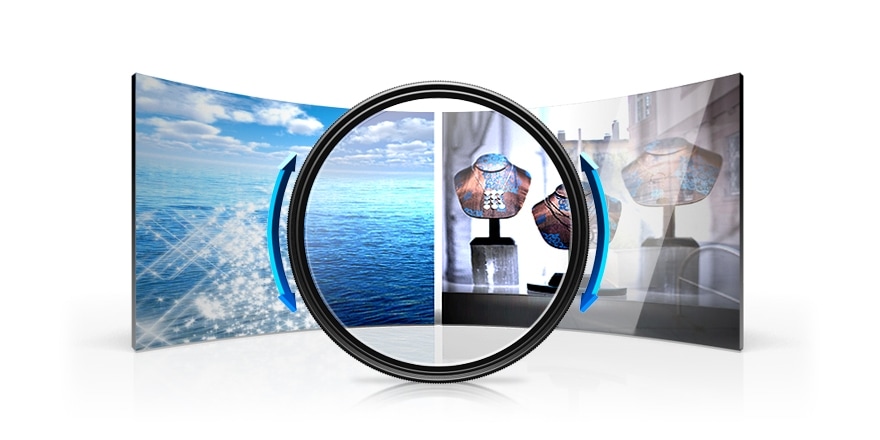 Having the right filter is crucial to capturing the moment as you remember it. The Samsung C-PL eliminates reflections from water or glass, and also reduces haze and sunlight glare on your photographs. It leaves behind just the picture that you actually wanted to capture and keep. With the right filter, you can cut back on wasted shots and therefore really get more from your time and camera.
Lens Protection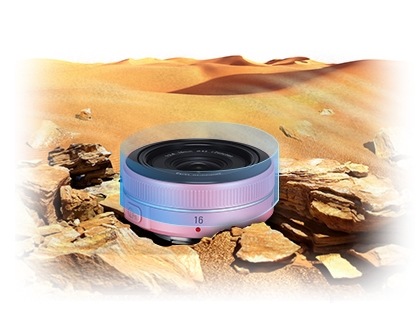 The filter, designed to withstand contaminants and strong external impacts, protects the new high-tech materials used for the lens and frame. The lens surface is designed to remain free of fine dust, finger prints, and other pollutants. And the filter itself is robust and can withstand casual external impacts and scratches.
Lens Compatibility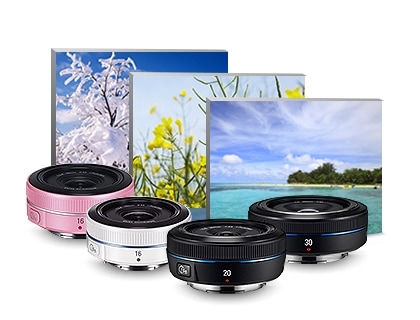 The 43mm C-PL filter is compatible with NX 16mm, 20mm, 30mm pan cake lenses, 45mm standard lens and etc. (for Φ 43mm Lens)