NX Mount Adaptor for NX Mini
ED-MA4NXM
More flexibility in lens choice and better photo quality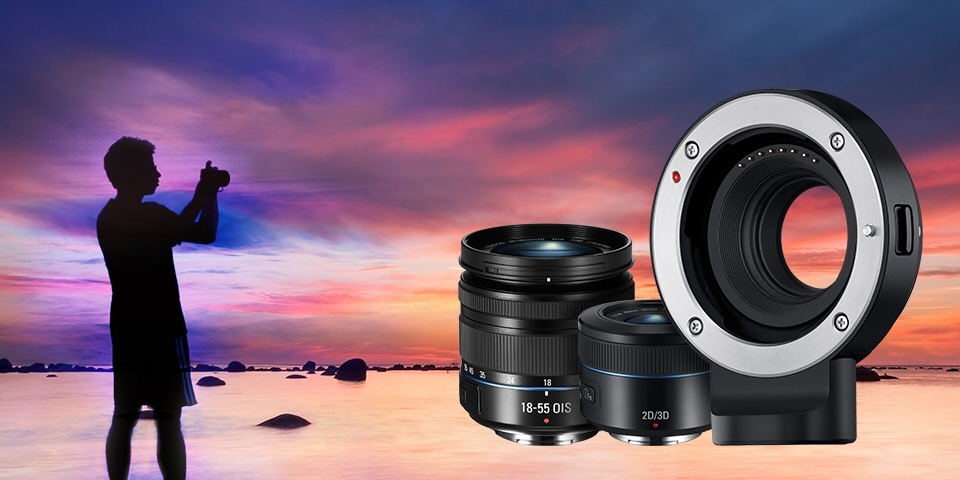 NX Mount Adapter allows a wide range of Samsung NX lenses to be mounted to your NX M Mount Camera. With the adapter, you can use any NX lens that meets your needs and take high quality pictures. NX Mount Adapter supports various lens functions, including aperture control, zoom control, and auto focus, to make different NX lenses work perfectly on your NX M Mount Camera.
Fully compatible with the NX Lens Series
With the NX Mount Adapter, the NX M Mount Camera(11pin) is fully compatible with the full suite of NX lenses(9pin). Unleash your creativity and take captivating pictures by using various NX lenses and making the most of the unique characteristics of each lens.